Gracie Abrams Welcomes Summer With 'Beach Baby' Bon Iver Cover
Alongside "Beach Baby," Abrams also performed her original song "I Know It Don't Work" off 'Good Riddance.'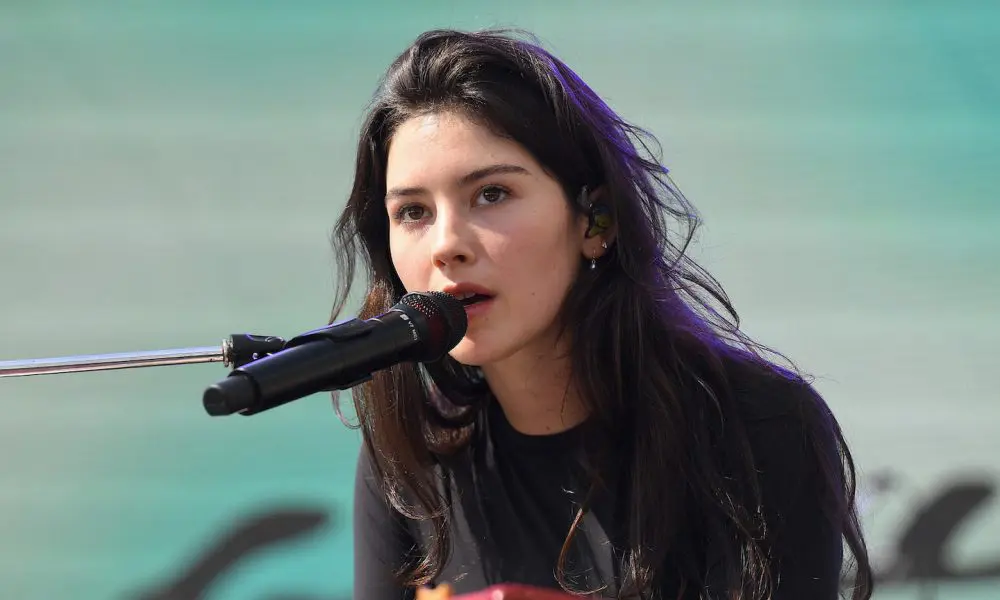 Taking a break from her gig opening the biggest tour in the world (Taylor Swift's Eras, of course), Gracie Abrams stopped by the SiriusXM studios to perform some acoustic live tracks for Hits1. She took the opportunity to premiere a new cover: her take on Bon Iver's 2009 track "Beach Baby." Check out the video below.
Gracie Abrams — Beach Baby (Bon Iver Cover) [Live @ SiriusXM]
Though the Blood Bank song always had Bon Iver's signature acoustic sound, Abrams' version offered a stripped-back approach to the vocals and instrumentation, using only her own guitar. "Once a time, put a tongue / In your ear, on the beach / And you clutched clicking heels," she sings in a breathy tone. Introducing the song at a 2011 live show, Bon Iver told the crowd the track is about "where your ex-girlfriend is sleeping with someone else, but you get to dream about the time you used to make out with her on the beach." 
Swift fans will note that Bon Iver worked with Taylor on the Folklore and Evermore albums alongside The National's Aaron Dessner, who produced Abrams' February debut album Good Riddance. 
Alongside "Beach Baby," Abrams also performed her original song "I Know It Don't Work" off Good Riddance. For that song, Gracie is accompanied by a guitarist who harmonizes with the singer as she mixes the audio. This version of the song once again takes a stripped-back approach, and the result is something special. Earlier this year, to promote the release of Good Riddance she performed a full-band version of the track on Jimmy Kimmel Live! 
Speaking to Billboard back in February, Gracie explained the meaning behind her album name.
The album's not just about one thing. There's lots of self-reflection and accountability in the words this time. "I felt like there were a lot of personal shifts over the course of the year that the album came together, and walking away from versions of myself that I didn't recognize anymore and very much saying 'good riddance' to those."