Gregory Porter's Acclaimed Debut Album 'Water' Set For Reissue Via Blue Note Records
The album will be available in digital and physical formats on April 8.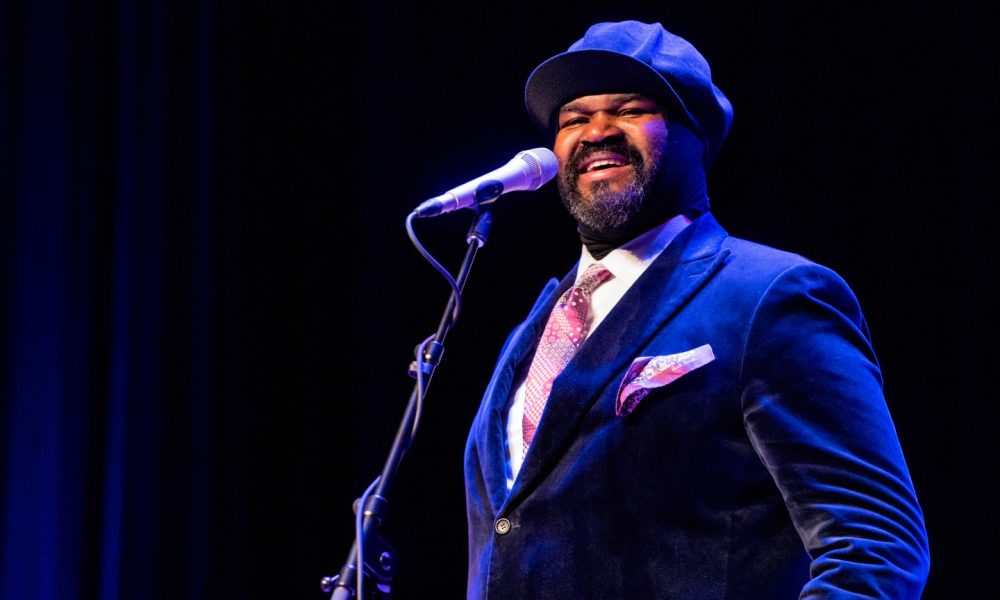 Jazz vocalist Gregory Porter's seminal debut album Water is set for its first reissue, arriving in digital and physical formats via Blue Note France on April 8. The reissued edition of the record will include an updated recording of "1960, What?" remixed by Hungarian DJ and producer Opolopo.
"When I made Water, I [wanted to] say who I am, even though people were encouraging me just to make a record of standards," Porter told Jazz.FM about his debut. "I had decided that I wanted to put some of my original music on the first record. I'm glad that I did, and I think the success of that gave me confidence to continue on with it."
The origins of Water trace back to Brooklyn, NY where it was recorded in August 2009 with producer and arranger Kamau Kenyatta before and set for release in May 2010. Wanting a stable platform to showcase his standout vocal capabilities, Porter recorded the record in a live setting, putting a group of up-and-coming New York instrumentalists alongside seasoned jazz veterans in the same room. Among them appeared Chip Crawford, James Spaulding, Wayne Shorter, and Bobby Hutcherson.
Water garnered Porter a Grammy Award nomination for Best Vocal Jazz Album in 2011. It yielded the standout cuts "Skylark," "But Beautiful," and the a cappella take "Feeling Good," immortalized by Nina Simone.
The record was followed up by Be Good in 2012 and Liquid Spirit in 2013, the latter of which marked his first Blue Note release. In the years since, the historic jazz label Blue Note has issued three standout Porter records including Take Me to the Alley, Nat King Cole & Me, and All Rise.
Pre-order the Blue Note France reissue of Water, out April 8.
Water Tracklist:
Illusion
Pretty
Magic Cup
Skylark
Black Nile
Wisdom
1960 What?
But Beautiful
Lonely One
Water
Feeling Good