Gwen Stefani Revisits Her Past Looks In 'Let Me Reintroduce Myself' Video
The singer dusts off fashion from her No Doubt days and early solo singles in her playful new clip.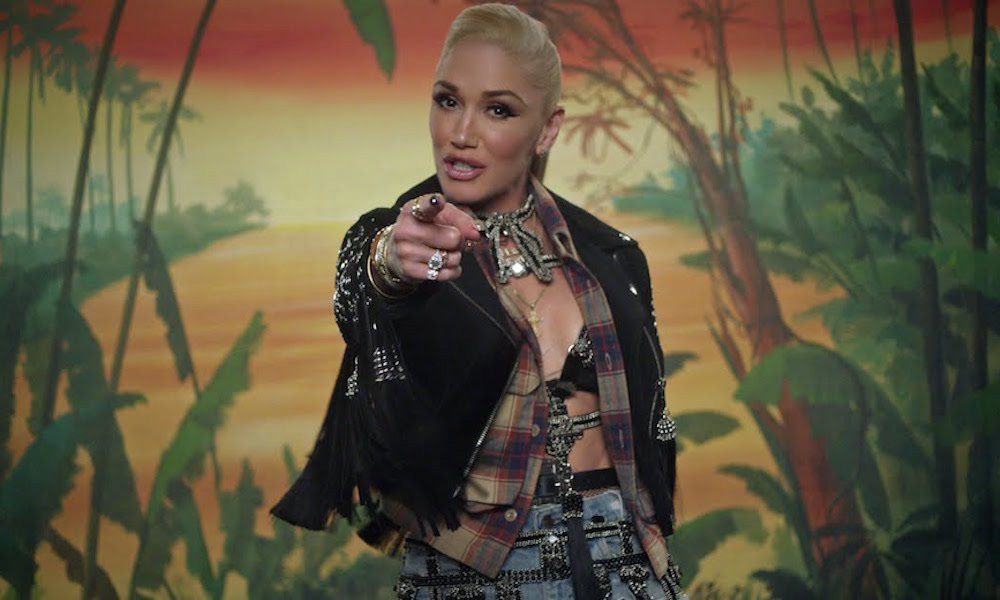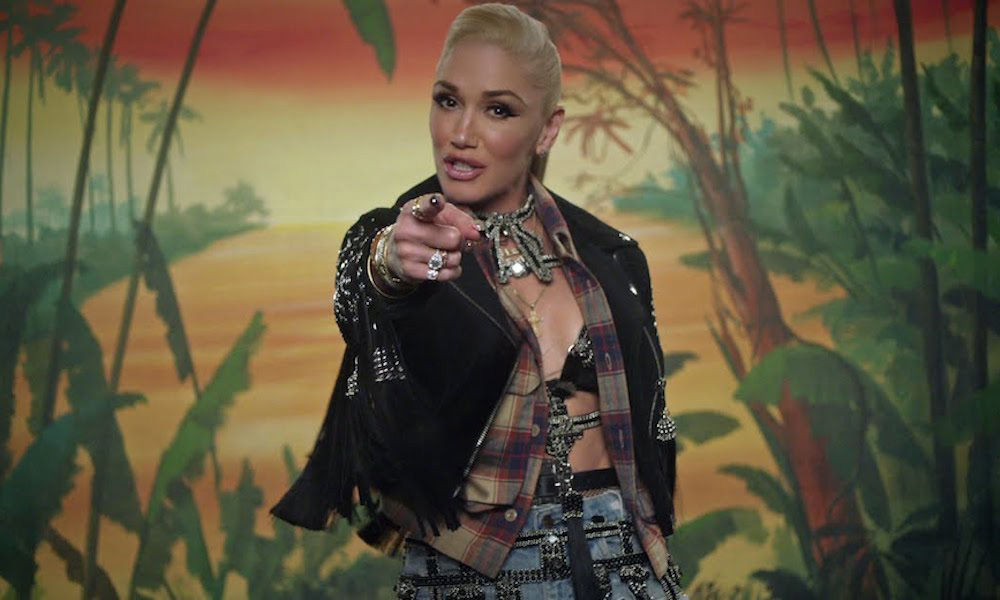 Gwen Stefani has released her first new video of 2021. Her new clip for "Let Me Reintroduce Myself," directed by Philip Adelman, takes viewers on a nostalgic trip through Stefani's fashion throughout the years, including her looks from the videos for No Doubt's "Just A Girl" and "Don't Speak," as well as the style she sported in her "Hollaback Girl" video.
The clip also heavily references Covid-19 safety measures, with Stefani beginning the video in a mask and later cleaning up with a few squirts of hand sanitizer. Watch the video for "Let Me Reintroduce Myself" below.
"Let Me Reintroduce Myself," recorded in quarantine, is Stefani's first new solo single in over three years, and was co-written by hit songwriter Ross Golan (Ariana Grande, Justin Bieber) and Luke Niccoli.
"This song is a way of saying I'm back with new music. It's a fun, lighthearted song, because I got inspired and hopefully to bring a little bit of joy," Stefani said in a press release in December. "The idea was to write a song that had a bit of a nostalgic feeling to it, so I think musically it reminds you of back in the day, going back to where I started musically which was with ska and reggae."
During 2020, Stefani released two duets with her fiancé Blake Shelton, "Nobody But You" and "Happy Anywhere." Both songs made it into the top 10 of the Billboard Hot Country charts.
Gwen Stefani's last studio album was 2016's This Is What the Truth Feels Like, which included singles such as "Used to Love You," "Misery," and "Make Me Like You." The album made it to No. 1 on the Billboard 200 album chart in the U.S., and No. 3 on the Canadian album chart. Stefani also released the holiday album, You Make It Feel Like Christmas, in 2017.
Listen to the best of Gwen Stefani on Apple Music and Spotify.