Haim Celebrate 'Haimukkah' With New Merchandise Benefitting Pittsburgh's Tree Of Life Synagogue
The synagogue was the site of a mass shooting on 27 October that killed 11 members of the temple.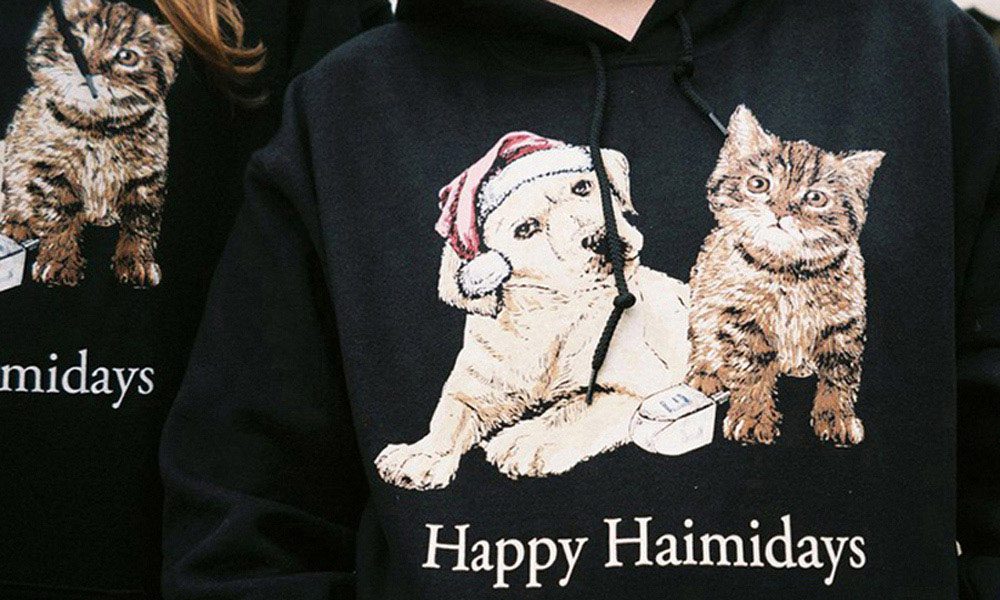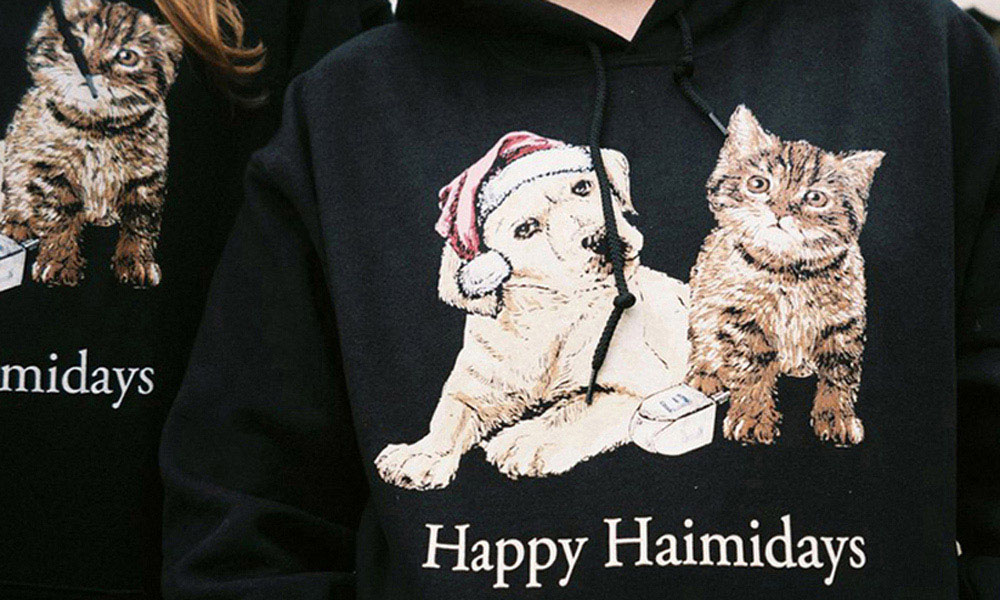 Haim are doing their bit for charity this Thanksgiving. The sister trio announced this week that their annual Haimukkah celebration will include a Hanukkah-themed shirt with a portion of the proceeds earmarked as a benefit for the Tree of Life Synagogue in Pittsburgh, the site of a mass shooting on 27 October that killed 11 members of the temple.
The band's vocalist/guitarist Danielle Haim wrote "Happy Haimukkah!"in an Instagram post showing off the shirt featuring a multi-coloured Star of David with a constellation of Hanukkah-related words swirling around it, including: Menorah, candle, eight days, lights, latkes, dreidel and Maccabees. To see all the new Haimidays collection, please visit the band's official online store.
Last year, the Haim sisters celebrated the first night of Hanukkah with an original 'Haimukkah' song. "Sandler we're coming for you," they tweeted. The track references dreidels, latkes, Manischewitz, and ends with the catchy chorus: "Light me up like I'm a menorah."
Haim's most recent album was acclaimed 2017's Something to Tell You: a recorded which possessed an infectious retro sound and drew on influences as diverse as Fleetwood Mac's Tango In The Night and 1990s Janet Jackson. The band have, however, remained in the public eye. Over the past 12 months, Over the past year, they have collaborated with Twin Shadow on 'Saturdays', while Danielle Haim joined Vampire Weekend on stage for a cover of Thin Lizzy's 'The Boys Are Back In Town' during their Japan Fuji Rock Festival performance.
Haim's first release, the Forever EP, combined with positive reception at the 2012 SXSW festival, led to a deal with Polydor Records and a management deal with Jay-Z's Roc Nation group. The Californian-based band began recording material for their first album, Days Are Gone, in sessions between touring dates, including appearances at the Glastonbury Festival. The album charted in the top ten in several countries, including the number-one spot in the UK, and the group had won several "best of" awards by the end of 2013.
Format:
UK English