Hall & Oates And Soundwaves Art Foundation Benefit Stax Music Academy
Soundwaves has created original artworks and limited edition prints based on Hall & Oates' 1981 hit 'You Make My Dreams.'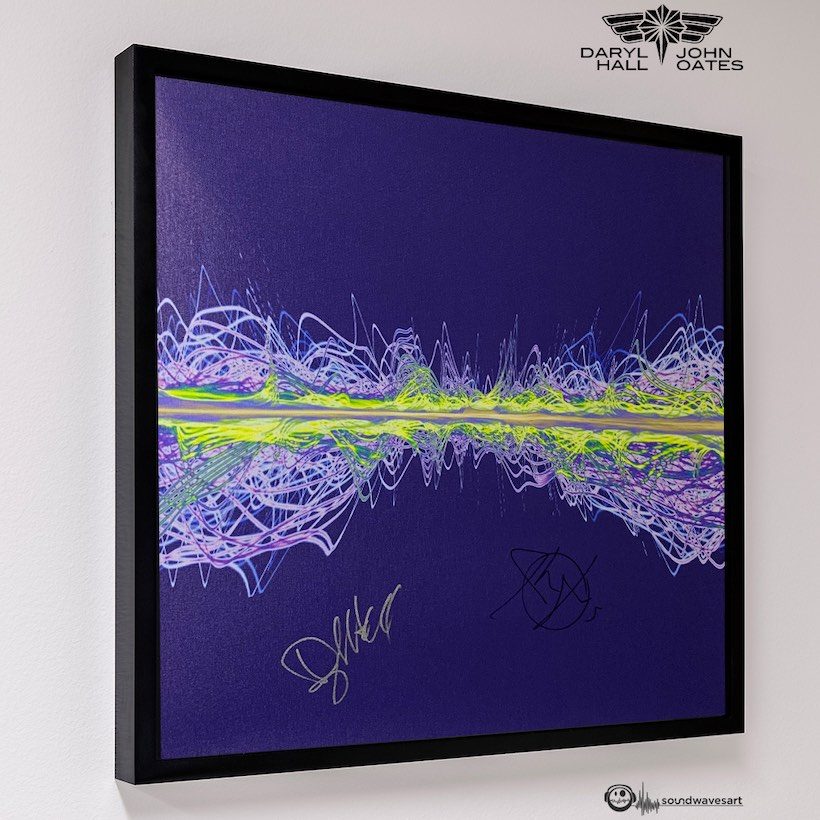 Daryl Hall & John Oates have announced that they're partnering with Soundwaves Art Foundation to raise funds for the nonprofit Stax Music Academy.
Soundwaves Art Foundation, based in London and Austin, has created original artworks and limited edition prints based on Hall & Oates' 1981 hit "You Make My Dreams," from the Voices album. A No.5 single in the US, it was the follow-up to their chart-topping "Kiss On My List" from the same, platinum-selling album.
The original artworks, which show a visual representation of the sound waves of the recording, are priced from $4,000 each. Limited edition prints start at $500 each, and all can be purchased at this link. 
'Capturing the digital heartbeat'
Soundwaves describes itself as "a philanthropic foundation that combines music, modern art, and technology by capturing the digital heartbeat of some of the world's most iconic music in order to raise money for nonprofits addressing the world's most pressing problems."
Both of the Rock and Roll Hall of Fame inductees have hand-signed 50 fine art canvas prints of the artwork, which are also hand numbered from 1/50 to 50/50. The image is 24 x 24 with a three-inch white border. They've also hand-signed four original artworks on crystalline canvas. Original artworks are 40 x 40. All originals and prints ship unframed in a protective tube, and have a certificate of authenticity.
Hall & Oates, longtime devotees of the Stax musical heritage, thus join label figurehead Booker T. Jones, of Booker T. & the MGs, along with Iggy Pop, Huey Lewis, Kesha, and Elvis Costello in partnering with Soundwaves on artwork that benefits the Academy. Oates said he is "proud to know the proceeds from this unique song artwork can help such a worthwhile organization as the Stax Music Academy."
The afterschool and summer music institute is located at the original site of Stax Records in Memphis and offers deeply discounted tuition that helps students earn music scholarships to college, and go on to thriving industry careers.