Disney Shares Halle Bailey's 'Part Of Your World' From 'The Little Mermaid' Soundtrack
Bailey stars in the new 'Little Mermaid' movie – in theaters on May 26 – as Ariel.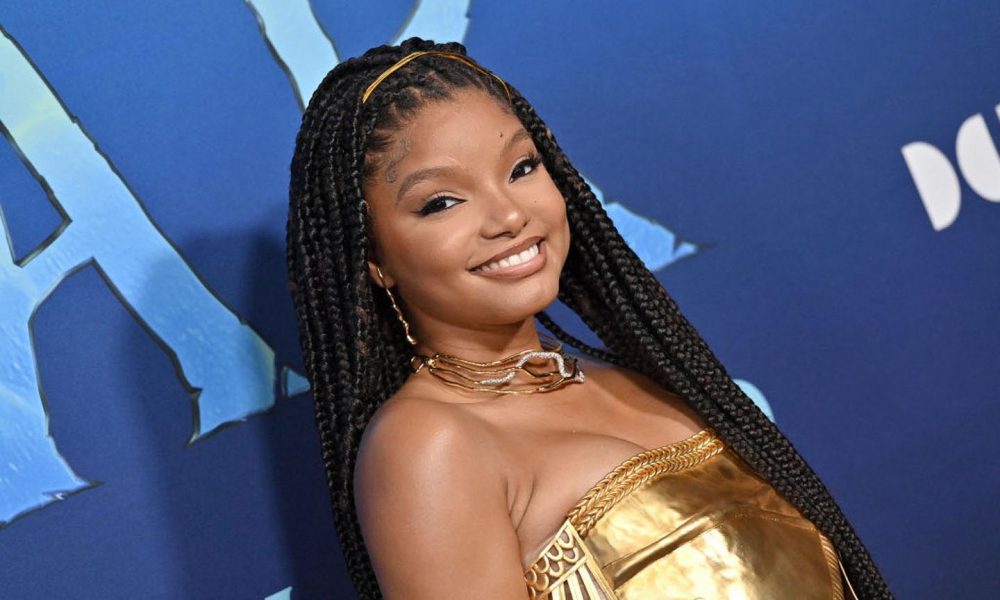 Just weeks before the live-action Little Mermaid hits theaters, Disney has shared the full version of Halle Bailey singing her character Ariel's most iconic ballad "Part of Your World." In addition to releasing the song on Apple Music, Amazon Music, Spotify, and YouTube Music, Disney also published a visualizer video for the song on YouTube, featuring footage from the film.
The 23-year-old Bailey headlines the new Little Mermaid movie as Ariel, and she brings her own unique quality to "Part of Your World," originally sung by voice actress Jodi Benson. You can check her version of the song out below.
Halle - Part of Your World (From "The Little Mermaid"/Visualizer Video)
In Entertainment Weekly's recent cover story on The Little Mermaid, composers Alan Menken and Lin-Manuel Miranda revealed more about bringing the film's music back to the screen. Menken (with his longtime writing partner Howard Ashman) wrote the music for the original 1989 Little Mermaid, and he's since become a Disney legend, contributing to classics like Beauty and the Beast, Aladdin, Hercules, and more. Yet The Little Mermaid arguably remains Menken's most iconic creation- and it's influenced the music of nearly every Disney movie since.
The new movie will feature classics like "Part of Your World" and "Kiss the Girl," but Menken also teamed up with Moana and Encanto composer Lin-Manuel Miranda to write a selection of new songs. These include an Ariel song called "For the First Time," a Prince Eric power ballad called "Wild Uncharted Waters," and a Scuttle and Sebastian track "Scuttlebutt."
The Little Mermaid, visionary filmmaker Rob Marshall's live-action reimagining of the studio's Oscar-winning animated musical classic, opens exclusively in theaters nationwide May 26, 2023. The Little Mermaid is the much-love story of Ariel, a beautiful and spirited young mermaid with a thirst for adventure. The youngest of King Triton's daughters and certainly the most defiant, Ariel longs to find out more about the world beyond the sea and, while visiting the surface, falls for the dashing Prince Eric. While mermaids are forbidden to interact with humans, Ariel must follow her heart. She makes a deal with the evil sea witch, Ursula, which gives her a chance to experience life on land but ultimately places her life – and her father's crown – in jeopardy.