'Hitsville: The Making Of Motown' Makes TV Debut On Showtime
The film, directed by Gabe and Ben Turner, tells the Motown story from its birth in 1958 until its relocation to Los Angeles in the early 1970s.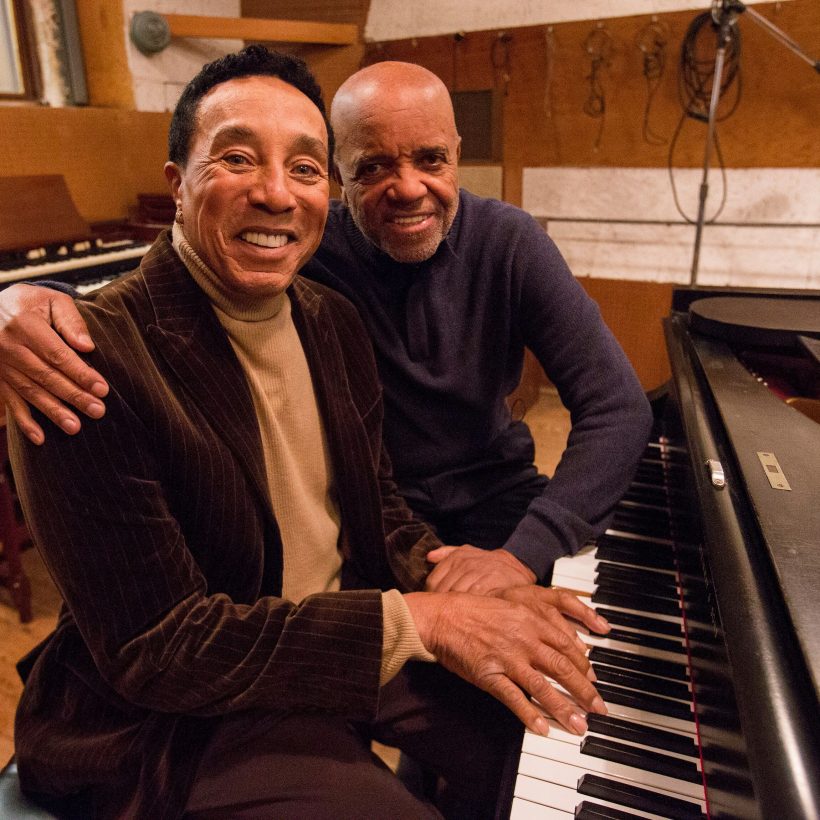 Following a private premiere event at the Emagine Theatre in Detroit yesterday (23), the documentary Hitsville: The Making Of Motown makes its television bow in the US this evening. It will be screened at 9pm ET/PT by Showtime.
The film, directed by the award-winning British brothers Gabe and Ben Turner, focuses on the the birth of Motown in Detroit in 1958 and takes its story up to the company's relocation to Los Angeles in the early 1970s. It's the first documentary about the company to be made with the cooperation and participation of founder Berry Gordy.
Hitsville: The Making Of Motown has already won praise from cognoscenti for its intelligent and imaginative treatment of a familiar subject. Its notable central ingredient depicts Gordy and songwriting cornerstone Smokey Robinson's return to Detroit and, as pictured, to the building where it all began, Hitsville at 2648 West Grand Boulevard.
Writes Brian McCollum in the Detroit Free Press: "Because of the involvement of Gordy and Capitol Music Group, the film's directors — British brothers Gabe and Ben Turner — got unprecedented access to rare footage and Motown's vast catalog of songs. The vaults also coughed up some revealing tape recordings from the company's famed quality-control meetings — including a now-amusing staff battle over the hit potential of the Temptations' 'My Girl.'"
The Friday night screening of the film in Detroit was a private event attended by some Motown alumni, several of also contribute on screen. The Detroit News reports that they included arranger Paul Riser, Claudette Robinson of the Miracles, Cal Street and Bertha Barbee-McNeal of the Velvelettes, Rosalind Ashford and Annette Beard of the Vandellas, Joe Billingslea of the Contours, guitarist Dennis Coffey, studio engineer Ralph Terrana and songwriter Melvin Moy.
The documentary's premiere was in Los Angeles on 8 August. It will be in UK and Irish cinemas from 30 September, with a one night only event on that date including special footage from the LA gala. Ticket information is available at Motown.film.
Motown's Greatest Hits compilation is out now to mark the company's 60th anniversary, and can be bought here.
Format:
UK English