Hollywood Bowl To Host Joint Peggy Lee And Frank Sinatra Tribute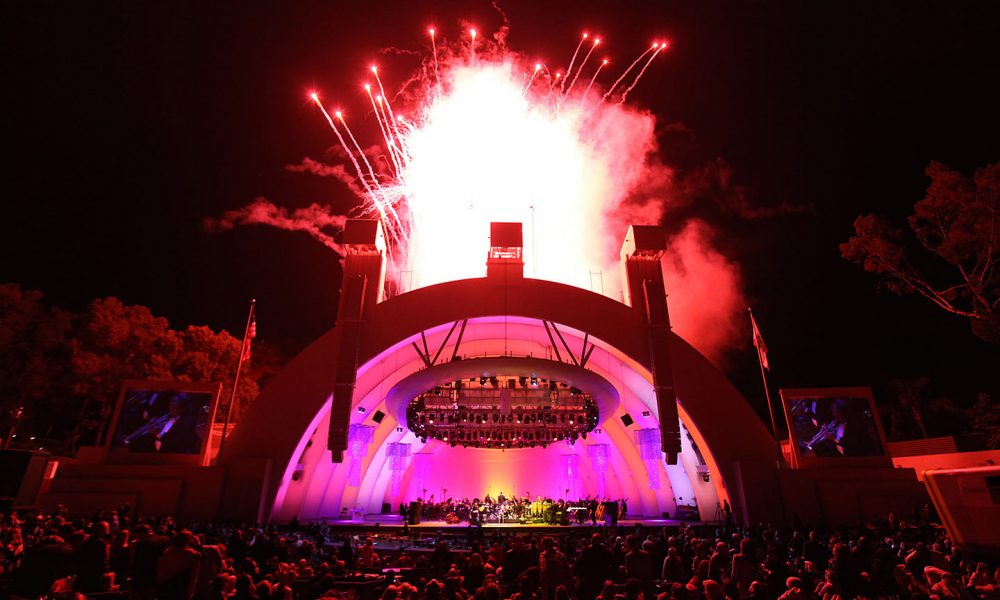 On July 27, 2022 the Hollywood Bowl will host a joint tribute to two of the most influential performing artists of the 20th century: Peggy Lee and Frank Sinatra. Led by musical director Christian McBride, the event will be backed by the Count Basie Orchestra.
The tribute will feature performances from special guests Billie Eilish, Debbie Harry, Dianne Reeves, Brian Stokes Mitchell, and more – all of whom have expressed admiration for Lee and Sinatra as great influences in their own musical careers.
"I used to listen to tons of old music — Frank Sinatra, Peggy Lee, Etta James, Johnny Mathis and people like that — where all the songs had a perfect songwriting structure," Eilish told Variety in 2019. The 20-year-old singer is reportedly set to serve as an executive producer on the forthcoming Peggy Lee biopic, Fever, from director Todd Haynes with a screenplay from Doug Wright.
Los Angeles' Grammy Museum is currently hosting the century-spanning 100 Years of Peggy Lee exhibit through September 5. The special collection highlights the musician who, over the course of her career, racked up 13 Grammy nominations including two wins: Best Contemporary Vocal performance for "Is That All There Is? In 1969 and the coveted honor of a Grammy Lifetime Achievement Award in 1995.
The exhibit showcases the legacy that Lee built through the artists she impacted, including Sinatra himself whose own lasting influence permeates across genres. To be honored at the Hollywood Bowl bears significance in the face of the singer's unforgettable debut at the venue in August 1943.
"From the moon-bathed tiers of venerable Hollywood Bowl, last night came the inconceivable—hysterical screams, pleading, sighs, whistles, endearments, gasps, agonized cries," the Los Angeles Times wrote of that warm summer night. "All had one emotion in common – their feverish devotion to the little juke box johnnie, best expressed in the screams and cries and whistles that welled up from the amphitheater when Frankie finished each number."
At the time, Sinatra had already cemented himself as a music legend, a notion that would only continue to be proven true over the course of his career. In 1970, he shared Watertown, a sharp stylistic turn in his career that explored the structure of a concept record.
The record – set for reissue in newly mixed and remastered editions via Frank Sinatra Enterprises and UMe on June 3 – found Sinatra playing storyteller for a working man with children whose wife suddenly leaves him. Through songs such as "What's Now Is Now" and "I Would Be In Love (Anyway)," the singer masters drama and heartbreak in new form.
Frank Sinatra demonstrated a remarkable ability to appeal to every generation and continues to do so; his artistry still influences many of today's music superstars. He remains a legend and an inspiration around the world for his contributions to culture and the arts.
For tickets and more information, visit the official Hollywood Bowl website.