Listen To Hope Tala's Enchanting New Single, 'Party Sickness'
'The concept of 'Party Sickness' is all about having fun and being a bit messy,' Tala explains.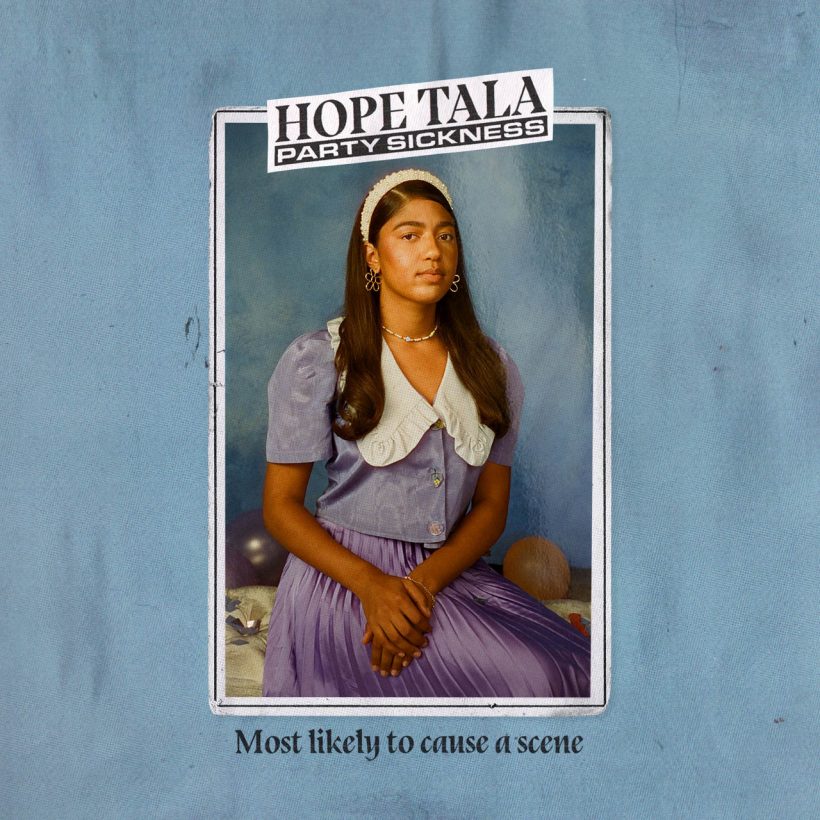 Hot on the heels of her well received recent single "Tiptoeing," West London-based Hope Tala continues her prolific streak with the new single, "Party Sickness."
Perfect for soundtracking the January blues, "Party Sickness" sees Tala lay her beautifully poised vocals over production from Social House (Ariana Grande) and Anton Göransson in a manner only she can. The video finds Tala awoken on a porch the morning after a party, confused and anxious as she walks by strewn rolls of toilet paper and discarded Solo cups. Later, the artist takes class photos before having a blast at yet another party.
"The concept of 'Party Sickness' is all about having fun and being a bit messy," explains Tala. "A big part of my inspiration for the song was an astrology meme that categorized the different elements into their behavioral roles at parties; it said water signs were the best leading actors in a drama (I'm a Scorpio.) I wanted it to be an anthem for people who consider themselves to be the life and soul of the party."
Hope Tala - Party Sickness (Official Video)
Having gained acclaim from media such as BBC Radio 1, Dazed, NME, Gal-Dem, Rolling Stone, The Guardian, and more, Tala looks set to continue to craft her distinctive path in 2022.
Ahead of "Party Sickness," Tala's "Tiptoeing" was chosen by Clara Amfo as BBC Radio 1's Hottest Record In The World. The track, which dropped late last year, is an intricately crafted bossa nova inspired R&B cut, produced in collaboration with Greg Kurstin (who produced Adele's return track, "Easy On You"). Speaking on the song, Tala says: "'Tiptoeing' is about the dance we do when we're at the threshold of romance. It's about treading carefully when you're not quite sure what the other person is feeling, but desperately wanting to take a risk because you're young and life is short."
Before the release of "Tiptoeing," she released "MAD," which served as her first new music since the release of her hotly-received EP, Girl Eats Sun. The song found Tala once again building on the bossa nova-inspired R&B that has seen her cement herself as a staggering talent who has plenty in store for 2022.