How To Watch 'Little Richard: I Am Everything' Documentary
The film will be available to watch at home from April 21 via Amazon Prime, Apple TV, and more.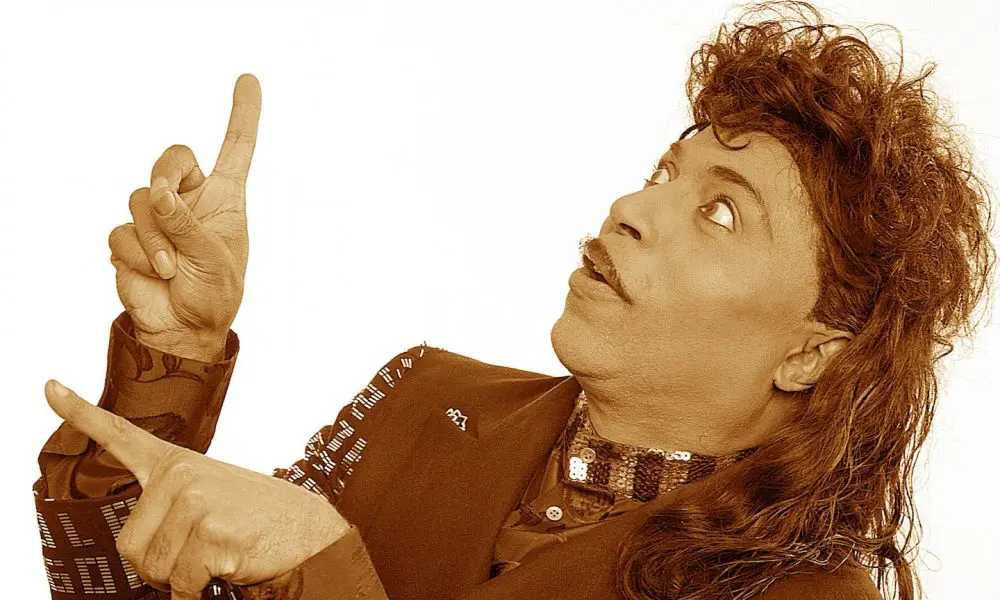 The much-anticipated documentary Little Richard: I Am Everything will follow its recent limited, one-day theatrical premiere with additional theater screenings on Friday (21), the day it also becomes available for digital streaming. Here's how to watch director Lisa Cortés' portrait of one of rock'n'roll's truly seminal figures, which "tells the story of the Black queer origins of rock'n'roll, exploding the whitewashed canon of American pop music to reveal the innovator – the originator – Richard Penniman."
Shop the best of Little Richard's discography on vinyl and more.
Little Richard: I Am Everything - Official Trailer | Documentary by Lisa Cortés | Opens April 21
The Little Richard documentary in theaters
Little Richard: I Am Everything debuted in theaters on April 11 for limited theater engagements but will have additional international screenings.
Outside the US
International screenings include three at the BFI's Flare Festival on London's Southbank on April 22,23, and 26, and one at Picturehouse in Finsbury Park, London, on April 16.
How to stream or download 'Little Richard: I Am Everything'
The film will be available to watch at home from April 21 via Amazon Prime, Apple TV, Vudu, YouTube, Google Play, Microsoft, Redbox, DirectTV, Dish, Verizon Fios, Spectrum, Frontier, Optimum, Suddenlink, AT&T U-verse, Cox, and Xfinity. More information is at the documentary's dedicated website.
The film, produced by Bungalow Media + Entertainment for CNN Films and HBO Max in association with Rolling Stone Films, was the opening night documentary at Sundance in January. Owen Gleiberman's review for Variety noted that it was directed by Cortés with "supreme love and insight" and "is the enthralling documentary that Little Richard deserves.
"It's a movie that understands, from the inside out, what a great and transgressive artist he was," he continues, "how his starburst brilliance shifted the whole energy of the culture – but also how the astonishing radical nature of what he did, from almost the moment it happened, got shoved under the rug of the official narrative of rock'n'roll."
David Rooney in the Hollywood Reporter said the film reflected "all the complexities of a Black artist who was unapologetically queer and flamboyant one minute, only to renounce his sexuality and hedonism as a man of God the next. Yet one of the things that makes the legendary performer's life so singular – and [Cortés' documentary] so exhilarating – is the extent to which he embraced that contradiction."
Visit the official film site for more information on Little Richard: I Am Everything.