Watch Trailer For 'Enthralling' Documentary 'Little Richard: I Am Everything'
The film's publicity says that it 'shines a clarifying light on the Black, queer origins of rock'n'roll.'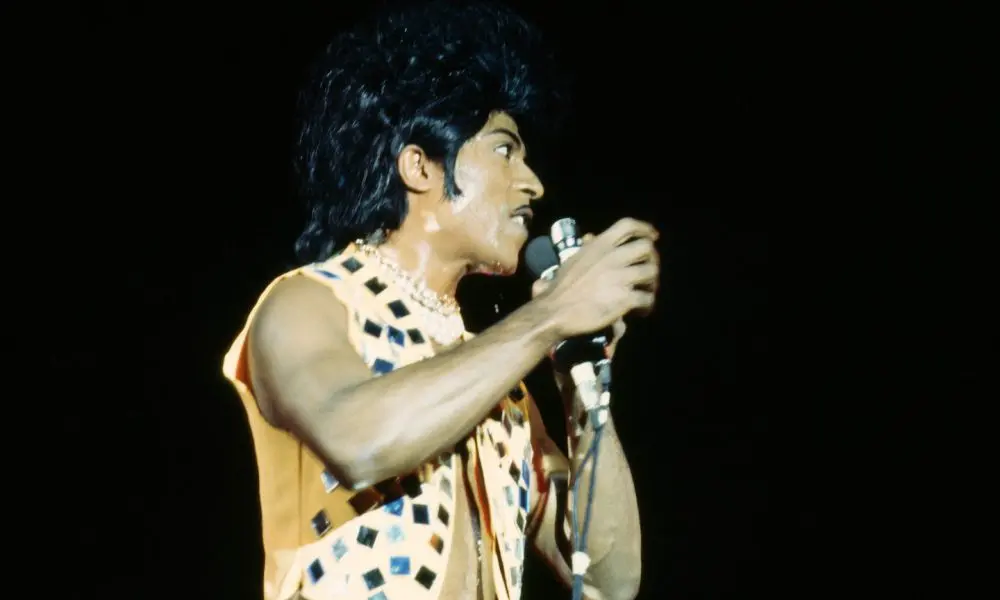 A trailer has been released for director Lisa Cortés' new documentary Little Richard: I Am Everything. The film will have a one-night screening in selected theaters on April 11 and a wider theatrical release on April 21, from which date it will also be available on digital and on-demand services.
Shop the best of Little Richard's discography on vinyl and more.
Official publicity for I Am Everything, which was screened in January at Sundance, notes: "Like a quasar burning past the gaslight, director Lisa Cortés' eye-opening documentary explodes the whitewashed canon of American pop music. Little Richard: I Am Everything shines a clarifying light on the Black, queer origins of rock'n'roll, and establishes the genre's big bang: Richard Wayne Penniman.
"Cortés depicts Penniman's complex journey as a conflicted revolutionary who careened between religion, sex, and rock'n'roll, navigating the extreme tensions of race and sexuality of his time. She reminds us that outsiders and outcasts can possess superpowers that, given the chance, can create new worlds for us all to dance in."
Little Richard: I Am Everything - Official Trailer | Documentary by Lisa Cortés | Opens April 21
The film is co-produced by Rolling Stone, which reports that the film "tells the story of the musical pioneer while simultaneously exploring the black queer origins of rock music and how it was successfully whitewashed throughout American pop culture." In the trailer, Richard ("Here I am! The king of rock'n'roll!") is seen saying: "Did you know Elvis Presley and Pat Boone sold more of 'Tutti Frutti' than I did?"
Interviewees in the documentary include artists on whom the "Georgia Peach" had a significant creative influence, such as Mick Jagger and Paul McCartney, as well as filmmaker John Waters, and Black and queer scholars. The film, which also addresses the pioneering artist's relationship with his own queerness, has been described by the Toronto Star as "the definitive documentary on a complicated icon." The Hollywood Reporter has described it as "wildly entertaining" and Variety as "enthralling."
Listen to the best of Little Richard on Apple Music and Spotify.