Watch Hozier Perform 'Almost (Sweet Music)' On 'Late Show With Stephen Colbert'
'Almost (Sweet Music)' features on Hozzier's new album, 'Wasteland, Baby!', which was released through Island Records on 1 March.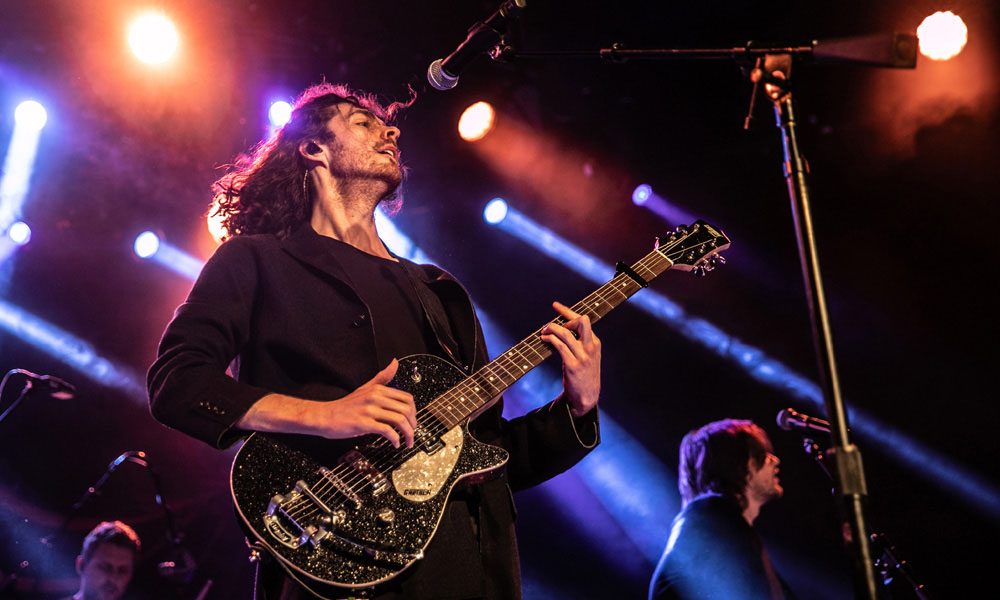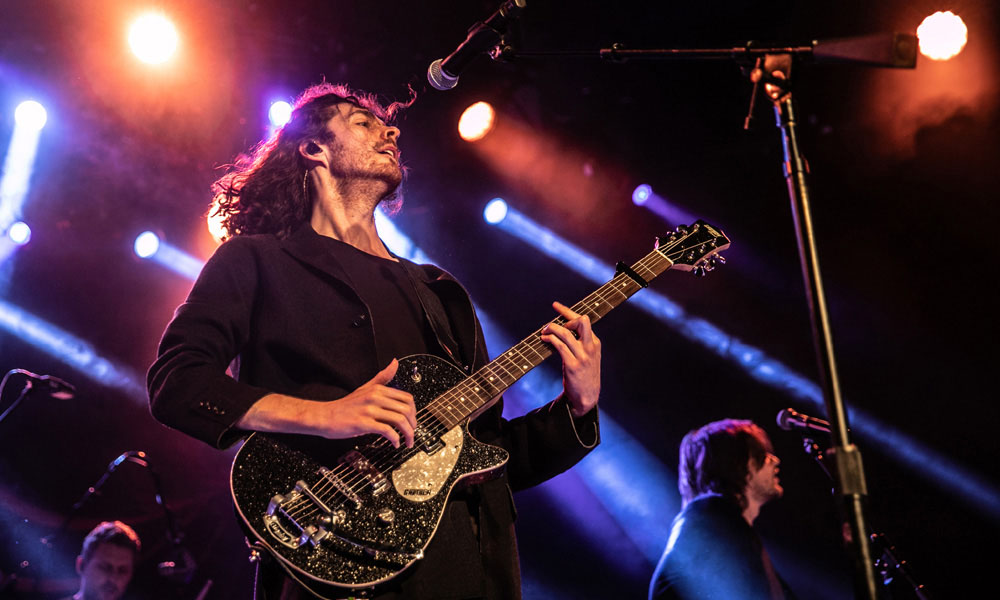 Hozier performed his finger-snapping new single 'Almost (Sweet Music)' – in which he pays homage to some all-time jazz greats (including Duke Ellington and Chet Baker) – on Tuesday night's edition of The Late Show With Stephen Colbert. You can watch the performance above.
The much-acclaimed Irish singer-songwriter took center stage on The Late Show's minimalist set, accompanied by his band and backup singers who helped propel the upbeat folk-rock tune with their syncopated clapping and rhythmic finger snaps.
"Tell me who, and I'll be thanking them/ The numbered lovers of Duke Ellington/ Do I owe each kiss to lip and cheek as soft as Chet can sing/ Let's get lost and let the good times roll/ Let smoke rings from this paper doll," Hozier sang in his rich baritone.
'Almost (Sweet Music)' is taken from Hozier's new album, Wasteland, Baby!, which was released by Island Records on 1 March.
Speaking to the NME in February, Hozier described how Wasteland, Baby! was inspired by the darkened state of the world when he began writing the record in 2016.
"It's trying to look at the warm centre of human kindness and you find that in Wasteland, Baby!'," he explained.
"While there's other songs on there that have doom and gloom and might touch upon it, Wasteland Baby goes straight for it. It lets us imagine how the worlds might end in a very real sense. But as long as there's people, that 'You and I', there's always potential for kindness and that is something to be hopeful about."
The response and acclaim for Hozier's recent shows and music has been widespread. The Irish-born musician, singer and songwriter's recent EP 'Nina Cried Power' has been streamed over 45 million times since its release. The lead single and title track was dubbed "startling" by The Guardian, and The Evening Standard remarked in their 5-star live review of his previous London show: "His new songs are elevated into the realms of the celestial".
In addition to his 'Today Show' slot, the singer-songwriter has also released the music video for 'Dinner & Diatribes'. Anthony Byrne (Peaky Blinders) directed the haunting visual, which also stars Anya Taylor-Joy of Peaky Blinders.
Format:
UK English