Hozier Sets Release For New EP, 'Eat Your Young'
The three-track record will arrive on the acclaimed artist's birthday next month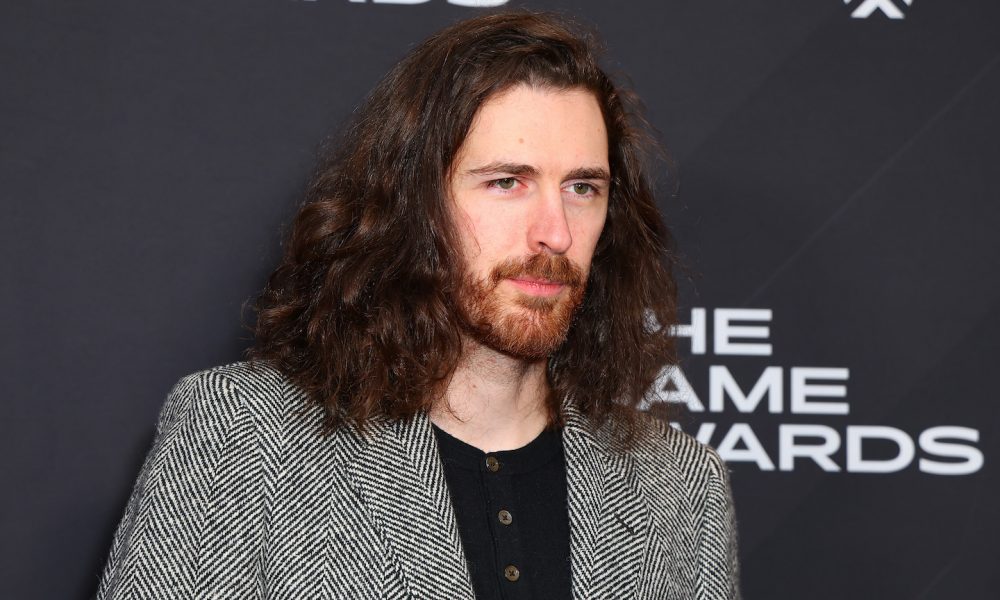 Hozier has announced details of his next EP, titled Eat Your Young, which will arrive on his birthday next month.
The record will be the Irish musician's first EP since his Spotify Singles release in 2019 and first non-single release since his second album Wasteland Baby! arrived that same year.
Eat Your Young will be released digitally on March 17 – both Hozier's birthday and St. Patrick's Day – and will feature three songs. The tracklist will include the title track, "All Things End," and "Through Me (The Flood)."
The acclaimed artist also shared the artwork for the EP on social media yesterday (February 24). The cover features a pair of dirty feet covered in soil sticking out from a pair of jeans, lying on top of a dark patch of earth. At the bottom of the image, which appears to have been flipped upside down, yellow and green grasses stick up into a purple and blue-mottled sky.
In October, Hozier returned with the single "Swan Upon Leda." In a statement shared alongside the release, the star explained that he was sharing the track as a way of showing "solidarity" with those fighting for reproductive rights.
The musician announced plans to donate money to organizations including Mayday, AidAccess, and Plan C, which all work "toward ensuring women and pregnant people can gain safe access to reproductive healthcare."
Prior to "Swan Upon Leda," Hozier's last appearance on record came as part of the album Almost Everything…, which paid tribute to seminal Irish poet Patrick Kavanagh. Liam Neeson, Imelda May, Bono, and President of Ireland, Michael D. Higgins, were also among those on the record, reading Kavanagh's poetry against striking musical backdrops.
Since he released his debut single, "Take Me To Church," in 2013, Hozier has won plaudits around the world. His self-titled debut album, released in 2014, peaked at No.2 on the Billboard 200 chart – the second-biggest debut album of that year – and has been certified triple platinum by the RIAA. Its follow-up, Wasteland Baby!, entered the Billboard chart at No.1.
Eat Your Young EP tracklist:
1. Eat Your Young
2. All Things End
3. Through Me (The Flood)