Listen To Iggy Pop & Matt Sweeney Reimagine The Velvet Underground's 'European Son'
The track features on the new 'I'll Be Your Mirror: A Tribute to the Velvet Underground & Nico' collection, out on Verve on September 24.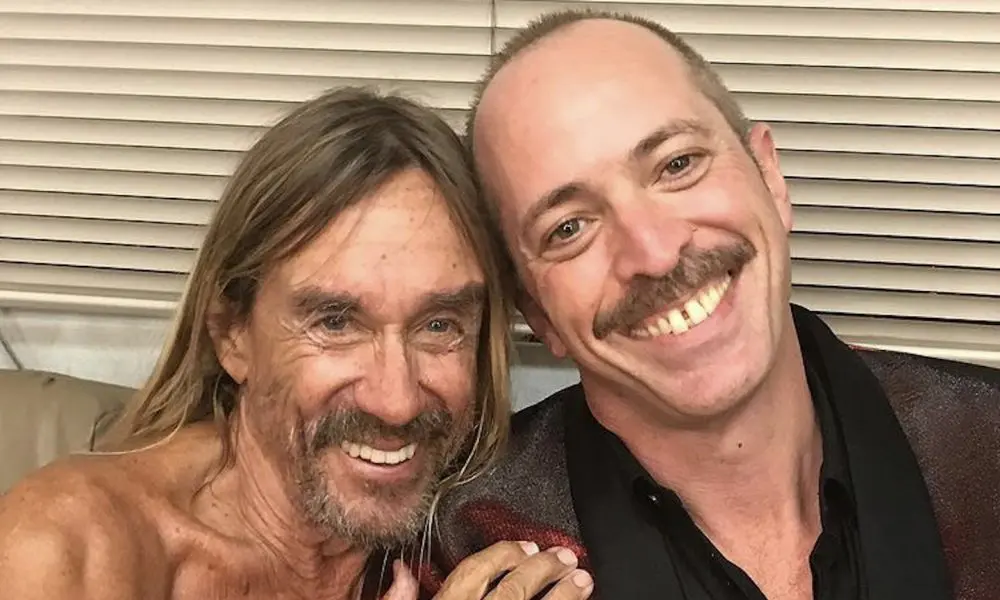 "European Son", as reimagined by Iggy Pop and Matt Sweeney for the new compilation album, I'll Be Your Mirror: A Tribute to the Velvet Underground & Nico, is out now. You can check it out below.
Iggy Pop, Matt Sweeney - European Son (Lyric Video)
The record, executive produced by the late Hal Willner, is due September 24 via Verve Records, the Velvet Underground's original label home.
"The Velvet Underground were rock and roll's finest band. Iggy Pop remains rock and roll's greatest singer," says Sweeney. "I am thrilled and humbled that the joyous experience of getting deeply nasty with Iggy on "European Son" can be heard by lifelong VU fans and newcomers."
I'll Be Your Mirror: A Tribute to the Velvet Underground & Nico also features contributions Michael Stipe, Matt Berninger, Andrew Bird, Lucius, Kurt Vile & The Violators, St. Vincent & Thomas Bartlett, Thurston Moore, Bobby Gillespie, King Princess, Courtney Barnett and Fontaines D.C. It's a track-by-track tribute to the original debut album.
Today's release of "European Son" follows versions of "I'll Be Your Mirror" by Courtney Barnett, "I'm Waiting For The Man" by Matt Berninger and the record's lead single, a version of "Run Run Run" by Kurt Vile & The Violators.
The release of I'll Be Your Mirror marks the kickoff of a robust campaign of Velvet Underground activity in 2021. The tribute album was conceived in 2017 at the same time as Todd Haynes signed on to direct The Velvet Underground, the highly anticipated Apple Original Film that just premiered at the 2021 Cannes Film Festival to rave reviews and marks Haynes' first foray into the documentary space. Apple Original Films and Polygram Entertainment present The Velvet Underground, in association with Federal Films, a Motto Films and Killer Films production. The Velvet Underground will make its debut in theaters and globally on Apple TV+ on October 15, alongside a soundtrack curated by Randall Poster and Todd Haynes via Republic/UMe.
Founded in 1956 by impresario Norman Granz in order to create a fair and just label home for Ella Fitzgerald, Verve Records has become home to some of the most pioneering acts in music, including Ella, Billie Holiday, Louis Armstrong, Nina Simone, The Velvet Underground, Frank Zappa, Dizzy Gillespie, Sister Rosetta Tharpe, Oscar Peterson, Sarah Vaughn, and more. Today, the label continues this rich legacy with artists such as Jon Batiste, Cynthia Erivo, Bettye LaVette, and more.
To celebrate the release, Verve Records will donate to Amnesty International USA, a global grassroots organization of millions dedicated to demanding human rights for all people. Velvet Underground founder Lou Reed was an active support of Amnesty International USA.
Pre-order I'll Be Your Mirror: A Tribute To The Velvet Underground & Nico.