Jacob Collier Announces Album 'Djesse Vol. 4,' Shares 'Little Blue' Ft. Brandi Carlile
The multiple Grammy Award-wnning star's new album will be out on February 29, 2024 through Decca/Interscope.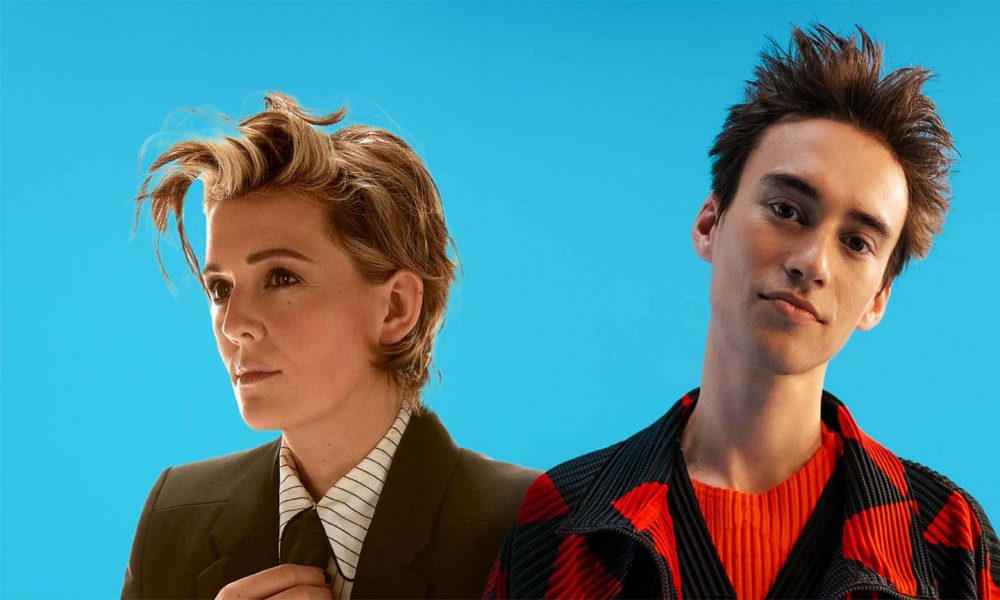 Five years have passed since Jacob Collier embarked on the epic musical journey of Djesse. What first began as an ambitious idea to make one massive album in 2018 soon erupted into a sprawling vision for a four-part series that encompass every genre under the sun, culminating in a grand finale that combines all the elements that came before – and so much more. Through three Grammy wins, six nominations including Album of the Year for 2020's Vol. 3, dozens of collaborations and hundreds of performances, Collier's talent and imagination have continued to exceed his own stratospheric heights and led his fans to expect the unexpected. Now, Collier announces the highly anticipated final instalment in this storied chapter of his career with Djesse Vol. 4, due out February 29, 2024 on Hajanga /Decca Records /Interscope.
In advance of Djesse Vol.4, Collier has shared the album's first song "Little Blue," featuring Brandi Carlile, who says ""Little Blue" is such a gorgeous song and Jacob is a generational talent. I spend an embarrassing amount of time following him and studying his mind bendingly beautiful music. Getting to climb inside of it and be a part of his creation is a wonderful twist of fate." You can check the song out below.
Crafted in the famed studio beside his London bedroom, as well as various corners of the globe, Djesse has explored Jacob Collier's wildest dreams, and Vol. 4 brings the series to a most dramatic and thrilling conclusion. While his music is proudly unclassifiable, Collier enters a distinct sonic universe with each volume, which he likens to the different phases of a day. With Djesse Vol. 4, the saga ends at the incandescent light of dawn, alchemizing a full spectrum of emotion into a massive, joyous moment of awakening and human potential.
From sweeping orchestral arrangements to intimate folk songwriting, and fusions of R&B, rap and pop, the multitudes of Djesse Vol. 4 are all centered around an ecstatic and global celebration of the human voice. In the midst of working on Djesse, Collier started turning each of his concert audiences into sprawling, improvised choirs. While conducting the crowd at rock clubs and Lincoln Center, even festival fields like Bonnaroo and Glastonbury, droves of fans have all been united in rousing harmony, furthering his guiding belief that everyone in this world is a musician.
Having recorded each of his 80+ audience choirs, roughly 150,000 different voices play a role in the story and creation of Djesse Vol. 4, and are featured as the foundation of songs like "Little Blue" and more of the tracklist that will be revealed soon.
Jacob Collier says of Djesse Vol. 4, "Five years ago, in the wake of a musical journey that had begun in solitude, I set out on an epic adventure with a big dream – a collaborative quadruple album, and by way of that – to learn music, and life, from the greatest teachers of all – my heroes.
"In many ways, Djesse Vol. 4 is an album that's taken me 30 years to make. It is, to me, a celebration of humankind – the way that I see it and hear it, built with musicians from every corner of the world. To be culminating this collaborative experiment with a 100,000 voice audience-choir, a sound that permeates the heart of this album, feels like I've found the heart of it. My voice is only ever as full as the voices around me. Everyone is welcome, and part of the tapestry. And most of all, creating this album has reminded me that life is full of magic, if only we can remember to look for it in each other."