Jamal Edwards, SBTV Founder And Music Industry Entrepreneur, Dies At 31
'Jamal was an inspiration to myself and so many,' said his mother.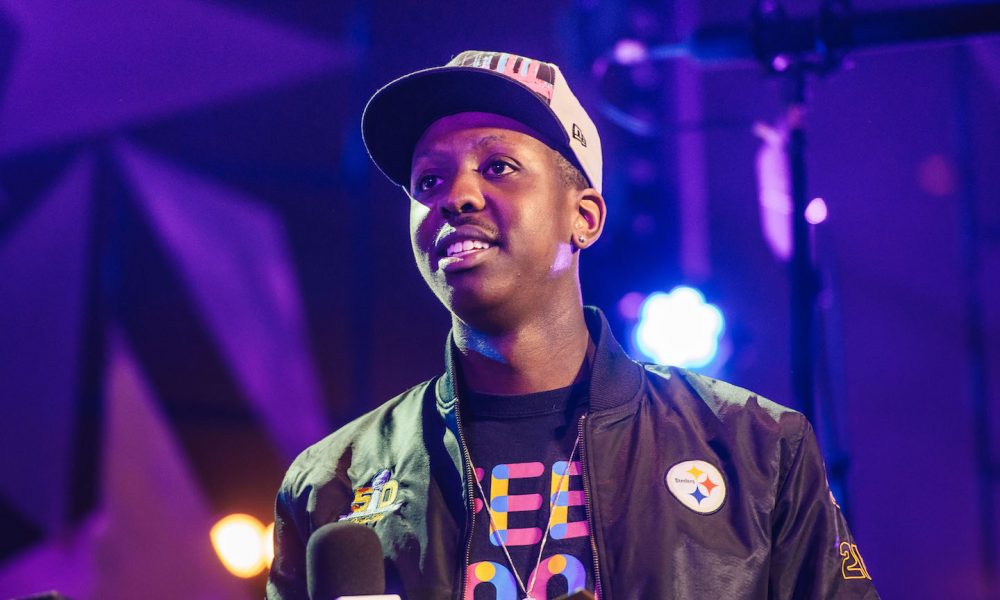 Jamal Edwards, the founder of popular online music platform SBTV and a music industry entrepreneur, has died. He was 31 years old.
The music industry pioneer died on February 20 after a "sudden illness," his mother Brenda Edwards confirmed in a statement. "Jamal was an inspiration to myself and so many," she said. "Our love for him lives on, his legacy lives on. Long live Jamal Edwards MBE, MBA, PHD."
Edwards founded SBTV in 2006, creating a YouTube channel to upload videos of his friends rapping and performing, eventually expanding to become a music discovery channel that helped launch the career of some of modern British music's biggest names. The channel and Edwards played a pivotal role in gaining attention for the likes of Jessie J, Ed Sheeran, Stormzy, Skepta, Dave, AJ Tracey, Krept & Konan, Lady Leshurr, Nines, Bugzy Malone, and many more, and was a leading force in propelling grime into the mainstream.
Almost a decade after the launch of SBTV, Edwards was named in the 2015 New Year Honours list and was awarded an MBE for his work in and impact on the music industry. It was just one of a number of prestigious accolades that would be bestowed on him during his career, with others including being named as one of TIME Magazine's Next Generation Leaders in 2014 and being chosen to be an ambassador for The Prince's Trust a year prior.
Jessie J | "Price Tag" - A64 [S2.EP13]: SBTV
As well as SBTV, Edwards was also behind the app 8BARS, a platform that was dedicated to supporting rising talent. The app featured exclusive tracks for artists to rap, sing, or produce over and showcase their skills, with other users able to vote on their favorites in weekly events.
The young pioneer returned to directing videos at several points throughout his career, including helming the visuals for a Chelsea FC-themed remix of Capo Lee's "Style And Swag" in 2019. Last year, he worked with Nottingham singer-songwriter Jake Bugg on a new series that delved into the musician's early life and career, while in December he reunited with Sheeran to direct the videos for the chart-topping artist's "Bad Habits" remix and Fireboy DML's "Peru," on which Sheeran featured.
Jake Bugg x Jamal Edwards – Ep. 1 'Jake goes to… CLIFTON'
Outside of music, Edwards also worked in fashion, collaborating with Topman on a headwear collection in 2019 and modeling for luxury brands Hermès and Kurt Geiger, as well as high street chain Primark. In 2013, he wrote and published an e-book called Self Belief: The Vision: How To Be A Success On Your Own Terms, sharing the lessons he had learned in his ascension at that point.
In 2019, he launched Jamal Edwards Delve (JED), a grassroots project that refurbished and reopened four youth centers in Acton, where he grew up. At the time, he said the spaces were needed to give young people a place to find their passion. "Obviously you can put the closure of youth centers down to young people getting in trouble, but I'm all about trying to put young people on a better path in life," he told the BBC.
Edwards also worked to help raise awareness of issues surrounding mental health. He produced a documentary with The Guardian about male suicide and collaborated with the mental health charity CALM, among others.