Jessie J
Jessie J is a London pop singer-songwriter known for singles like 'Do It Like a Dude,' 'Price Tag,' 'Domino,' and 'Bang Bang'.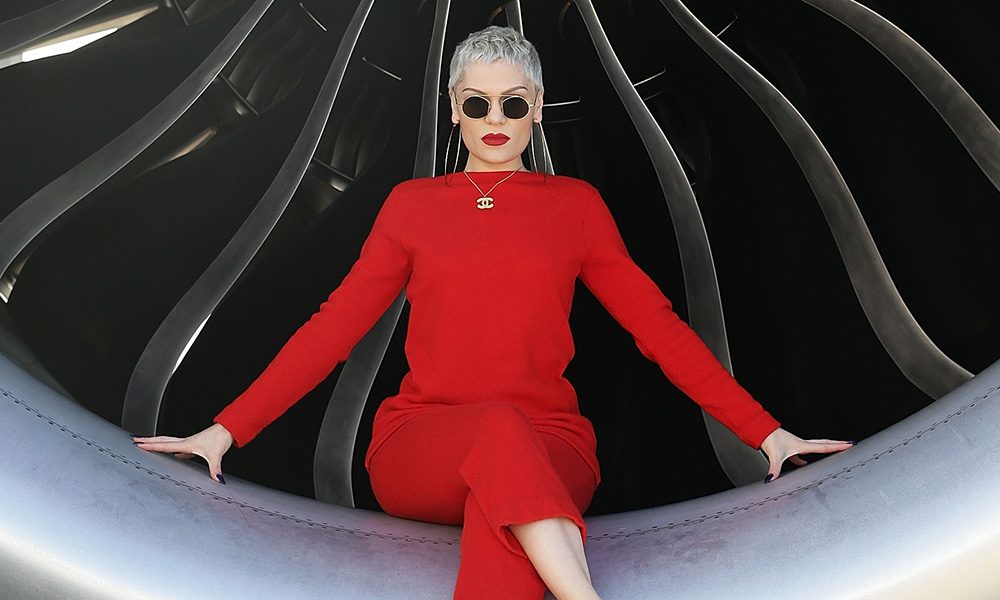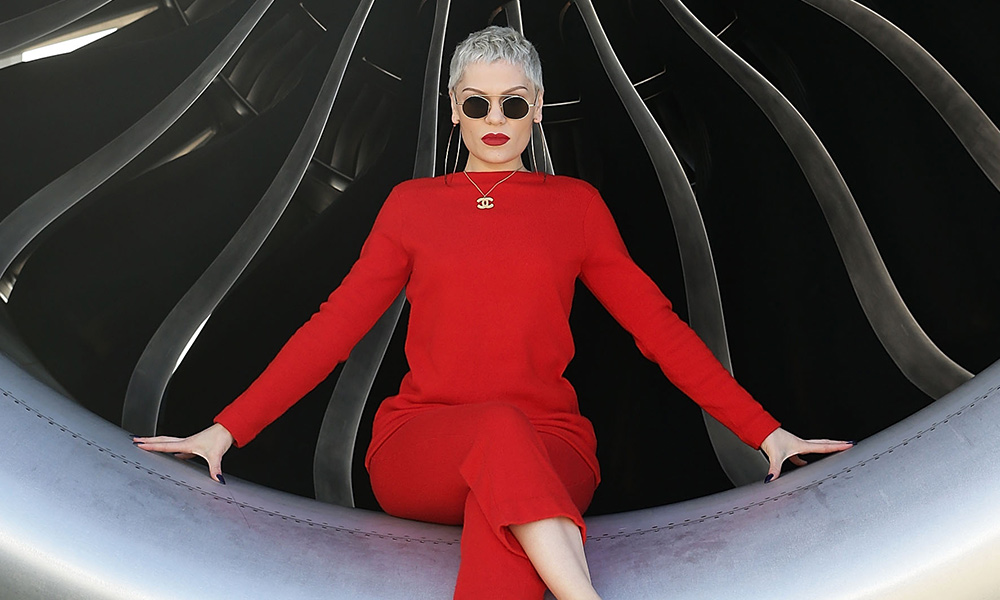 The English-born singer, songwriter and all-round celebrity entertainer, Jessie J is a modern success story who has packed an incredible amount of good stuff into her career despite being a mere 27 years old. A graduate of the famous BRIT School her first triumphs were in penning material for Chris Brown and Miley Cyrus. She came into the fold at Universal Republic bearing the debut hit single, "Do It Like a Dude", which shot to the second spot in the UK in early 2011 and won the Best Song award at the 2011 Mobo Awards. That hot tack was punted to Rihanna but the cut's breezy hip hop beats and solid rock riffs were so striking she was advised to release it for her own benefit. Smart move as it happens.
Up and running, her next single "Price Tag" went one better in the UK and elsewhere and Jessie J's name was the one to drop. Blessed with bags of charisma and a highly individual sense of style she also had the Midas Touch since the debut album, Who You Are, ringing with more empowering anthems for the dance floor and radio, took off on the same trajectory. The track "Domino" sent her global as it crashed into the U.S. Billboard Hot 100 and she became the first British female artist to have six top ten entries from a studio album. The next disc, Alive, brushed up equally well with a superb blend of electro-pop, confident R&B and a hip hop sensibility that heralded a phenomenon at large. 2014's Sweet Talker lived up to the title and suggested Ms J was en route to becoming Britain's answer to Katy Perry or Pink – no problem since she is a fan of both artists. Even hard to impress American critics were glad to admit that her powerhouse vocal delivery and songwriting acumen were a force of nature. That she'd co-written Miley's "Party in the U.S.A." didn't go unnoticed in the land of opportunity, while her ever-expanding UK fan base – the Heartbeats, as she calls them – took her on as a valid role model, a phrase often-bandied and frequently misused, but definitely applicable in her case.
Aside from her own studio and live work Jessie J entered millions of homes on prime time BBC1 Saturday night entertainment when her stint as a judge and mentor on The Voice covered all the remaining bases. But celeb status is not really what she is about. Sure, it comes with the territory but there is an old-school professionalism and hard work ethic that drives her forward. Fame is merely a by-product. She has collaborated with David Guetta, Queen, James Morrison, Mary J. Blige and Dizzee Rascal. Her celebrated live appearances include Glastonbury 2011 (where she performed on a gilded throne with her leg in a cast after she'd ruptured tendons in her foot), the Diamond Jubilee Concert in London and, perhaps most prestigiously, at the Closing Ceremony of the 2012 Olympic Games in London, accompanying Queen on "We Will Rock You" and also singing four of her own hits. This event broke global viewing records. A six-time MOBO Award winner and Grammy nominee her six World Music Awards prove the depth of her appeal; the latter is based on worldwide sales figures, and those are huge.
Born Jessica Ellen Cornish in 1988 in suburban East London (Essex as was) the kid from the Hainault Loop was a gifted young musician and aspiring performer who joined the National Youth Music Theatre and won Best Pop Singer on the TV show Britain's Brilliant Prodigies in 2003. Having been talent-spotted she was whisked off to the BRIT School and graduated in the same year as Adele and Leona Lewis while Amy Winehouse was also on the scene. Imagine those four new diva talents in one room!
After an early contract went missing in action through no fault of her own she pitched her remarkably sophisticated songs to Miley and Alicia Keys and began getting props from Justin Timberlake, Kylie, JLS and Cyndi Lauper who invited her to be the support act on 2008's Bring Ya to the Brink tour where JJ regularly joined in the encore of "Girls Just Want To Have Fun." Building up to her debut album Jessie began to mix and match with startling results. Rock, rap, reggae tunes and a savvy blend of influences permeated the triumphant Who You Are with its therapeutic title cut lending weight to her assertion that here was six years worth of work finally coming to fruition. All thirteen tracks bear her stamp, as do the three Platinum Edition bonus cuts. The iTunes Deluxe edition offers live acoustic and music video supplementary goodies. Certified as Quadruple Platinum, Who You Are remains one of 2011's most vital releases thanks to the disco stomping "Domino", the high-energy bluesy big band jazz of "Mamma Knows Best" with its distinctive soaring vocal range, the slinky beats of "Price Tag" and the raw emotion of "Nobody's Perfect". The up-close and personal "Who's Laughing Now" is her coming of age anthem with lush piano work and authentic hip hop hooks. If you haven't experienced the album in its entirety we recommend you do. Even at a bare four years distance, it is like discovering an old friend.
2013's Alive homed in on her pop and hip hop roots with producers Stargate, Dr. Luke, All About She and Chuck Harmony adding their considerable chops. The Alive tour that accompanied the release showcased an ever-engaging Jessie, fresh from writing spells with Rodney Jerkins and the Australian star Sia Furler, amongst many accomplices old and new. Well described as classic 21st Century pop with an innate ability to switch genres – not a bad thing in the right hands – Alive spawned favourites like "Wild", "It's My Party" and the in your face "Sexy Lady" – another of the divine Ms J's stand up and be empowered belters.
With everyone from the Financial Times to Digital Spy coming on side Alive is recognised now for a more mature sound albeit it is a stonking arty disc. Jessie crashed through the writing gears and the results are well worth discovering again. As she said at the time, "It really represents where I'm at in my life right now and how I feel about my life."
Standing proud and fit to go on the cover of Sweet Talker (2014) Jessie J unveiled her most grown-up disc to date. Featuring collaborations with George Clinton and De La Soul on "Seal Me with a Kiss", 2 Chainz on the diva sassy "Burnin' Up" (a definite favourite around here) and top American songwriter Josh Alexander on "Masterpiece" there are strings, synths and piano at the heart of the album, some of it recorded in her current residence, Los Angeles.
The standout track "Bang Bang" written by the Swedish crew headed up by dance and electro-pop maestro Max Martin is another ambitious gem featuring Jessie alongside Ariana Grande and Nicki Minaj. One of 2014's catchiest hooky earworms "Bang Bang" affirmed the fact she hadn't staged a comeback because she'd never really been away. Check out the Deluxe edition for its bonus tracks, including the amazing  "Strip", produced by in-demand guy Ammo. This is one of the year's must-hear discs.
At the time of writing, Jessie J has just dropped the teaser for 'Flashlight' as the lead cut to be lifted from the upcoming Pitch Perfect 2 soundtrack. A very classy ballad and a mouth-watering glimpse into where she might venture next "Flashlight" proves that Jessica Cornish is on top of her game. More masterpieces please, Jessie J.
Words: Max Bell
Format:
UK English