Best Jessie J Songs: 20 Self-Affirming Anthems
Characterized by a voice that could split the sky or flutteringly seduce, Jessie J's fresh sound and Essex-girl saltiness always marked her out as a different kind of pop star.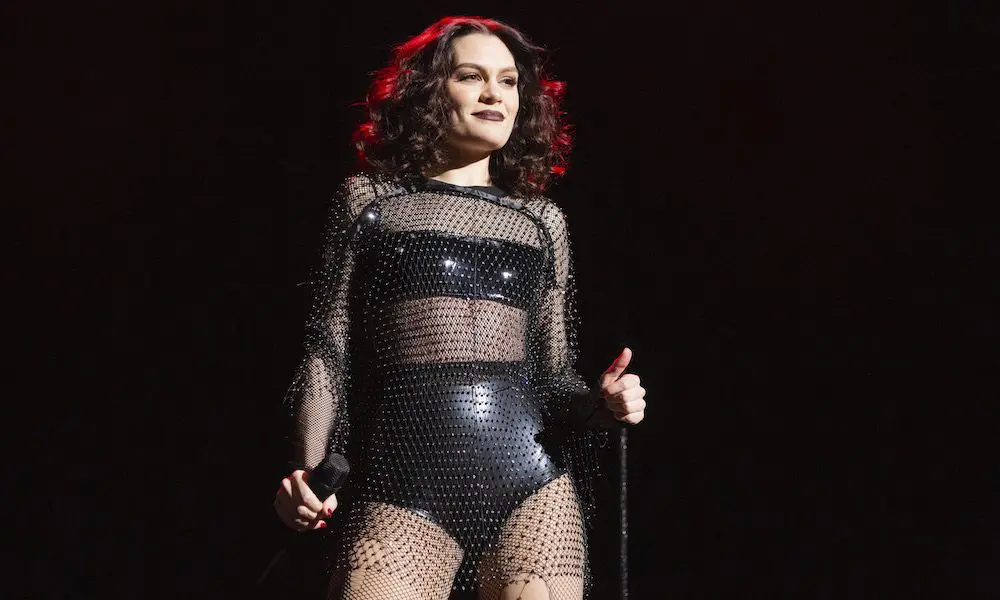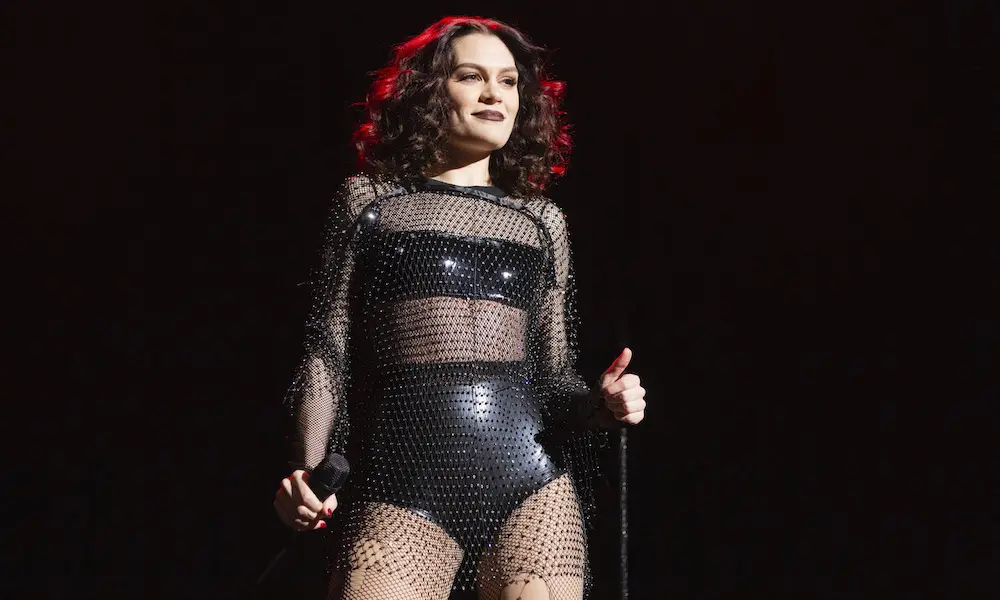 Jessie J's ascent in 2011 seemed to take about three seconds. One minute, nobody had ever heard of Essex girl Jessica Cornish; the next, she'd hit No.2 in the UK singles chart with the insanely infectious pop-dancehall track "Do It Like A Dude," and won the British music industry's two main rising-star polls for that year: the Brit Awards Critics' Choice and BBC Sound Of 2011.
Obviously, her success wasn't quite as overnight as that – she'd been around in various guises, from aspiring pop star to songwriter-for-hire, since the age of 15. But when she finally broke through, it felt like she'd simply come out of nowhere, oven-ready. Characterized by a voice that could split the sky or flutteringly seduce, her fresh sound and Essex-girl saltiness marked her out as different.
Even during what was a golden age for women in pop – Lady Gaga, Katy Perry, Rihanna, Beyoncé, Florence Welch, and Adele were all flexing their vocal cords – Jessie J stood out. Her big breakout year was followed by several more hitmaking years, culminating in "Bang Bang," the 2014 collaboration with Ariana Grande and Nicki Minaj that zipped up the charts around the world.
Despite a recording history dating back only a decade, there's a considerable amount of treasures in Jessie J's catalog. The quintessential self-starter, she's released so much music – from homemade YouTube uploads to the ambitious four-part 2018 album R.O.S.E. – that it's hard to narrow it down to 20 tracks.
Listen to the best Jessie J songs on Apple Music and Spotify.
The YouTube years
(Stand Up, Mamma Knows Best, Big White Room, Why)
Like many a Noughties pop hopeful, Jessie turned to YouTube to spread the word. Unlike most of the competition, however, she already had a fully-formed life philosophy and didn't hesitate to share it via her self-filmed clips. Take, say, "Stand Up," a bubbly EDM backing track overlaid with Jessie's soaring vocals. It was fun in its own right, but it came with a three-minute spoken prologue about sticking up for oneself. Even at age 21, she saw herself as a role model, and she's consistently used her platform to denounce bullying and encourage self-care.
Her earnestness provoked ribbing from some quarters, but she was speaking from experience. At 15, she'd won the Best Pop Singer category of a reality show called Britain's Brilliant Prodigies, and the doors that it opened landed her a record deal, then a publishing contract. Sent to Los Angeles alone at the age of 17 to work on an album, the label folded before her album was released, and her work as a songwriter hadn't yet borne fruit. By the time she posted "Stand Up" in mid-2009, she'd learned a thing or two the hard way, and wanted to share.
But not all of her early releases were so vulnerable. "Mamma Knows Best" is pure, brassy fun delivered with big-band pastiche, and sees her vamping in her bedroom. Meanwhile, "Big White Room," shows the knock-out power of her voice. Another unsung entry is "Why" – recorded when she was part of a girl group called Soul Deep – it shows a different Jessie. While she's capable of blasting every note to the bleachers, here she shows herself capable of great subtlety.
The chart bangers
(Do It Like A Dude, Price Tag, Nobody's Perfect, Domino)
When she's operating at full throttle with a great song to play with, Jessie is simply a pop queen. Mischievous and downright cute, "Do It Like A Dude" was a sparkling introduction to her talents. The lyric, with its reference to crotch-grabbing (her own, that is) and behaving "like the mandem," could be taken as a declaration of a woman's right to drop traditional "feminine" mores, or simply as an announcement that she's about to party hard.
"Dude" was followed by the one-two punch of "Price Tag" and "Nobody's Perfect." The former, her first UK No.1, was an EDM foot-stomper with a message: mindless consumerism hurts us all. That provoked plenty of pushback from critics riled by the idea of a pop star telling the masses to spend less, but what a tune. It was a crowd favorite in her live sets, where she played with the melody, scat-singing up and down the scales just because she could.
Jessie J - Do It Like A Dude (Explicit) (Official Video)
Jessie considered "Nobody's Perfect" one of the rawest songs on Who You Are – it's about her unfaithfulness in a relationship – but the fraught lyric ("Karma comes back around/'Cos now I'm the one that's hurting") was offset by one of her most immediate hooklines.
Her second UK No.1 single, the disco throwback "Domino," was also her first US Top 10. Known to non-aficionados as the one that starts "I'm feeling sexy and free," it's the aural equivalent of glitter being shot out of a cannon.
The playful collaborations
(Calling All Hearts, Do You Hear What I Hear, Wild, Bang Bang)
Thanks to her cool physical angularity and the melismatic stamp of identity she leaves on songs, Jessie is often considered a solo warrior. It's hard to think of her as a team player, yet some of her best work has been collaborative, showing a whole different side to The J. The 2014 disco pastiche "Calling All Hearts," saw her harmonizing with Robin Thicke like lovesick teenagers. Vocally, both singers were at the top of their games, and they did the tune proudly.
Jessie J, Ariana Grande, Nicki Minaj - Bang Bang (Official Video)
While putting her together with Mary J. Blige on the Christmas hymnal "Do You Hear What I Hear?" was another smart move. It was made for the Queen of Hip-Hop Soul's 2013 holiday album, A Mary Christmas, so Blige was the nominal star of the show, but even as featured vocalist, Jessie acquitted herself nobly. The powerhouse singers turned the wattage way down and let subtlety win the day. That same year brought "Wild," where she proved she could hold her own against hip-hop heavyweights. Having lassoed in Big Sean and Dizzee Rascal, she created a bubbly pop-grime track that was a solid piece of work, rather than the kind of add-a-rapper-in-the-middle quickie that was popular at that time.
Despite being a collaboration, "Bang Bang" should be one of the first tracks a new Jessie J fan seeks out. Jessie, Ariana Grande, and Nicki Minaj are at the peak of their powers on a song so full of joie de vivre it practically sails out of the speakers.
The deep cuts
(Conquer The World, Sexy Silk)
Tucked away at the end of her second album Alive, "Conquer The World" didn't get the props it deserved. She and guest vocalist Brandy sound remarkably similar on this downtempo R&B piece, co-written by Jessie for a friend experiencing a mental health crisis. Matching each other note for note, the pair are formidable – and Jessie's performance is a reminder that her first label saw her as an R&B artist.
For sheer escapism, nothing in the Jessie catalog beats "Sexy Silk," a soundtrack cut from the 2010 teen-com, Easy A. Vamping and camping it up, ("Will you be my medicine man?/Put your hand on my chest/Feel the bump-bump-bump-bump!"), she's more cabaret diva than pop singer.
Songwriter for hire
(Party In The U.S.A., V.I.P, L.O.V.E.)
As Jessie has often said, her co-write credit on Miley Cyrus's "Party In The U.S.A" paid her rent for three years. It's less commonly known that she originally intended it for her own debut album, but decided it wasn't quite edgy enough. Apart from the specific Americanisms ("Get to the club in my taxi cab/Everybody's looking at me now/Like, 'Who's that chick, that's rockin' kicks?'"), her own version shares the same off-kilter sass that powered "Do It Like A Dude."
Recorded by Japanese pop singer Koda Kumi, "V.I.P" is an in-da-club extravaganza that celebrates living it up in the cordoned-off A-list area. There are high heels, mirrorballs, and all the fixtures of a big night out, including a jabbing chorus that would have made the song a shoo-in for UK Top 5 if Jessie had released it herself. Sadly, she didn't, but Kumi's joyous take can be found on her chart-topping 2012 album Japonesque.
"L.O.V.E." was initially earmarked for Alicia Keys, though it eventually ended up on Who You Are. Perhaps Keys should have thought twice about turning down this lush R&B proclamation of love for a best friend. The song never specifies the gender of the friend in question, leaving it open to interpretation.
The motivational anthems
(Not My Ex, Who You Are, Queen)
This category could have been filled a dozen times over, such is Jessie's affinity to tunes that teach. Here are three of her most vivid. The slow-burning "Not My Ex," from 2018 album R.O.S.E, recalls a toxic relationship in forensic detail ("My ex used to tell me, 'No male friends, cut them off if you really care…My ex used to tell me he's so chill/Then steal my phone so I couldn't leave"), ending with the vow that nobody will do that to her again.
Meanwhile, "Who You Are," composed when she was 17 and feeling overwhelmed in Los Angeles, is arguably her most striking self-help ballad. Its hookline, "It's OK not to be OK," has been adopted as a cultural catchphrase – and just try to listen to it without reflexively reaching for a lighter to wave over your head.
Jessie J - Who You Are (Official Music Video)
Jessie J has few equals in pop when it comes to endowing other women with physical confidence, and in that respect, "Queen" is the one to hear. Demanding that fans love every imperfect inch of themselves, this sultry EDM track pulls no punches. "I love my body, I love my skin," sings Jessie. "I am a goddess, I am a queen." There's no arguing with that.
Listen to the best Jessie J songs on Apple Music and Spotify.