The Best Songs About Love At First Sight Ever Written
They've been written for as long as songwriters have been writing songs.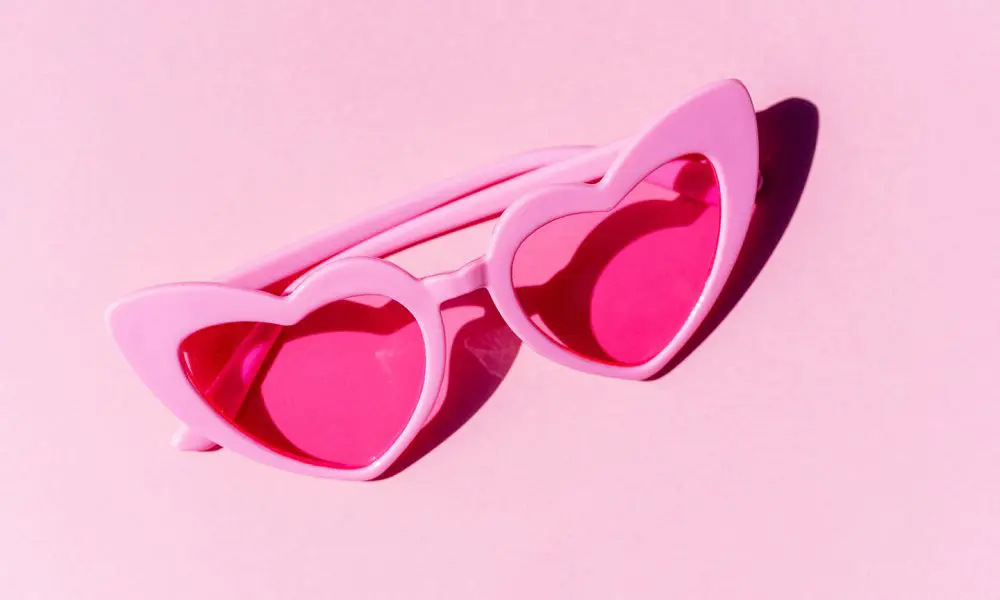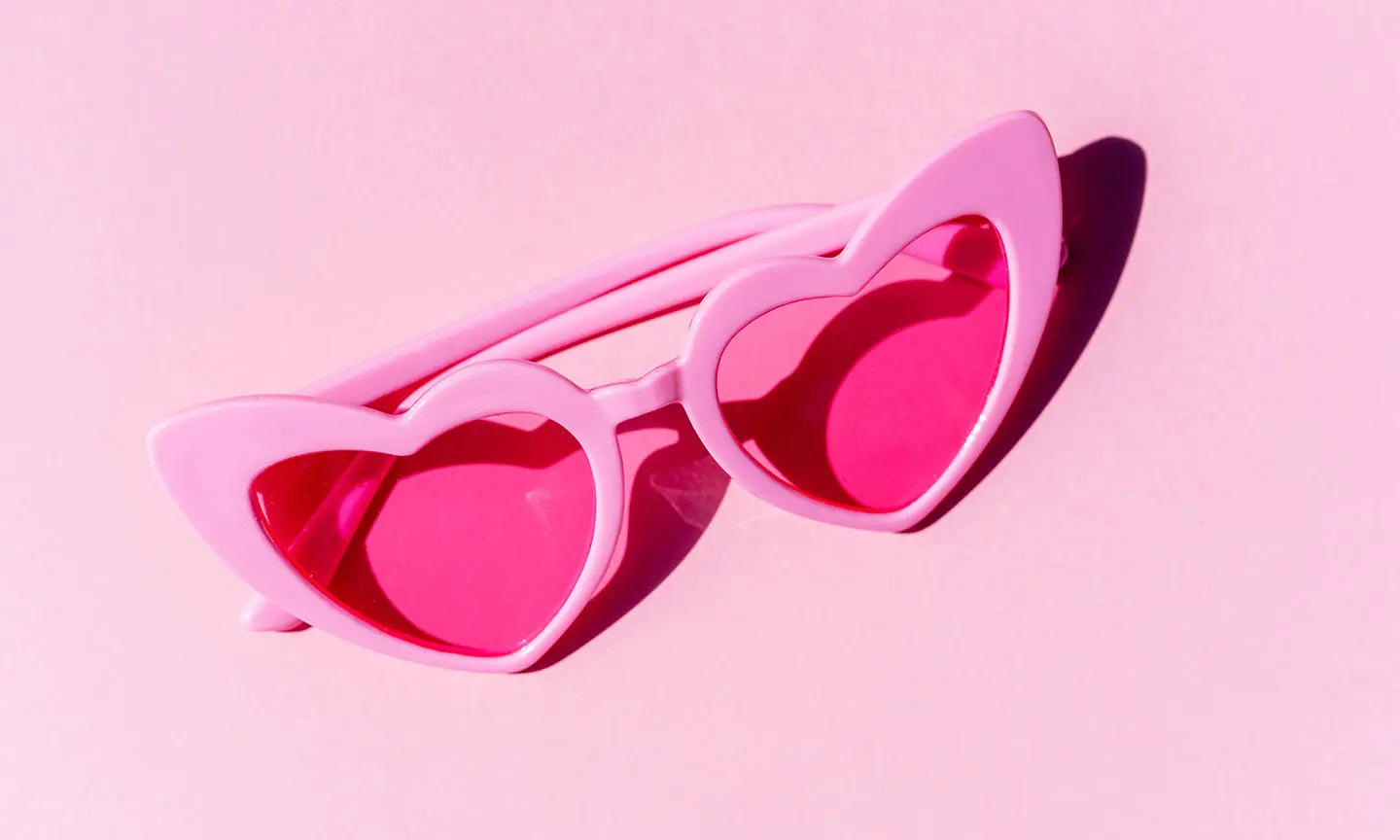 There are countless songs about love at first sight. And for good reason. The idea that you could immediately know, in your heart, that you've found true love is a powerful one. Nearly anyone working in popular music has taken a crack at the idea, in one form or another. While the narrator of thes songs is usually talking about romantic love, it's also resulted in plenty of memorable tunes about best friends or even newborns. (Stevie Wonder's wonderful "Isn't She Lovely," is a great example.) Without further ado, here are our picks for the best love at first songs of all time.
Taylor Swift – Love Story
Taylor Swift's "Love Story" is one of the great love at first sight songs. It was first released as the lead single from her sophomore album, Fearless, in 2008. The song pulled inspiration from both Romeo & Juliet, as well as The Scarlet Letter. Years later, in February 2021, Swift released a re-recorded version titled "Love Story (Taylor's Version)" at the start of her re-released albums project.
Taylor Swift - Love Story (Taylor's Version) [Official Lyric Video]
Mary J Blige feat. Method Man – Love @ 1st Sight
Mary J. Blige teamed up with Method Man in 2003, for a collaboration about falling for a stranger titled "Love @ 1st Sight." Produced by Sean "Diddy" Combs, the track samples A Tribe Called Quest. Combs also makes an appearance alongside Blige and Method Man for the music video, which was directed by Chris Robinson.
Kylie Minogue – Love at First Sight
It's hard not to include Kylie Minogue's classic dance-pop song "Love at First Sight" on a list like this. The Australian pop star released the track, produced by Richard Stannard and Julian Gallagher, as a single in 2002, from her eighth studio album, Fever. Peaking at No.23 on Billboard's Hot 100, the dance track was also nominated at the 45th annual Grammy Awards in 2003, for Best Dance Recording. It marked Minogue's first-ever nomination.
Lionel Richie – Penny Lover
Lionel Richie co-wrote his 1983 song "Penny Lover" alongside his then-wife, Brenda Harvey Richie. Upon its release as an official single in 1984, from Richie's album Can't Slow Down, the song stayed at No.8 on the Billboard Hot 100 for two weeks. As for the lyrical content, it tells the story of a male protagonist pining for someone he's in love with.
Lionel Richie - Penny Lover (Official Music Video)
Roberta Flack – First Time I Ever Saw Your Face
Originally written as a folk song in 1957 by Ewan MacColl, it was Roberta Flack who made "First Time I Ever Saw Your Face" a global hit in 1972. It's easy to see why from the lyrics: "The first time ever I saw your face/I thought the sun rose in your eyes/And the moon and the stars were the gifts you gave/To the dark and the endless skies, my love/To the dark and the endless skies." Actor Clint Eastwood used her version in his directorial debut film, Play Misty for Me. Flack eventually won two Grammys, for Record of the Year and Song of the Year.
Bright Eyes – First Day Of My Life
"First Day of My Life" is one of the biggest hits by emo band Bright Eyes, which first started as a solo project by singer-songwriter Conor Oberst, before members Mike Mogis and Nate Walcott joined full-time. Believed to be a love song, it appears on their critically-acclaimed 2005 album, I'm Wide Awake, It's Morning, which peaked at No.2 on Billboard's Independent Albums chart.
Kenny Chesney – You Had Me From Hello
Kenny Chesney's "You Had Me from Hello" reached No.1 on Billboard's Hot Country Songs (then Hot Country Singles & Tracks) chart in 1999, as the second single from the country star's sophomore album, Everywhere We Go. Chesney wrote the song after hearing a line Tom Cruise says to Renée Zellweger in Jerry Maguire.
K-Ci and JoJo – All My Life
R&B duo K-Ci and JoJo released "All My Life" in 1997, off their debut album, Love Always. While JoJo first wrote the song about falling in love at first sight with his daughter, the track was planned for a female artist on A&M Records, before he decided to keep it to record. It proved to be a massive hit, topping the Billboard Hot 100 and becoming certified platinum.
K-Ci & JoJo - All My Life (Official Music Video)
Whitney Houston – I'm Your Baby Tonight
Whitney Houston's "I'm Your Baby Tonight" was the lead single from her third studio album of the same name. Houston worked with L.A. Reid and Babyface for the album's production, including this song, a tune that reached the top of the charts. The song earned Houston a nomination at the 33rd annual Grammy Awards for Best Pop Vocal Performance, Female.
Beyoncé – Crazy in Love
Beyoncé's 2003 hit, "Crazy in Love" was a collaboration with her now-husband Jay-Z, off her debut solo album. (Jay reportedly improvised his verse in just ten minutes.) The song memorably samples "Are You My Woman (Tell Me So)" by the Chi-Lites, and became an even bigger hit after it appeared in Pepsi ads after its release.
The Cure – Lovesong
The Cure's "Lovesong" is a bit of a surprise in the vaunted group's discography. "It's an open show of emotion. It's not trying to be clever. It's taken me ten years to reach the point where I feel comfortable singing a very straightforward love song," lead singer Robert Smith once said.
Savage Garden – I Knew I Loved You
Savage Garden's 1999 single "I Knew I Loved You" details finding the right person to love. It marked the band's second No.1 on the Billboard Hot 100. The music video featured actress Kirsten Dunst as the love interest.
Carly Rae Jespen – Call Me Maybe
"Call Me Maybe" made Canadian pop star Carly Rae Jepsen a household name. The 2012 song was originally a folk track instead of the upbeat love at first sight pop tune many know today. It continues to rank among the best-selling 21st century singles by a female artist.
Carly Rae Jepsen - Call Me Maybe
Frank Sinatra – The Way You Look Tonight
Originally made for actor Fred Astaire's performance in the 1936 comedy Swing Time, Frank Sinatra covered the song "The Way You Look Tonight" with the Nelson Riddle Orchestra in 1964. Upon its original release, the song won an Academy Award for Best Original Song.
Panic at the Disco – Sarah Smiles
Brendon Urie of Panic at the Disco first wrote this love at first sight song in 2011, "Sarah Smiles" with the hopes of winning over a woman named Sarah. It worked – the couple were married in 2013. "Probably 'Sarah Smiles,' which is about my girlfriend, actually, as sappy as that is. When I met her I wrote this song to try and impress her," Urie once told Spin. "I was infatuated with her. I played it for her and we've been dating ever since. That was a huge step for me, personally. I was able to build up my confidence to write a song and try to woo her. I'm a lucky guy."
The Beatles – I Saw Her Standing There
The opening track from The Beatles' debut album in 1963, "I Saw Her Standing There" was first released as a B-side. It has since gone on to be one of the great love at first sight pop songs ever written. "Here's one example of a bit I pinched from someone: I used the bass riff from 'Talkin' About You' by Chuck Berry in 'I Saw Her Standing There,'" McCartney once told Beat Instrumental. "I played exactly the same notes as he did and it fitted our number perfectly. Even now, when I tell people, I find few of them believe me; therefore, I maintain that a bass riff hasn't got to be original."
Stevie Wonder – Isn't She Lovely
Stevie Wonder's "Isn't She Lovely" appears on his critically-acclaimed 1976 album, Songs in the Key of Life. The song was written by Wonder about the birth of his daughter Aisha Morris, which is why it features the sample of a baby crying. In 2012, however, Wonder adjusted the lyrics for a live performance for Queen Elizabeth II at her Diamond Jubilee.
Carrie Underwood – Look at Me
Carrie Underwood's "Look at Me" is a song about wanting someone to recognize the love you have for them. Produced by Mark Bright, it was released in November 2009 from Underwood's album, Play On. Despite not being an official single, the song continues to stand out. Listen closely and you'll hear country singer-songwriter Vince Gill also providing backing vocals.