Roberta Flack Is 'So Proud' Of Newly-Reissued 'Bustin' Loose' Soundtrack
The album showcases Flack's prodigious talents as a producer, composer, arranger, and collaborator.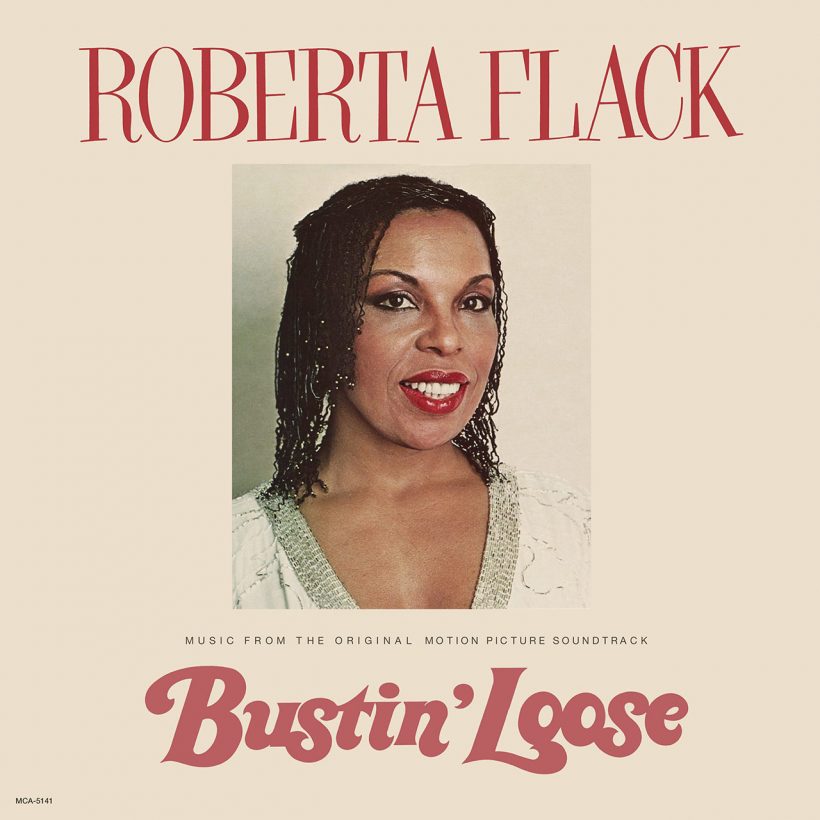 Roberta Flack's rare and long out-of-print soundtrack to the 1981 Richard Pryor movie Bustin' Loose is re-released digitally by Geffen/UMe today (11), the day after the great singer-songwriter's 85th birthday. It showcases Flack's prodigious talents as a producer, composer, arranger, and collaborator.
Six of the nine songs are co-written by Flack, with soundtrack described by the Department of Afro American Research, Arts, and Culture as "electric modern soul." It features star guest vocalists Luther Vandross and Peabo Bryson alongside five numbers sung by Flack herself, and two instrumentals that she co-wrote.
"I loved the story about the kids and how even the most unlikely combination of people and circumstances lead to lives we've never even dreamed of," says the artist, in reply to our questions to mark the soundtrack's reissue. "Richard and Cicely [Tyson, his co-star] were good friends of mine and the prospect of writing, collaborating and creating music for this movie was something I didn't hesitate accepting."
The album was released as Vandross rose to superstardom in his solo career. His connection with Flack went back to his backing vocals on her million-selling 1972 duet album with Donny Hathaway, titled after their names. On Bustin' Loose, Vandross shares vocals with Flack on the opening track "Just When I Needed You," and she then sings his composition "You Stopped Loving Me." Less than two months later, the song appeared on his two-million-selling, R&B chart-topping debut solo album Never Too Much.
Bryson, also a major star of the day, sings his co-write "Ballad for D" on the soundtrack. He also had strong and continuing ties with Flack, leading to their gold-selling duet album of 1983, Born to Love, which featured the million-selling hit ballad "Tonight I Celebrate My Love."
"Peabo loves music," says Roberta. "He uses his voice to tell stories and inspire us. He can sing anything- he could sing the phone book and it would be beautiful. His ability to melodically combine the words with his voice creates magic.
"Like Peabo, Luther also could sing anything that he made his mind up to," she goes on. "He had a level of unparalleled musicianship – everything he sang sounded beautiful. The songs that he wrote, the way he arranged songs and vocal arrangements was pure genius.
"Luther, Marcus and Peabo were all working with me at the time," she remembers. "Each of them contributed such unique talent to the project. Buddy Williams, Georg Wadenius – so many great musicians joined me in the studio. Listening to the tracks again this week, i'm so proud of this project and so grateful that they will be listened to again!"
The Bustin' Loose soundtrack featured many other accomplished contributors, such as two-time Grammy-winning multi-instrumentalist, producer, songwriter, and film composer Marcus Miller on bass; keyboard player Barry Miles, who was Flack's musical director for 15 years; and drummer Buddy Williams, whose resumé included work with Grover Washington, Nat Adderley, Dizzy Gillespie, David Sanborn, the Manhattan Transfer, Hugh Masekela, Vandross and others.
The movie Bustin' Loose was described by the New York Times as "determinedly, aggressively sentimental," and its soundtrack further confirmed Flack's place among the hierarchy of mainstream African American entertainers. Music critic Ann Powers wrote on NPR.org recently: "Flack's presence looms over both R&B and indie 'bedroom' pop as if she were one of the astral beings in Ava DuVernay's version of A Wrinkle In Time."
As she emerged in the 1970s, Flack became the first artist to win the Grammy Award for Record of the Year in consecutive years, for "The First Time Ever I Saw Your Face" in 1973 and "Killing Me Softly With His Song" in 1974. At this end of her remarkable career, she received a Grammy Lifetime Achievement Award in 2020.
'I felt understood'
At that ceremony, an array of notables including Khalid, Lizzo, Ana DuVernay, Demi Lovato, Alicia Keys, Chick Corea, and Ariana Grande visited with Roberta to pay their respects. "It was overwhelming and breathtaking to be there," she recalls. "When I met [those] artists and so many others in person and heard from them that they were inspired by my music, I felt understood."
She has raised awareness and funds for the FeedTheChildren.org movement during the COVID-19 pandemic, a subject about which she speaks with deep feeling. "I tested in early January and was told, 'COVID-19 Positive,'" she says. "However, the vaccines and booster worked and protected me from severe illness or hospitalization. Instead, I was ill with fatigue, fever and slight congestion. I stayed home to rest and recover.
"Today I feel much better. I am at home and isolating until I retest and receive a negative test this week," she continues. "I can testify: vaccines and boosters work. If you are not vaccinated, please do so. They likely saved my life."
Flack has performed and records less in the modern era, but continues to support young talents and musical education through her Roberta Flack Foundation. "Education is where everything starts," she notes. "Music is a language that transcends all differences with connections. Giving kids music education gives them options in life.
"If they can play anything, sing anything, they can express how they feel, connect with others and share their experience through music," says Flack. "Music can help kids to open doors to compose and perform, if they want to pursue it. I am a deep believer in the right of all children to have music in their lives."
Buy or stream the Bustin' Loose soundtrack.