James Bay Partners With Fender To Give Fans Chance To Win Guitar Lessons
Fans can enter the contest by pre-ordering Bay's upcoming third album 'Leap.'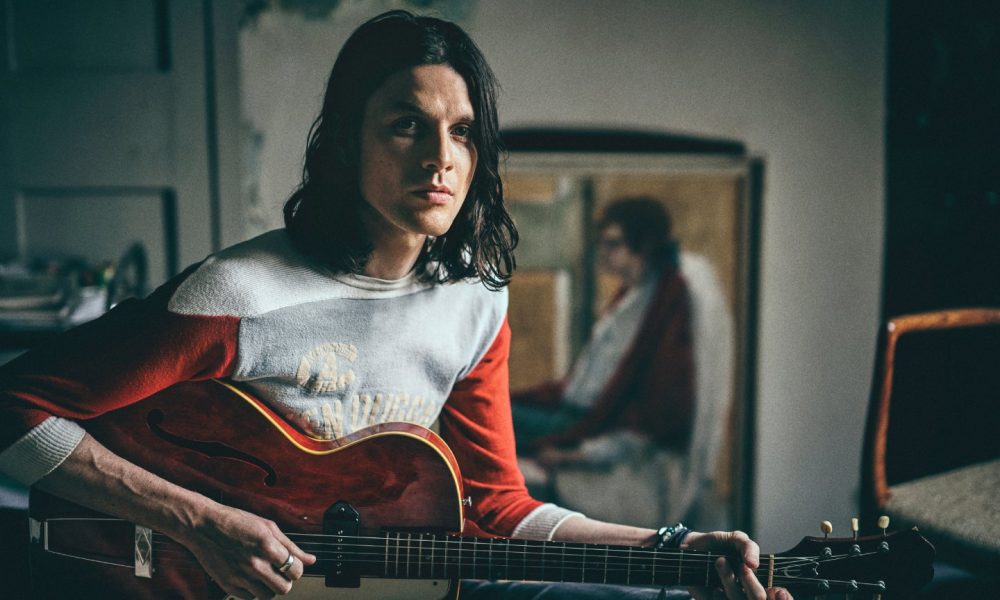 A new partnership between James Bay and Fender will give admirers of the British singer-songwriter the chance to win one of five in-person guitar lessons with him this month.
Fans can enter the contest by pre-ordering Bay's upcoming third album Leap, which is released tomorrow (8) by Mercury/Republic, in any format from his online store. The lessons will take place on July 25 at the Fender Artist Showroom in Covent Garden, London.
Orders will be eligible if they're placed before 4 pm on July 14. Those who have already pre-ordered the album via the star's online store can retrospectively register to enter. The winners will be selected at random and contacted via email the following day, and will also receive 12 months of free access to Fender Play, and a swag bag of Fender merchandise.
James Bay - Save Your Love (Live) | Vevo Studio Performance
"Learning to play the guitar always worked best for me when I had someone there to show me," says Bay. "It's the most fun and most interactive way to learn. I'm excited to get together at Fender and pass on some of my favorite tricks and moves to help someone better their playing too."
In another recent collaboration, Bay worked with Fender, and notably with Master Builder Paul Waller, to create a unique Pink Lemonade Mustang. It features hand-wound P-90 pickups from boutique pickup maker Curtis Novak, and is unique in the vast Fender catalog for its Pink Lemonade logo on the headstock.
Bay recently told guitar.com that he has expanded the boundaries of his songwriting on Leap. "I pushed myself to try to celebrate in the writing, the things and the people in my life that lift me out of the sadness and out of the anxiety and insecurity," he said. "And I think I went on to kind of echo that in the guitar playing. There's a brightness, there's an energy, and I'm proud of it and I hope it resonates for people that hear it."
Pre-order James Bay's Leap.