James Bay Announces Third Studio Album 'Leap,' Shares Hopeful New Single 'One Life'
The album is set for release on July 8 via Republic Records.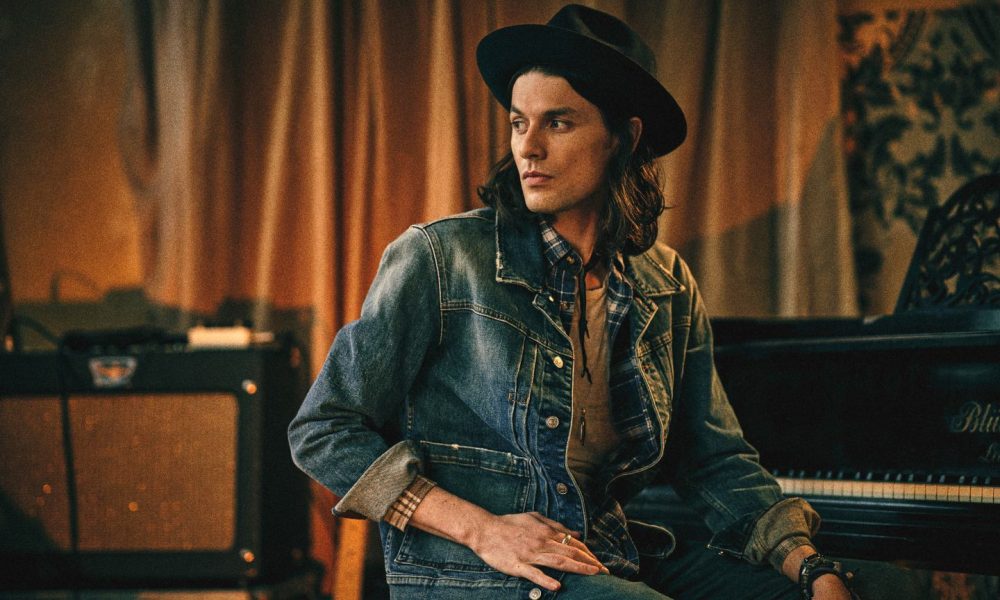 James Bay officially has a third studio album on the way. The singer and songwriter has announced Leap, his first full-length offering in four years, set to arrive on July 8 via Republic Records. News of the album arrives alongside the release of Bay's latest single "One Life," a return to the smooth acoustic roots of his 2014 debut Chaos and the Calm.
Leap emerged as Bay worked to rise from a personal low-point through his writing, having struggled with fear and anxiety in addition to bouts of self-doubt in 2019. He didn't know at the time that he was already halfway through the process of creating a complete record, having released his sophomore record Electric Light only a year prior. But by working through his internal turmoil by putting pen to paper, releasing the feelings he never wanted to share, the artist says he created "some of the most hopeful and uplifting music I have ever made."
In a candid letter to his fans, Bay shared: "I didn't realize I was only halfway through making my third album when I came across John Burroughs' quote "leap and the net will appear." It was in a book about creative rediscovery and those words really sparked something in me. I was reading it because I was lost, feeling worthless. By 2020 I'd written a new batch of sad songs. I recorded them and thought the record was done. Then suddenly the world shut down and I couldn't tour my new music. All I could do was stay home and write more. That's when the album really started to take shape. It turns out there is light to be found even in the darkest moments."
James Bay - One Life (Official Lyric Video)
Rather than fighting his sadness, Bay learned to embrace it. He began teasing out his third studio album with the previously released single "Give Me A Reason." Searching for meaning, the singer untangled himself from the spiral that negative thoughts often carry with them.
"I began to recognize what lifts me up when things get tough. Suddenly I was pushing the boundaries of my writing in ways I never had before," he says. "I looked around at the people in my life that love and care about me the most and for the first time ever, I found a way to write from that emotion. I've always been afraid to go to those places, be that vulnerable; to say I love you, I need you and thank you in my writing."
He adds: "It was so freeing to celebrate those people in my life that I love the most, that hold me up when I really need it. They're the ones who give me the courage to go for it, to dare. When I can't see the net, they give me the courage to leap."