Jamie Cullum's 2003 Breakthrough Album 'Twentysomething' For Vinyl Debut
The new edition will arrive on the exact 20th anniversary of the record's original appearance.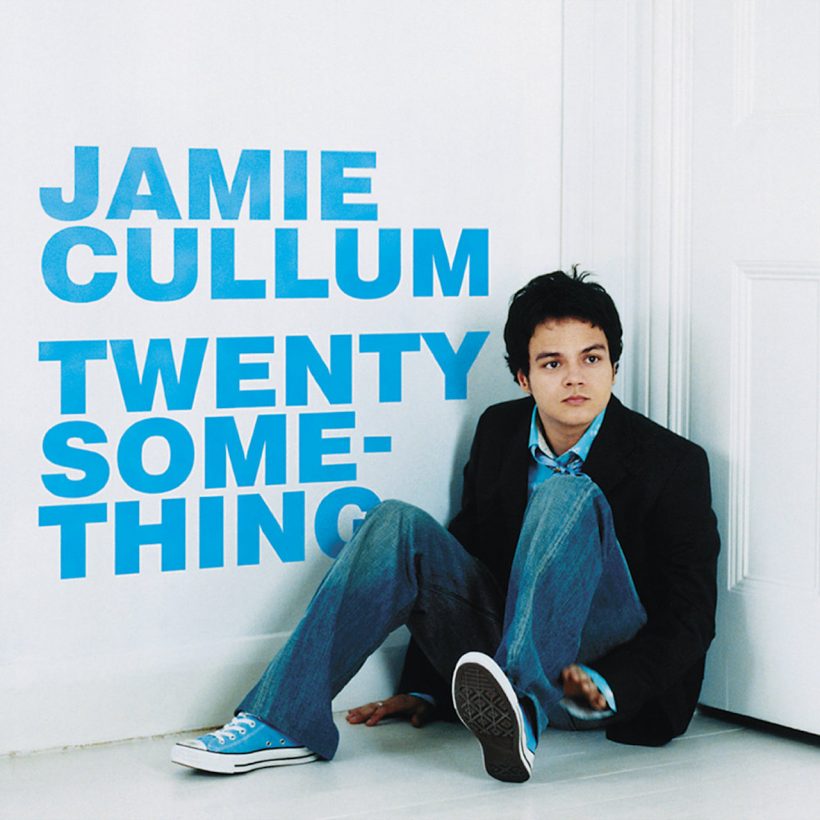 Jamie Cullum's multi-million selling 2003 album Twentysomething will be available on vinyl for the first time on October 20 via Decca and Universal Music. The new edition will arrive on the exact 20th anniversary of the record's original appearance.
The new format features the original album across three sides with a selection of non-album tracks, and session recordings on the fourth, plus the bonus inclusion of "Everlasting Love," Cullum's jazzy rendition of the song that was a US hit for Robert Knight and a UK No.1 for Love Affair. His remake was on recorded for the Bridget Jones: The Edge of Reason film soundtrack. Territories with a D2C offering will also offer a limited edition blue vinyl edition of the album.
Twentysomething reached No.3 on the UK album chart, on which it spent almost a year in the Top 75. It climbed to No. 83 on the US Billboard 200, was a No.1 on the UK's jazz & bliues chart, Official Jazz & Blues Album Chart and No.3 on Billboard's Top Jazz Albums chart. It subsequently climbed to worldwide sales of more than three million copies, of which more than one million were in the UK, with triple platinum certification. It became the UK's fastest-selling jazz album in chart history, and its 2003 sales made Cullum the UK's highest-selling jazz artist in history.
What A Difference A Day Made
The pan-European achievements of Twentysomething brought it an IFPI Platinum Sales Award for one million sales in 2004. Further afield, in Australia and New Zealand, it included two of Cullum's most-streamed tracks, "What A Difference a Day Makes" (14.7m streams in 2022) and "These Are The Days" (8.8m streams in 2022).
Reviewers lined up to praise the album on its first release, with the revered jazz critic John Fordham writing in The Guardian: "Cullum's virtues are a remarkable relaxation (which makes music-making, even in a sophisticated studio recording, sound like fun to him), a youthful bounce that makes his work engagingly airy and light, and a hipness of timing that marks him out from many of his competitors."
Twenty years on, Cullum's career album sales have climbed to more than 10 million, and he continues to burnish his parallel career as a broadcaster, notably with his weekly jazz show on BBC Radio 2.
Pre-order the vinyl edition of Twentysomething, which is released on October 20.
The full tracklist is:
LP1 – Side A
01. What A Difference A Day Made
02. These Are The Days
03. Singin' In The Rain
04. Twentysomething
05. But For Now
LP1 – Side B
01. Old Devil Moon
02. Could Have Danced All Night
03. Blame It On My Youth
04. I Get A Kick Out Of You
05. All At Sea
LP2 – Side C
01. Wind Cries Mary
02. Lover, You Should Have Come Over
03. It's About Time
04. Next Year, Baby
LP2 – Side D
01. Everlasting Love (Single Version)
02. I Get The Sweetest Feeling (Single Version)
03. Frontin' (Live at the BBC, 2004)
04. Can't We Be Friends
05. High And Dry (US Version)