Singer And Actor Jane Birkin Dies At 76
The artist and Serge Gainsbourg were creative and romantic partners.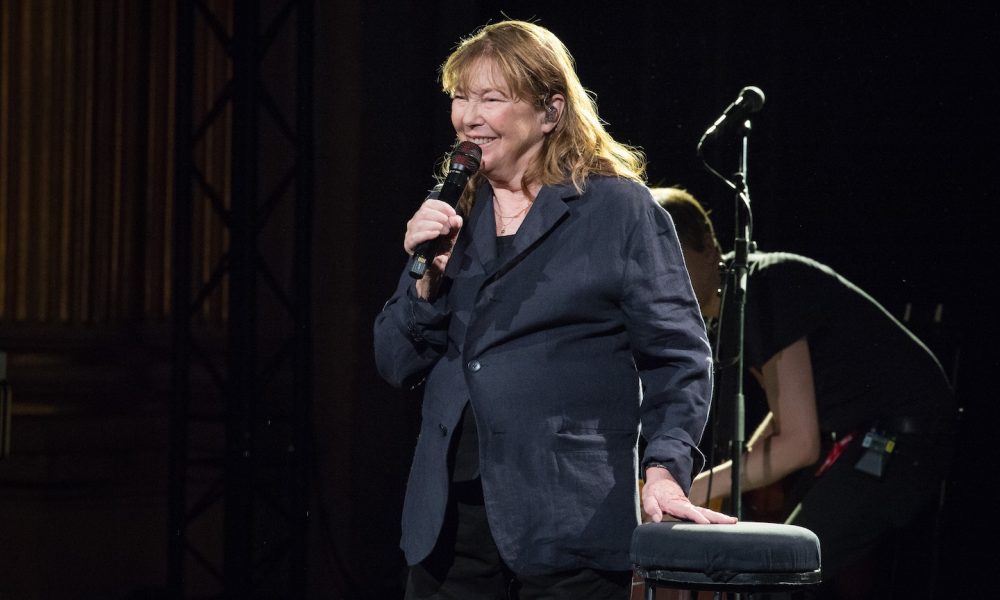 Singer, actor, and cultural icon Jane Birkin has died at the age of 76, the French culture ministry has announced. She was found dead at her home in Paris, French media reported.
Birkin was born in London in 1946 to an actor mother and a naval officer father. At 17, she married the James Bond composer John Barry but the marriage lasted only three years.
Her first big break came when she starred in the 1966 classic Michelangelo Antonioni film Blow-Up. Two years later, she starred in Slogan alongside the iconic French singer Serge Gainsbourg. This was the beginning of their famed relationship as both lovers and musical collaborators.
In an interview with The Washington Post, Birkin recalled auditioning for the film, which was the first time she met Gainsbourg. "'What did [Serge] see coming down the staircase? Me in a baby dress with a stupid fringe and an English accent, who couldn't speak a word of French,' Birkin says, laughing. 'There was a scene in the screen test about a separation, where I cried buckets. Serge thought it was really revolting to mix my separation with John Barry into the screen test. He had no time for that, but I noticed that he didn't say that he didn't want me in the film, which he could have done because he was the star.'"
Within a year of meeting, the pair were inseparable media darlings, fast becoming generational icons. Gainsbourg had Birkin re-record "Je T'Aime…," taking perverse delight in placing the song just out of her range, so that, in stretching to reach the notes, her voice sounded child-like, almost boyish, even.
"He and I became the most famous of couples in that strange way because of Je t'aime and…he went on being my friend until the day he died. Who could ask for more?" Birkin told CNN in 2006, according to The Guardian.
Regarding Gainsbourg's skill, Birkin explained his charm in the aforementioned Washington Post story. "It wasn't a hit, but it was always marvelous," Birkin says. "Serge was always 20 years ahead of his time. He redeveloped the French language using English words as cunning as cold water. It was just an extraordinarily modern way of writing, and even as he got older, he intuitively understood how to be in step with the younger generations."
Outside of her collaborations with Gainsbourg, Birkin was a celebrated solo musician, too. Some of her most acclaimed releases came in the 2000s, including 2006's Fictions, 2017's Birkin/Gainsbourg: Le Symphonique, and 2020's Oh! Pardon tu dormais… Writer Jeff Weiss describes the latter album in his Washington Post story, writing, "Inspired by a play that Birkin wrote in the early 1990s, the orchestral compositions assumed a natural gravity toward the anxieties of love and death, the lingering specters of her former paramour, Serge Gainsbourg, and the tragic loss of her daughter, the photographer Kate Barry, who fell from her fourth-story Paris apartment in 2013…These are exquisite seances in line with the sonic traditions she pioneered a ­half-century ago, but suffused with the darkly tinted wisdom of a life entering its winter."