Janet Jackson Shares Release Date And Full-Length Trailer For 'Janet' Doc
The upcoming film is a deep dive into Janet's life and work.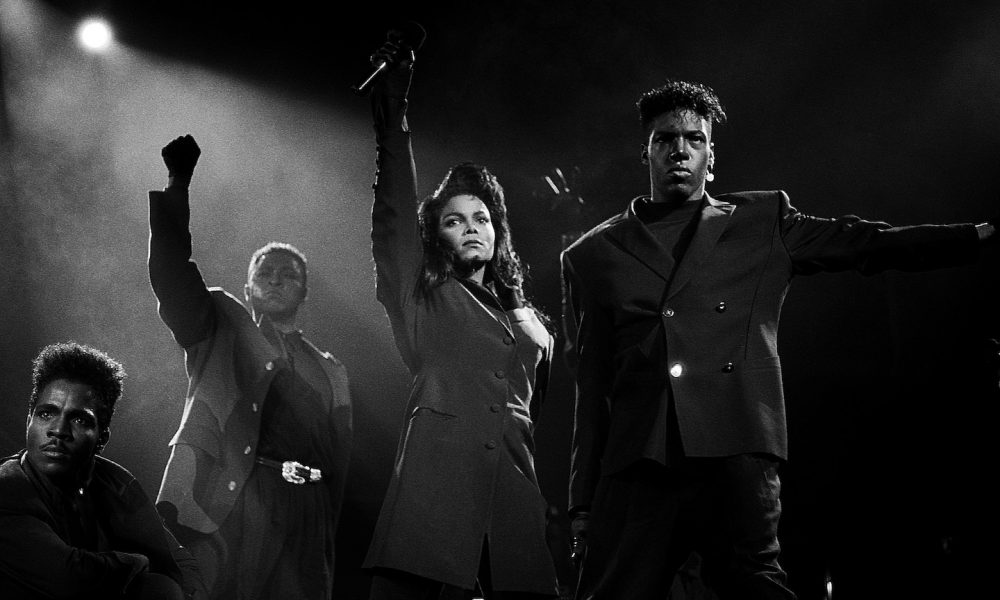 Janet Jackson has given her fans something to chew on by posting a full-length trailer for her upcoming TV documentary Janet and revealing its release date to be January 28.
Back in September the world was given a quick but tantalizing glimpse at the film, a project five years in the making that's basically Jackson finally telling her own story.
But the new trailer gives us significantly more details about the meat of the movie. For one thing, there's clearly an all-star cast of interviewees. We see shots of everybody from Mariah Carey to Samuel L. Jackson sharing their observations about the singer's life and career.
We can also expect a deep dive into Jackson's childhood, as indicated by early family footage and Janet making such statements as "there were times when I just didn't understand where I actually fit in." Her father Joe looms notoriously large in that department, and we hear her describing him as "very strict," adding, "He was in charge of my life, my career."
Naturally Janet's brothers are an important part of the story, and there's a sound bite where she's asked to identify the ones she felt the closest to (we've got to save some surprises for you, so we'll let you check out the trailer yourself to hear her answer).
There's no denying the impact Michael had on her life, of course, and in addition to her statement, "there's a great deal of scrutiny that comes with having that last name," we hear Janet describe herself as "guilty by association" when it comes to the allegations that were brought against her brother.
But while the documentary, which features never-before-seen footage both onstage and off, doesn't seem to shy away from the tough stuff, it obviously takes a long look at what's most important about Janet's life: the music that brings joy to millions. The trailer ends on a smile, with Samuel L. Jackson beaming broadly as he grooves to a Janet tune on his phone, proclaiming it "The best song in the club."