Jeff Goldblum Details New Album, 'I Shouldn't Be Telling You This'
The new record also features guest slots from Anna Calvi, Fiona Apple, Inara George and more.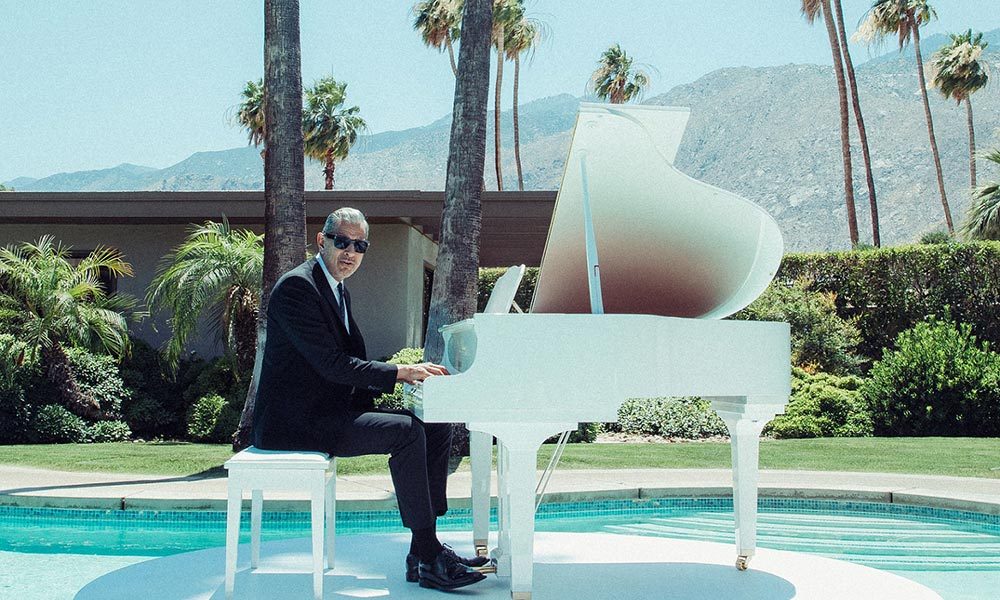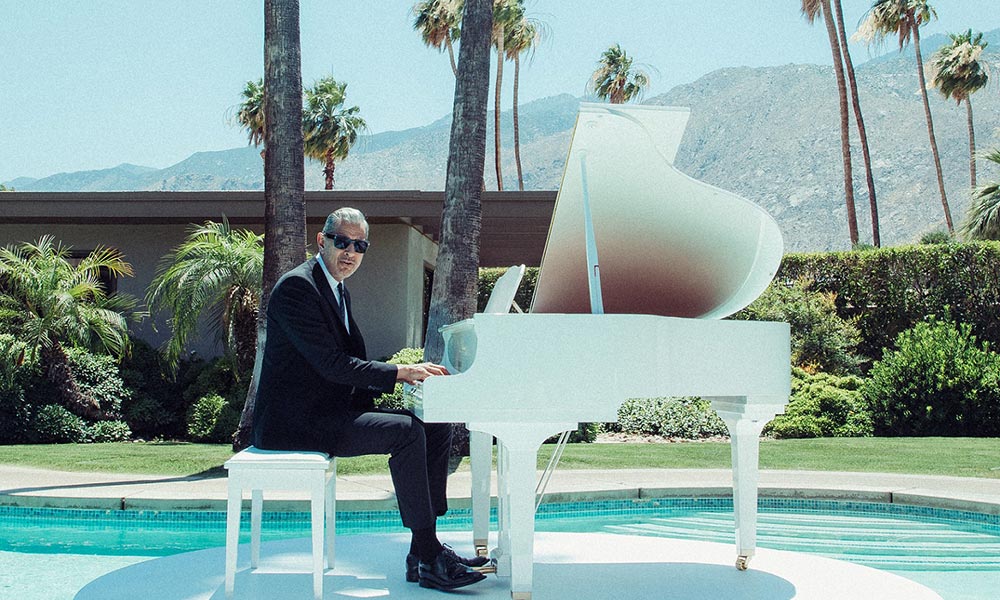 After his live set being hailed as one of Glastonbury 2019's most iconic moments this summer, at which he announced from the stage that a brand new record was in the works, Jeff Goldblum has revealed the details of an album which will make the listener smile even more than his first one. If that is possible. With his long-time band The Mildred Snitzer Orchestra, the enticingly-titled album I Shouldn't Be Telling You This will be released globally on 1 November on Decca Records and features an impressive array of surprising duet guests.
With last year's debut – which was met with glowing reviews and landed the Hollywood icon a No.1 jazz album in both the UK and US – Goldblum was described in The Times as performing an important service by "reminding us that jazz should be allowed to be fun". With playing that is "as loose and improvisational as his acting" (Daily Telegraph) Goldblum yet again brings his on-screen charisma and eccentricities to the piano, with a style that is totally unique.
And this time, we are treated not only to his piano-playing skills but to his incredibly distinctive voice, as the man himself takes centre stage to sing 'Little Man, You've Had A Busy Day'. First released on Decca in 1934, it is here particularly poignant coming from the father of two young Goldblum sons.
But before his closing lullaby, Goldblum has assembled an extraordinary gang of vocalists from all walks of musical life, some of whom reveal their jazz voices for the very first time on 'I Shouldn't Be Telling You This'. Following the triumphant Glastonbury performance, acclaimed singer-songwriter Sharon Van Etten stars on the first single, Irving Berlin's classic number 'Let's Face The Music And Dance', which you can hear below. Also joining Goldblum is Brit Award and Mercury Prize nominee Anna Calvi, for a mash-up of Wes Montgomery's 'Four on Six' and Marianne Faithful's 'Broken English'.
The 1954 Frank Sinatra hit 'Don't Worry 'Bout Me' features Grammy Award-winning Fiona Apple, Sonny & Cher favourite 'The Beat Goes On' is sung by American singer-songwriter Inara George, and the 1939 hit 'If I Knew Then' is recorded here with one of LA's most in demand jazz singers, Gina Saputo. There are also two more very special, chart-topping star guests to be announced in due course. In between the variety of world-class vocalists, instrumental tracks such as Herbie Hancock's 'Driftin'' and Lalo Schifrin's 'The Cat' show off the band's dazzling jazz licks.
Vice President of Decca Records, Tom Lewis, says "Jeff Goldblum is the Pied Piper of Jazz. He has lured an incredible array of indie, soul and pop kids away from their existing musical homes and led them towards his magical world of jazz. The album is full of sass, cool, swing and vim. We're so lucky to have Jeff Goldblum in our musical lives."
The album cover image was shot at Frank Sinatra's house and shows Goldblum playing the white baby-grand on a floating stage in the middle of the piano shaped swimming pool.
Recorded in the heart of Hollywood, at Henson Recording Studios (home to records from Herb Alpert, John Lennon, The Carpenters, Joni Mitchell and Carole King), with 'I Shouldn't Be Telling You This' Jeff Goldblum and The Mildred Snitzer Orchestra again deliver the feel and the swing like no one else.
Listen to the Best of Jeff Goldblum on Apple Music and Spotify.
Format:
UK English