Joe Walsh Extends Fifth Annual VetsAid Stream Through New Year's Day
Walsh will extend the streaming of 'The Basement Show,' the fifth annual VetsAid music festival, until New Year's Day.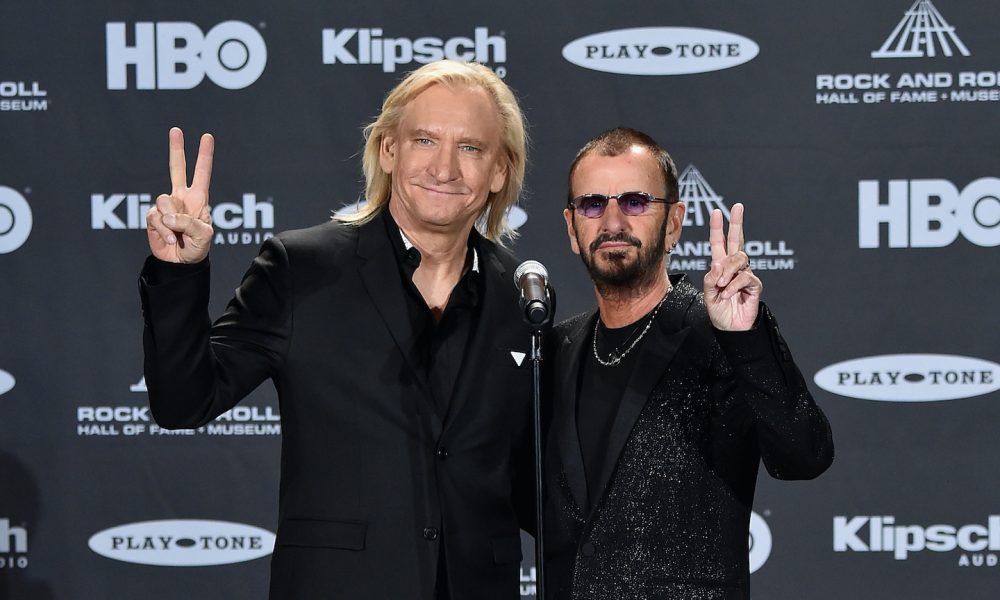 Multi-Grammy-winning musician Joe Walsh has announced that he will extend the streaming of The Basement Show, the fifth annual VetsAid music festival, until New Year's Day. He has also confirmed that he will be doing a "watch along" on December 27 and will be live in the chat room from 5 pm PST/8 pm EST. 
"I'd like to give a big thank you to everyone who has filmed our fifth annual VetsAid show!" said Walsh. "With many holiday plans being altered, adjusted or canceled due to the pandemic, many fans have asked us to extend the viewing period so their families can enjoy the show over the holidays so let's keep the party going and raise money for our veterans! From my family to yours, I wish everyone a Happy Holiday season and a brighter New Years!"
As the title suggests, Walsh hosted The Basement Show from his basement studio, during which he also gave several performances and welcomed special guests, including Ringo Starr. He also gave fans a tour of the studio and of part of his guitar collection and invited them to ask him questions, which were moderated by his VetsAid co-founders, wife Marjorie Walsh, and stepson Christian Quilici.
The stream also included never-before-seen footage from the first four iterations of VetsAid, and from a recent visit Joe made to the U.S. Vets Long Beach facility. There, he met varying generations of veterans who shared their stories of their transition out of homelessness, their thoughts on the current nationwide homelessness crisis, and messages of hope. 
VetsAid is a ticketed event with livestream passes and merch bundles available now for $15, with all proceeds going to support veterans.
This is the second year in which VetsAid has taken place online due to the COVID-19 pandemic. In normal times, the event typically takes place in cities with high populations of veterans. To date, VetsAid has raised $1.8 million dollars for organizations supporting veterans and their families.