Former Slipknot Drummer Joey Jordison Dies At 46
'To those that knew Joey, understood his quick wit, his gentle personality, giant heart, and his love for all things family and music.'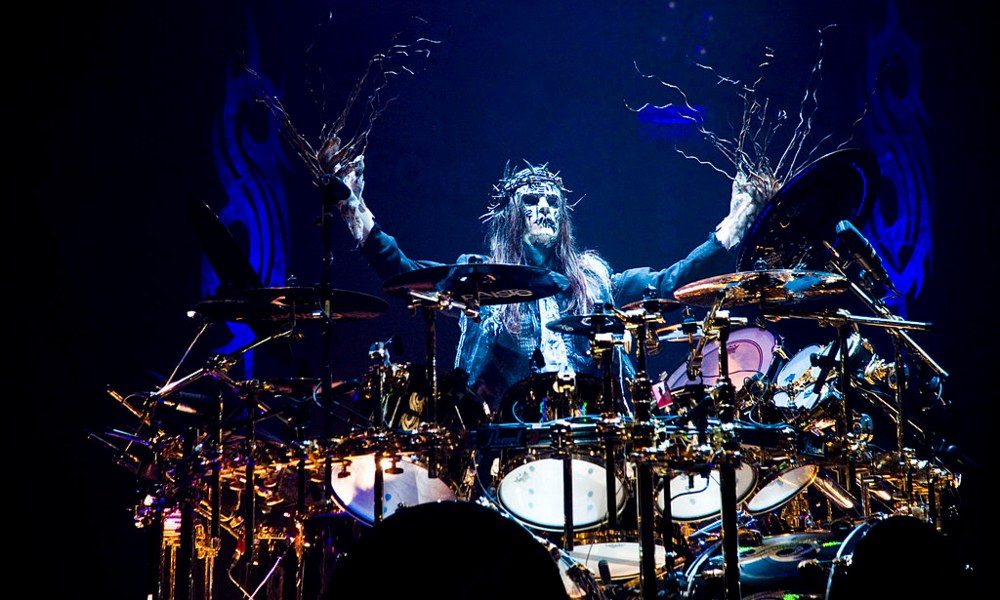 Former Slipknot drummer Joey Jordison, one of the founding members of the hard rock band, has died at age 46, his family announced Tuesday (July 27).
"We are heartbroken to share the news that Joey Jordison, prolific drummer, musician, and artist passed away peacefully in his sleep on July 26th, 2021," a statement from Jordison's family to Billboard reads.
"Joey's death has left us with empty hearts and feelings of indescribable sorrow. To those that knew Joey, understood his quick wit, his gentle personality, giant heart, and his love for all things family and music.
"The family of Joey have asked that friends, fans, and media understandably respect our need for privacy and peace at this incredibly difficult time," the statement adds. "The family will hold a private funeral service and asks the media and public to respect their wishes."
Jordison formed Slipknot in his native Iowa in 1995 along with percussionist Shawn Crahan and bassist Paul Gray. Slipknot announced in December 2013 that Jordison and the band were "parting ways" after nearly two decades together.
A year before the dissolution, Jordison was diagnosed with the often-permanent neurological affliction Acute Transverse Myelitis. He spent three months in the hospital and underwent intensive physical rehabilitation and training to not only achieve a full recovery, but to reach a new level of proficiency with his instrument. After emerging from this battle and returning to the stage for a string of festival appearances, Slipknot parted ways with him.
SLIPKNOT - The Blister Exists (Official Music Video)
After Jordison left the group, he formed VIMIC, the acclaimed heavy rock band. The crew signed a global deal with Universal Music Enterprises (UMe) and T-Boy Records, UMe's label partnership with veteran rock manager Andy Gould.
Finding a new strength with support from close friends and family, Jordison resolved to get back to doing what he does best. Enter VIMIC, which comprised of Jordison (drums), Kalen Chase (vocals), Jed Simon (guitar), Kyle Konkiel (bass), Matt Tarach (keyboards), and Steve Marshall (guitar).
VIMIC's T-Boy/UMe label mate and Megadeth founder Dave Mustaine joined forces with the band for their debut album, Open Your Omen, lending his multi-Platinum ear and expertise to help with the album's mixing and mastering processes.
"The riffs, lyrics, and drums of Open Your Omen will tell you a lot," Joey Jordison commented upon its announcement.
"We started this record when I was coming out of the Acute Transverse Myelitis condition. It's literally what saved me and helped me get back to where I'm healthier than ever. These guys and this album pushed me to not only relearn how to walk, but how to play the drums again. Open Your Omen is the rebirth of the rest of my life."