Moody Blues' John Lodge To Play Rare London Show On '10,000 Light Years' Tour
After five more US concerts , Lodge will be back in his home country for dates in Milton Keynes and London in April 2019.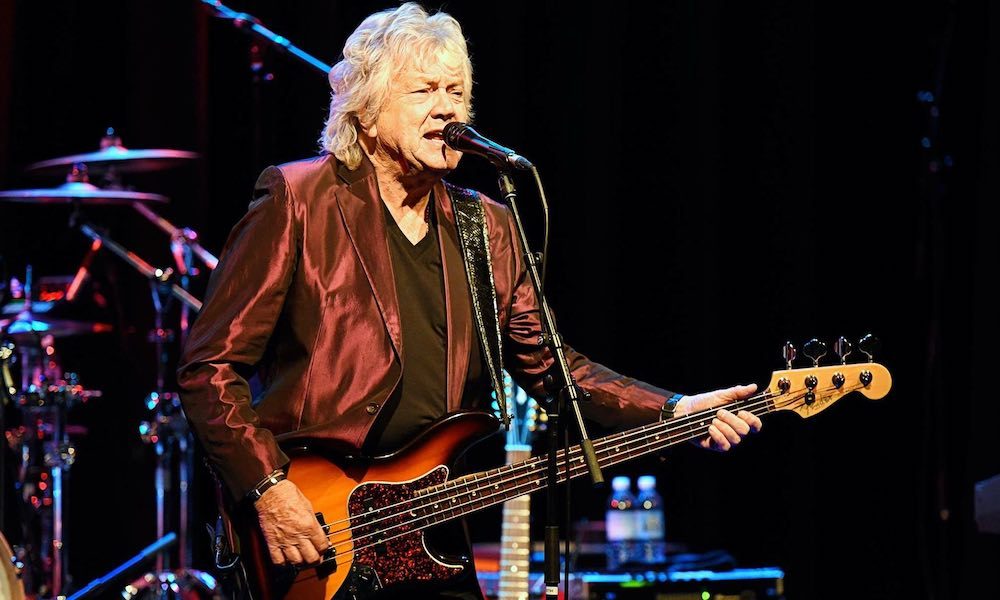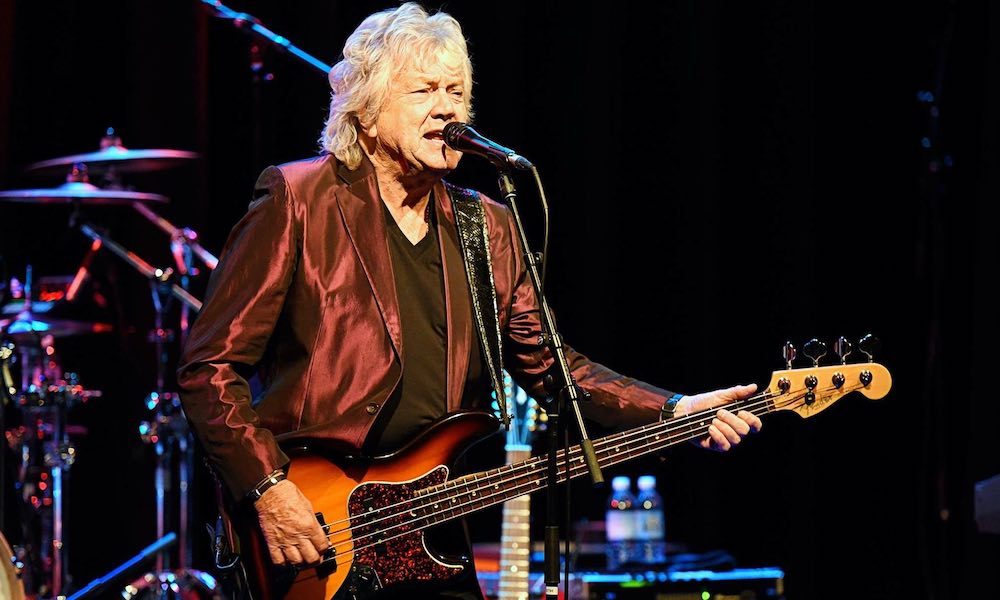 The Moody Blues' joint frontman John Lodge has built a rare London appearance into his upcoming 10,000 Light Years Tour, which resumes on 10 February. The dates are part of Lodge's continuing support of his most recent studio album of the same name, released in May 2015, and 2017's Live In Birmingham release. He played some North American solo dates last October.
After five shows in the US, Lodge will be back in his home country for dates at the Stables in Milton Keynes on 12 April, then at Cadogan Hall in London on the 13th. He'll be playing material from the 10,000 Light Years album and other solo work, along with favourites that he wrote for, and recorded with, the Moody Blues, such as 'I'm Just a Singer (in a Rock and Roll Band)' 'Gemini Dream,' 'Ride My Seesaw,' 'Isn't Life Strange' and 'Steppin' in a Slide Zone.'
The set will also include the Days Of Future Passed highlights 'Peak Hour' and 'Evening Time' and, for the first time, 'Candle of Life,' from the group's 1969 album To Our Children's Children's Children. Also included will be 'Saved By The Music,' from Lodge's Blue Jays collaboration with his bandmate Justin Hayward, and "Legend Of A Mind,' dedicated to their late Moodies colleague Ray Thomas.
John Lodge USA Tour Promo Reel
Lodge's 10,000 Light Years Band for the shows features longtime collaborator  Alan Hewitt as music director and keyboard player; Billy Ashbaugh on drums, from the Moody Blues' touring band; Duffy King on guitars and  Jason Charboneau (cello).
"'Music is my life and I can't wait to get on the road with my 10,000 Light Years Band," said Lodge when the autumn 2018 dates were announced. "The venues are smaller and more intimate, but I love live concerts. 'Have bass will travel,' that's the gypsy in me. I'll always be a 'Moody Blue,' but I love getting the chance to perform songs that I have never performed before, and of course classic Moody Blue songs. The fans and I have travelled this road a long time and I also hope new fans will discover and explore along with us."
Explore our Moody Blues Artist Page.
Format:
UK English