Jon Batiste Recruits J.I.D, Cat Burns, NewJeans, And Camilo For 'Be Who You Are'
The track was made in collaboration with Coke Studio.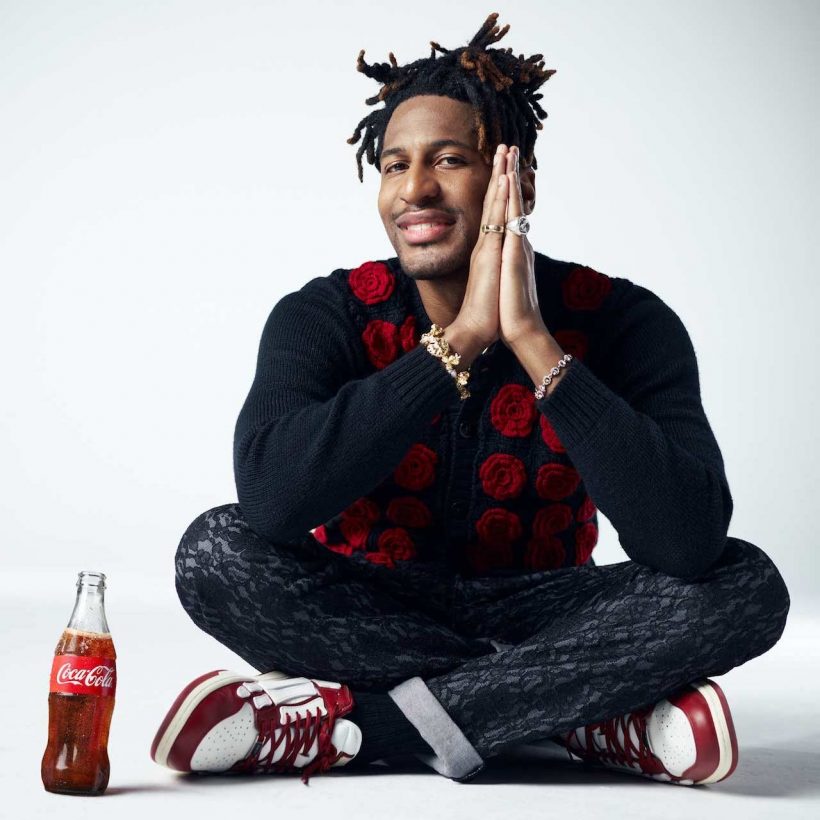 Grammy-winning icon Jon Batiste celebrates the power of borderless collaboration and human connection on "Be Who You Are (Real Magic)," which features global superstars Camilo, J.I.D, NewJeans, and Cat Burns. The Batiste-penned track was created in collaboration with Coke Studio.
The smooth, pop and R&B-inspired cut features Batiste on the chorus, uplifting listeners as he sings, "I know it's lonely when/ Saying something they ain't heard/ Don't/ Want to share a mumbling word/ But / Just follow me and we will learn/ That you can only be who you are." Check out the sure-to-be summer anthem below.
Be Who You Are (Music Video) | Coke Studio | Jon Batiste, J.I.D, NewJeans, Cat Burns, Camilo
In the visual, Jon Batiste walks into a recording store, shocking the clerk who's reading a magazine with him on the cover. After a drop of Coca-Cola spills onto a vinyl record Batiste has queued up, the song begins to play while the entire record store gets animated and comes to life.
"Be Who You Are (Real Magic)" is a celebration of the power of staying true to yourself. It reflects on the idea that 'Real Magic' occurs when people are true to their authentic selves and accepting of each others' differences.
The song finds Batiste collaborating with the K-pop breakout group NewJeans, pushing the boundaries of K-Pop; Latin Grammy-Award winning pop artist from Colombia, Camilo; British, chart-topping singer and BRIT Award and Ivor Novello-nominated, chart-topping singer-songwriter Cat Burns, and Atlanta-born eclectic rapper J.I.D.
Jon Batiste said, "I am proud to partner with Coke to share a message of encouragement and humanity with the world through my music. The Coke Studio platform does great at harnessing their global reach to bring artists of different cultures together in celebration of our cultural differences and the ultimate oneness of us all. This is such a non-traditional, innovative approach we've taken, and it felt very organic for me to just do my World Music Radio thing.
"When I wrote 'Be Who You Are (Real Magic)' I was inspired to create an anthem that captures the Real Magic that happens when we come together as our authentic selves. The anthem features new friends of mine from all around the world, these phenomenally special artists NewJeans, Camilo, J.I.D and Cat Burns. We really had a lot of fun, and I hope people everywhere feel the vibe."