NewJeans Breaks Guinness World Record Previously Held By BTS' Jungkook and BLACKPINK's Lisa
The fast-rising K-pop girl group has added another huge achievement to its feats so far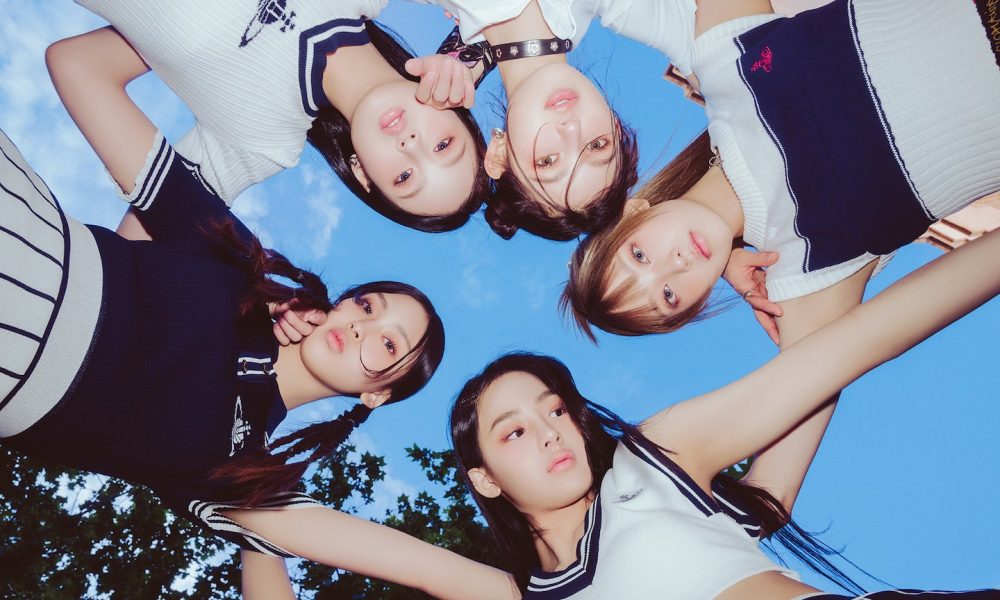 NewJeans has broken a Guinness World Record that was previously held by BTS' Jungkook and BLACKPINK's Lisa.
The girl group – the first act to debut on HYBE imprint ADOR – has now become the fastest K-pop act to reach 1 billion streams on Spotify. The achievement encompasses all artists in the industry, whether solo male, solo female, or group, seeing the five-piece break records previously held by BTS' Jungkook and BLACKPINK's Lisa.
Jungkook was the last artist to hold the record, taking 409 days to reach 1 billion streams on the platform and achieving the feat on March 27, 2023. Lisa set the bar before him, hitting the milestone within 411 days on October 26, 2022.
Conversely, it took NewJeans just 219 days to reach the huge figure, hitting it on May 8, 2023. Currently, the group only has six songs available on Spotify – its four-track debut EP NewJeans, released last year, and the recent singles "Ditto" and "OMG."
As of May 4, "Ditto" is the group's most-streamed track on Spotify with 313.2 million streams, closely followed by "OMG" with 312.4 million streams. Both tracks entered the Billboard Hot 100, with "OMG" charting for six consecutive weeks.
NewJeans released its latest single, "Zero" – a collaboration with Coca-Cola – on April 3, 2023. The track reached 18.07 million streams on Spotify on May 4.
After debuting last July, the five-piece will spend summer 2023 cementing its place as one of the most promising acts in the global music scene with a series of live performances. In June, it will appear at HYBE's own WeverseCon in Seoul, while in August, it will appear at Lollapalooza in Chicago. The performance at the latter will make NewJeans the first female K-pop act to play at the festival and follows HYBE label mates Tomorrow X Together becoming the first K-pop act overall to perform at the event last year.
View NewJeans' Guinness World Record on the official website.