Tomorrow X Together Announces Details Of Its Second Japanese Album, 'Sweet'
The K-pop boyband is currently finishing up its latest tour of Japan as part of its 'Act: Sweet Mirage' dates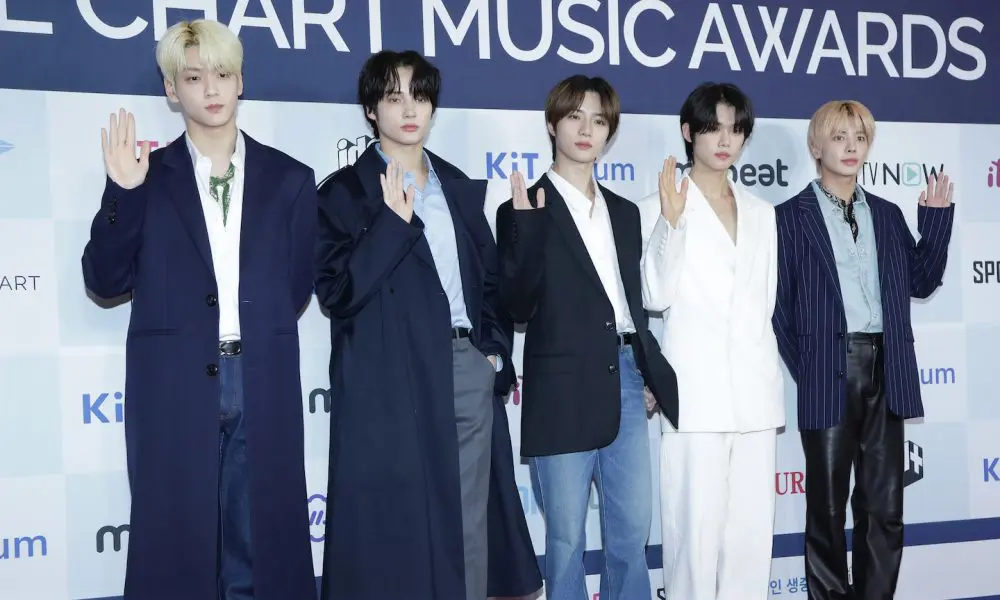 Tomorrow X Together is readying a new Japanese album, Sweet, which has been announced today (April 28).
The record will form the K-pop boyband's second full-length studio album in the language, following 2021's Still Dreaming.
Sweet will be released on August 4, 2023, and will feature a total of 12 songs. Among them will be Japanese versions of some of the group's Korean originals, including The Name Chapter: Temptation's lead single "Sugar Rush Ride," 2022's "Good Boy Gone Bad," and 2021's "0X1=LOVESONG (I Know I Love You)" and "MOA Diary."
The new album will also boast several original Japanese tracks, including "Ring," "Ito," "Hitori no Yoru," and one previously unreleased new song.
Sweet will be released in three different formats – Limited Edition A CD and photobook, Limited Edition B CD and DVD – which will feature a music video for "Sugar Rush Ride (Japanese version)," a Making Of video, and a Making of Jacket Photo clip – and a Standard Edition CD. The first pressing of the latter will come with one of five randomly selected selfie photo cards.
Currently, Tomorrow X Together is preparing to wrap up its latest Japanese tour, which comes as part of its Act: Sweet Mirage world tour. The group has already performed in Osaka, Saitama, and Kanagawa on the run and will close it out with two shows at Aichi's Port Messe Nagoya First Exhibition Hall on April 29 and 30.
Following those concerts, the boyband will then head to the States to kick off its latest US tour, which will wrap up in Los Angeles on May 27 and 28 with Tomorrow X Together's first stadium shows. It will headline the BMO Stadium for a pair of concerts, following a series of arena stops.
In March, Tomorrow X Together celebrated the fourth anniversary of its debut. To mark the occasion, and as part of a series of treats for fans, it shared a new version of its The Name Chapter: Temptation track "Happy Fools." The updated version featured a new rap verse from member Yeonjun.