Tomorrow X Together Previews Songs From 'The Name Chapter: TEMPTATION'
'The Name Chapter: TEMPTATION' is out January 27.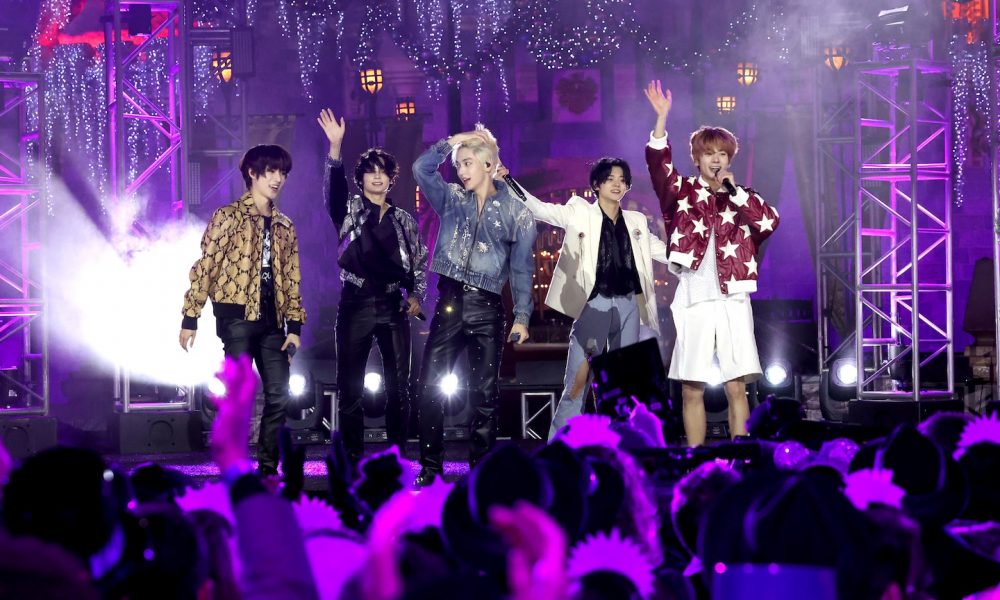 Tomorrow X Together has shared previews of the songs from its forthcoming mini-album The Name Chapter: TEMPTATION.
Shop the best of Tomorrow X Together's discography.
After revealing the tracklist for the mini-album last week, TXT has offered a preview video that features snippets of all the songs on the project.
TXT (투모로우바이투게더) The Name Chapter: TEMPTATION Preview
In December, the band shared an ambitious trailer for the new record, which followed the five members through a series of dreamlike scenes, starting with the band's members dancing among the clouds before introducing a demonic entity.
"I'll teach you how to jump on the wind's back. You might be flying about with me some funny things to the stars," reads a voiceover, referencing the famous passage from Peter Pan. The Name Chapter follows the group's previous Chapter installments, The Dream Chapter and The Chaos Chapter.
Last week, the band announced details of its 2023 world tour, ACT: Sweet Mirage, with dates confirmed in the US and Asia. The run of dates follows the band's first world tour, ACT: Lovesick, which took place last year. The new tour will kick off in Tomorrow X Together's hometown of Seoul, with two dates in the city in March. From there, it will travel across Asia, with multiple stops in Japan, before heading to the US.
Further details about venues and ticketing information has yet to be released. The tour poster also states, "More to come," suggesting that further cities could be added to the itinerary. As well as completing its first world tour last year, the K-pop boyband also made history at Lollapalooza 2022, becoming the first K-pop act to perform at the Chicago festival.
Earlier this year, the group's minisode 2: Thursday's Child landed at No.4 on the Billboard 200 Albums chart and No.1 on Billboard's Top Album Sales chart.
Listen to the best of Tomorrow X Together on Apple Music and Spotify.