Jon Batiste Recruits Tori Kelly For Soulful New Track, 'Sing'
'WE ARE: THE DELUXE EDITION' is out October 15.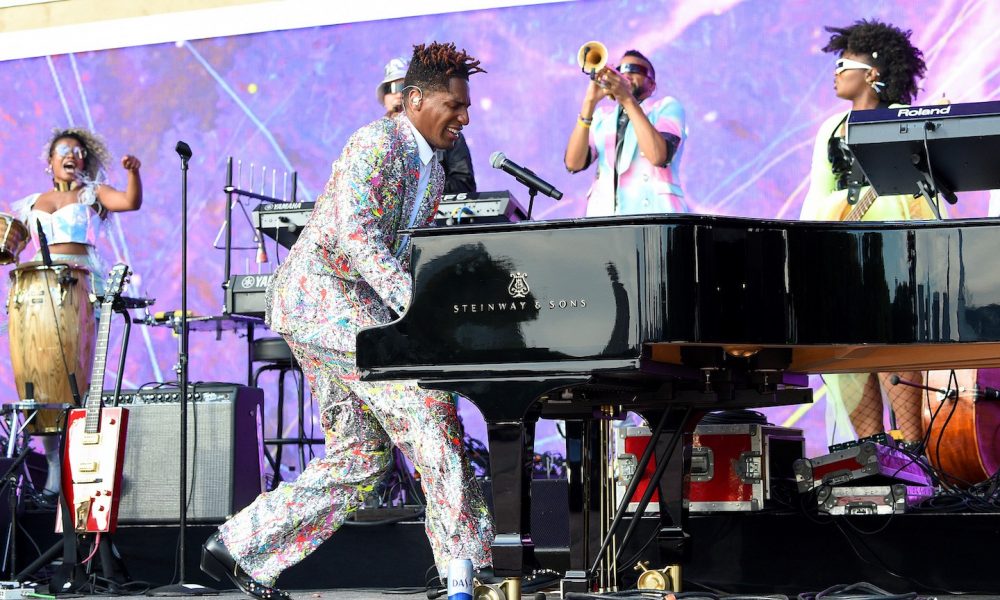 Academy Award, BAFTA, and Golden Globe winning artist and activist Jon Batiste has shared "SING" featuring multi-GRAMMY award winner Tori Kelly.
The uplifting and soulful track is from his upcoming release WE ARE: THE DELUXE EDITION (October 15 on Verve Records). The set is bolstered by six new tracks and features from Tori Kelly, BJ The Chicago Kid, Abi Bernadoth, Big Chief Romeo, and Big Freedia.
On WE ARE, released earlier this year, Batiste presented a captivating musical experience to the world rooted in catharsis, joy, freedom, contemplation, and sensuality. It's a love letter to his southern roots and the heritage of Black Music with guest appearances by Mavis Staples, Quincy Jones, Zadie Smith, PJ Morton, Trombone Shorty, St Augustine Marching 100, his father Michael Batiste, grandfather David Gauthier, and many more.
Now, Batiste continues the celebration by bringing a new cohort of guests into the fold, including singer Tori Kelly, who joins Batiste on the inspirational ballad "SING," and BJ The Chicago Kid who joins Jon on the D'Angelo-infused "ADULTHOOD."
Big Freedia lends her signature joyful bounce to "FREEDOM," which is "an exhilarating…celebration of independence" (Entertainment Weekly), and French star Abi Bernadoth joins Batiste on his empowering anthem "WE ARE." Several new songs, including "WORK IT OUT" and "TELL THE TRUTH" – Uptown Remix – originally released on Batiste's Record Store Day album from 2020 – will make their streaming and digital debut on October 15.
Pre-order WE ARE: THE DELUXE EDITION.
WE ARE: THE DELUXE EDITION Tracklist:
I NEED YOU
FREEDOM
CRY
BOY HOOD
SING Feat. Tori Kelly
WE ARE
ADULTHOOD Feat. BJ The Chicago Kid
WHATCHUTALKINBOUT
MAVIS
FREEDOM Bounce Remix Feat. Big Freedia
TELL THE TRUTH
UNTIL
TELL THE TRUTH – Uptown Remix Feat. Big Chief Romeo of the 9th Ward Hunters, Michael Batiste, Mardi Gras Indian Show
MOVEMENT 11'
WORK IT OUT
ADULTHOOD
SHOW ME THE WAY
SING
WE ARE Feat. Abi Bernadoth