Jonas Blue And LÉON Share Music Video For Summer Anthem 'Hear Me Say'
The visual was directed by Alex Nicholson and filmed in Mexico.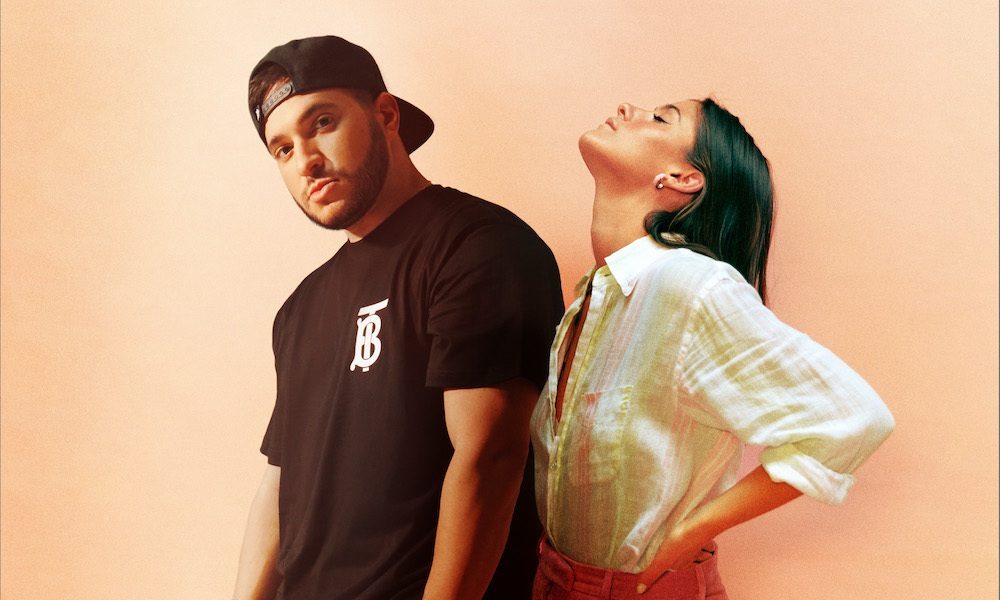 DJ Jonas Blue and Swedish pop artist LÉON have shared the music video for their latest house collaboration "Hear Me Say." The visual was directed by Alex Nicholson and filmed in Mexico to capture the song's summer essence.
In the video, LÉON's sparkling vocals and Jonas Blue's signature booming production soundtracks a perfect summer day. The stars of the video bring a party along wherever they go, whether they're lounging on a boat, running through the sand on a beach, exploring the tropics of a lagoon or hanging out in a beach house.
Jonas Blue, LÉON - Hear Me Say
Since its release in May, "Hear Me Say" has racked up over 18 million global streams. It serves as Jonas Blue's third single of the year, following "Cyan" and "Something Stupid" featuring AWA. He has explained that the song is "about a relationship that seemed perfect but the couple drifted apart somewhere along the way."
"They will always love each other, and will cherish the memories they created, but it was just not meant to be," he said. "It's about having a voice, and people hearing your voice. It's about expressing your feelings and not holding back what you want to say."
"I'm so happy that this song is finally coming out," LÉON said of the collaboration. "It came from a very honest place and I think we all felt how special it was the day we wrote it. I love that it turned out to be a song that you want to dance to, how Jonas made it feel so uplifting and powerful with his production on top of it. It almost has this '90s feel to it."
Jonas Blue will finally have a chance to play the track to an audience later this month when he plays a sold-out opening party at Ministry of Sound in London on July 23. The event comes just before the DJ begins a residency at Resorts World Las Vegas.