Joseph Shares Explosive New Track 'Fireworks'
The Portland, Oregon-based trio will also be playing U.K. dates this month.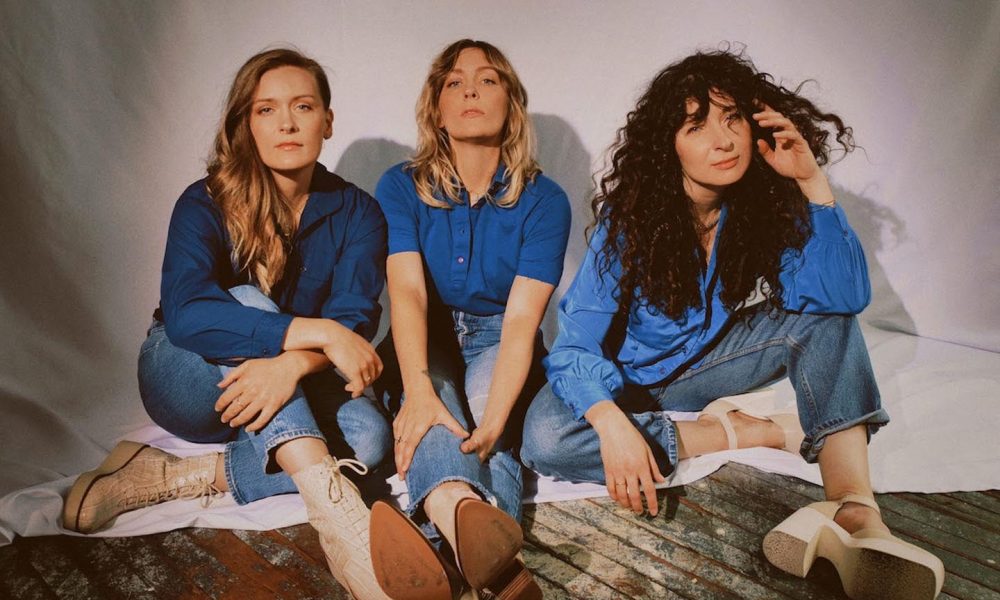 Following the success of the band's fourth LP The Sun (released in April 2022 via ATO), Oregon-based trio Joseph are returning to the UK with a headline tour. Taken from The Sun, their new track "Fireworks" is described as "an epic pop anthem about refusing to settle in love."
As an album, The Sun embraces a bold new pop sound that lets their 3-part harmonies shine brighter than ever and tells the story of the Closner sisters embracing therapy, emotional breakthroughs and empowerment and encouraging listeners to ask "what if I'm more than I think I am?"
"Fireworks" is an epic, stadium-ready anthem about refusing to settle, and is accompanied by a gorgeous music video showing the three sisters on the road, directed by Justin Frick. You can watch it below.
Joseph - Fireworks (Official Video)
The band speaks to the self-doubt and frustration that sometimes accompany refusing to compromise your romantic ideals, and the song was inspired by an unlikely source.
Says Allison Closner, "This song was inspired after my sisters and I binged the U.K. version of Love Island season 6. Everyone is walking around in bathing suits and falling in love – it's perfect. I was fascinated by how many times "what's your type" was asked, only to have the response be "tall, dark, and handsome." I would think, why isn't anyone saying 'fireworks'? There's a line in the song, 'I don't want to just settle now, put my fire underground', and to me it symbolizes wanting to feel like that fire is being fed by something deep and meaningful – not settling for anything less than Fireworks."
In realizing the album, Joseph worked with acclaimed producers like Tucker Martine (My Morning Jacket, First Aid Kit, Laura Veirs), Christian "Leggy" Langdon (Meg Myers, Amos Lee, BANKS), Jessica Dobson (Deep Sea Diver), and Joey Burns (Calexico), alongside songwriting collaborators including Tayla Parx and Wynne Bennett, known for their work with artists such as Janelle Monae, Twin Shadow, Haim, Khalid, Normani and Ariana Grande.
With the band taking a decidedly more hands-on role in the production process, The Sun continually achieves the exquisite feat of spinning incredibly complex concepts into sing-along-ready pop songs, providing a captivating backdrop for Joseph's fearlessly personal storytelling.
"As Closners and as women—or maybe even just as humans—it can be very hard to tell someone that something isn't working for you," says Allison. "But this album was a unique experience, because we learned to step up and stand our ground and speak our truth when we needed to." With the release of The Sun, Joseph hope that listeners might undergo a similar transformation in their sense of strength and self-assurance. "I want people to feel empowered," says Meegan. "I want them to recognize the power with themselves, and to know that they're good—that they're more than they think they are."
JOSEPH: U.K LIVE DATES:
October 28: Manchester, YES (The Pink Room)
October 29: Glasgow, Stereo
October 31: Dublin, The Grand Social
November 1: Birmingham, Hare & Hotel
November 2: London, Lafayette