Joshua Redman Shares Emotive Cover Of Bruce Springsteen's 'Streets Of Philadelphia'
The track also features on the acclaimed saxophonist's forthcoming Blue Note debut 'Where We Are,' due out September 15.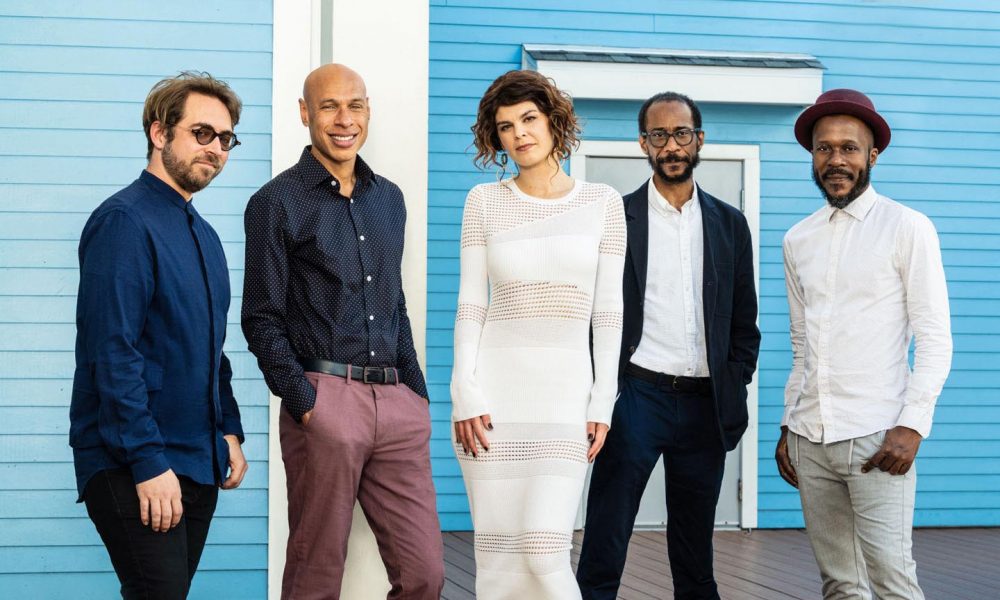 Acclaimed saxophonist Joshua Redman has shared his riveting cover of Bruce Springsteen's "Streets of Philadelphia," the third single to be revealed from his forthcoming Blue Note debut where are we, due out September 15.
One of his most compelling albums to date, where are we is a musical journey across the United States of America that also marks Redman's first-ever album with a vocalist—the dynamic young singer Gabrielle Cavassa—who is featured throughout along with a brilliant quartet comprised of pianist Aaron Parks, bassist Joe Sanders, and drummer Brian Blade.
"Streets of Philadelphia" also features special guest Kurt Rosenwinkel on guitar and follows the previous singles "Chicago Blues"—a mash-up of Count Basie's "Goin' to Chicago" with Sufjan Stevens' "Chicago" featuring vibraphonist Joel Ross—and "Baltimore," a song by the classically influenced songwriter Gabriel Kahane, which Redman's quartet performs as an instrumental.
Redman will be touring the project across the U.S. and Europe following the album's release, including concerts at SFJAZZ in San Francisco (Sept. 21), 92NY in New York (Sept. 27), and The Kennedy Center in Washington DC (Oct. 3). See a full list of confirmed tour dates at the artist's official website.
"The surface concept of where are we is rather simple," explains Redman. "Each of the songs on the album is about, or at least makes reference to, a specific geographical location (city or state or region) in the United States: Bruce Springsteen's 'Streets of Philadelphia,' Count Basie's 'Going To Chicago,' Rodgers & Hart's 'Manhattan,' John Coltrane's 'Alabama,' etc… So, on one level, this is an album 'about' America — at once a celebration and a critique. But it is also, to varying degrees, a ballads album, a standards album, an album of romantic longing, an album of social reflection, an album of melodic invention, an album of improvisational adventure, an album of mashups, perhaps even a tribute album of sorts."