Joy Oladokun Announces Release Show In Nashville
Oladokun's 'Proof of Life' will be released on April 28.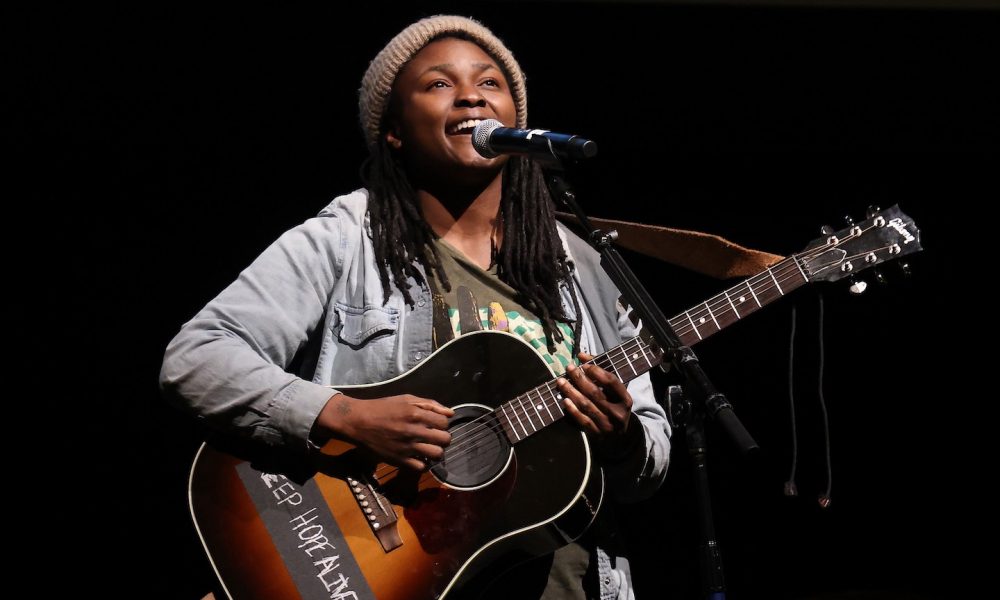 Joy Oladokun will perform a special album release show at Nashville's Brooklyn Bowl on Friday, May 12 with special guests Fancy and Mon Rovîa.
Pre-sale tickets will be available starting this Wednesday, March 29 with general on-sale following Friday, March 31 at 10:00am CT. Pre-sale sign up and ticket details can be found at Joy Oladokun's website.
The performance celebrates Oladokun's highly anticipated new album, Proof of Life, which will be released April 28 via Amigo Records/Verve Forecast/Republic Records. With production by Oladokun, Mike Elizondo, Ian Fitchuk, Dan Wilson, and Alysa Vanderhym, Proof of Life captures the human experience with a profound simplicity. Across these thirteen tracks, Oladokun celebrates the little details and simple pleasures of being alive, while also giving voice to some of life's most complex experiences in a way only she can.
Ahead of the release, Oladokun recently unveiled album tracks "We're All Gonna Die" with Noah Kahan and "Changes," of which Billboard praises, "features the singer-songwriter's vulnerable voice floating above tender acoustics as she reflects on kinetic shifts, both global and personal…her voice a relaxed balm on a steady beat."
The record also features previously released songs "Keeping The Light On" and the instant-classic duet, "Sweet Symphony" featuring Chris Stapleton, as well as collaborations with Manchester Orchestra, Mt. Joy, and Maxo Kream. A special deluxe edition of the album will also be available on CD and vinyl April 28 featuring three additional tracks: "Purple Haze," "Spotlight," and "Flowers."
"This album is evidence of how I live," Oladokun shares. "I hope these are helpful anthems. I started making music because I wasn't hearing from the 'everyday human being' on the radio. I hope this resonates with anybody who feels normal and needs a little musical boost to get through the day. I'm average. I do this job because I love what I do. I put so much care, craft, and intention into it. I'm making music to live to."
Visit Joy Oladokun's official website for more information on the Brooklyn Bowl release show.