Joy Oladokun Shares Performance Video For 'Taking Things For Granted'
The track is featured on Oladokun's new album 'Proof of Life.'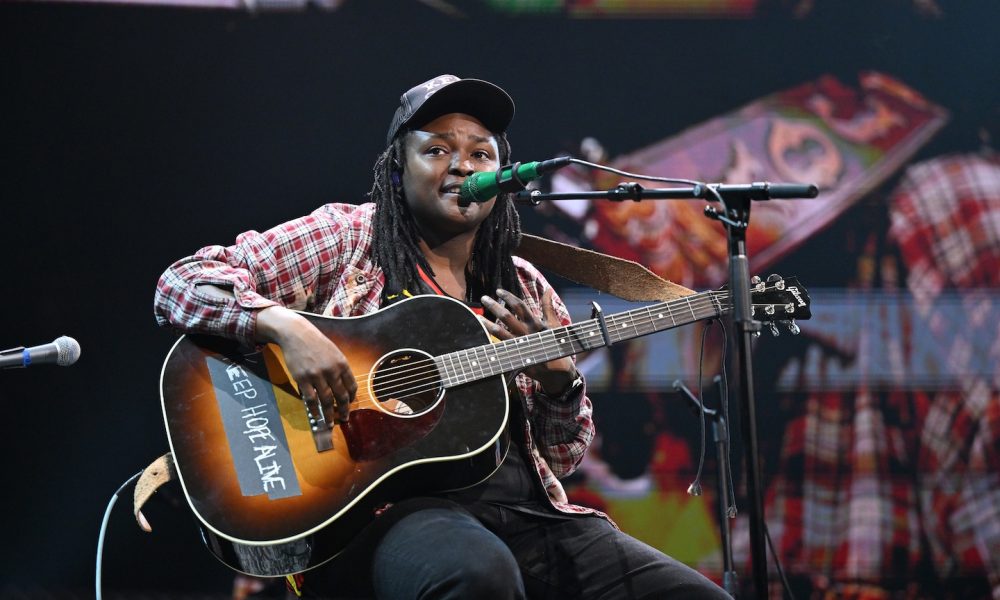 Joy Oladokun has unveiled a performance video for her single "Taking Things for Granted." The track is from Oladokun's new album, Proof of Life, which was released last month to overwhelming acclaim via Amigo Records/Verve Forecast/Republic Records.
In celebration of the record, Oladokun performed on "The Late Show with Stephen Colbert" last week and recently spoke with The New York Times, which proclaims, "the singer-songwriter with Springsteen aspirations wants to make music for everyone. Her new album, Proof of Life, pushes her one step closer," and continues, "her songs are conversational and confessional, and her hooky but profound melodies turn her lyrics into mantras."
Joy Oladokun - Taking Things For Granted (Official Performance Video)
With production by Oladokun, Mike Elizondo, Ian Fitchuk, Dan Wilson and Alysa Vanderhym, Proof of Life captures the human experience with a profound simplicity. Across these thirteen tracks—including collaborations with Chris Stapleton, Noah Kahan, Manchester Orchestra, Mt. Joy, and Maxo Kream—Oladokun celebrates the little details and simple pleasures of being alive, while also giving voice to some of life's most complex experiences in a way only she can.
One of music's most unique and vulnerable voices, Oladokun will embark on her extensive "Living Proof" headlining tour this fall including shows at New York's Irving Plaza, Denver's Summit Music Hall, St. Louis' Delmar Hall, Asheville's The Orange Peel, Charlotte's The Underground, Washington DC's The Howard, Philadelphia's Union Transfer, and Boston's Roadrunner among many others. Oladokun will also join Noah Kahan on his sold-out tour this summer.
Further adding to her breakout career, Oladokun's song "i see america," was selected as a finalist for the Recording Academy's new Special Merit Award, Best Song for Social Change, an accolade honoring music that addresses current social issues while inspiring positive global impact.
Additionally, Oladokun is featured as part of GAP's new campaign for their limited-edition line, GAP x The Brooklyn Circus, created in partnership with Brooklyn Circus founder and creative director, Ouigi Theodore, to celebrate the spirit of individuality and culture.