Joy Oladokun Drops Much-Anticipated New Album 'Proof Of Life'
Out now via Verve Forecast/Republic Records, the acclaimed new release features collabs with Chris Stapleton, Manchester Orchestra and more.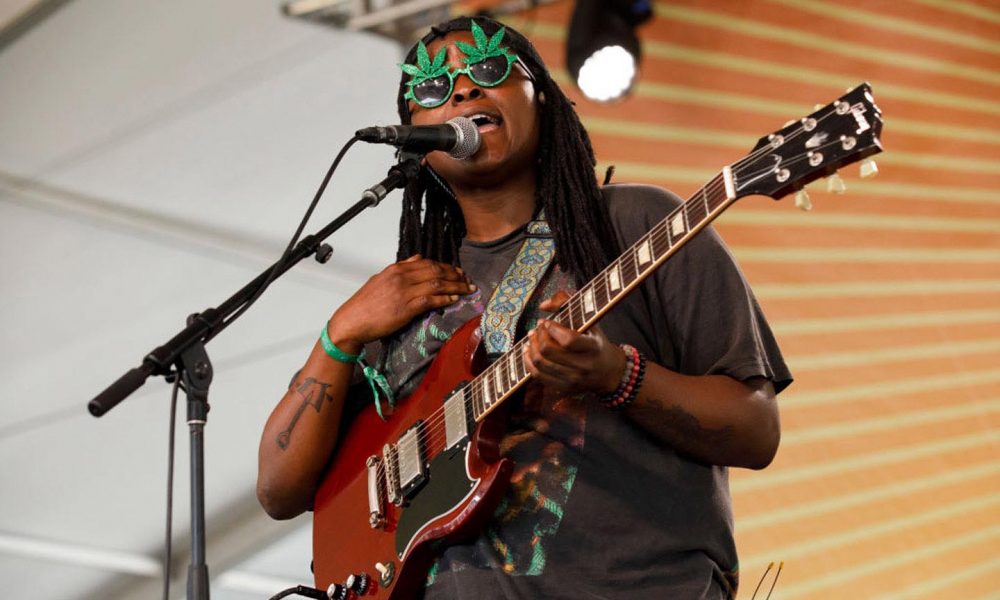 Acclaimed singer- songwriter Joy Oladokun's anticipated new album, Proof of Life, is out now via Amigo Records/Verve Forecast/Republic Records.
Oladokun recently spoke with The New York Times, who praises, "the singer-songwriter with Springsteen aspirations wants to make music for everyone. Her new album, Proof of Life, pushes her one step closer," and continues, "her songs are conversational and confessional, and her hooky but profound melodies turn her lyrics into mantras."
In further critical praise, The Tennessean declares, "everyone's favorite unlikely breakout pop star…it's the latest and greatest combination of eras of pop nihilism – '90s indie pop Beck and Weezer vibes delivered with blithe, Beatles-esque musicianship," while No Depression proclaims, "She's almost a throwback to a pre-internet era of big-tent pop-rock, with a tempered balance of self-doubt and affirmation delivered with a voice that can convey warm affability and stadium-filling uplift."
With production by Oladokun, Mike Elizondo, Ian Fitchuk, Dan Wilson and Alysa Vanderhym, Proof of Life captures the human experience with a profound simplicity. The record includes collaborations with Chris Stapleton, Noah Kahan, Manchester Orchestra, Mt. Joy and Maxo Kream— and throughout Oladokun celebrates the little details and simple pleasures of being alive, while also giving voice to some of life's most complex experiences in a way only she can.
One of music's most unique and vulnerable voices, Joy Oladokun will embark on her extensive "Living Proof" headline tour this fall including shows at New York's Irving Plaza, Denver's Summit Music Hall, St. Louis' Delmar Hall, Asheville's The Orange Peel, Charlotte's The Underground, Washington DC's The Howard and Philadelphia's Union Transfer among others. Oladokun will also join Noah Kahan on his sold-out tour this summer.
"This album is evidence of how I live," Oladokun shares. "I hope these are helpful anthems. I started making music because I wasn't hearing from the 'everyday human being' on the radio. I hope this resonates with anybody who feels normal and needs a little musical boost to get through the day. I'm average. I do this job because I love what I do. I put so much care, craft, and intention into it. I'm making music to live to.