Julian Lage's New Album 'The Layers' Is Out Now
The virtuoso guitarist's latest is designed as companion piece to 2022's 'View With A Room.'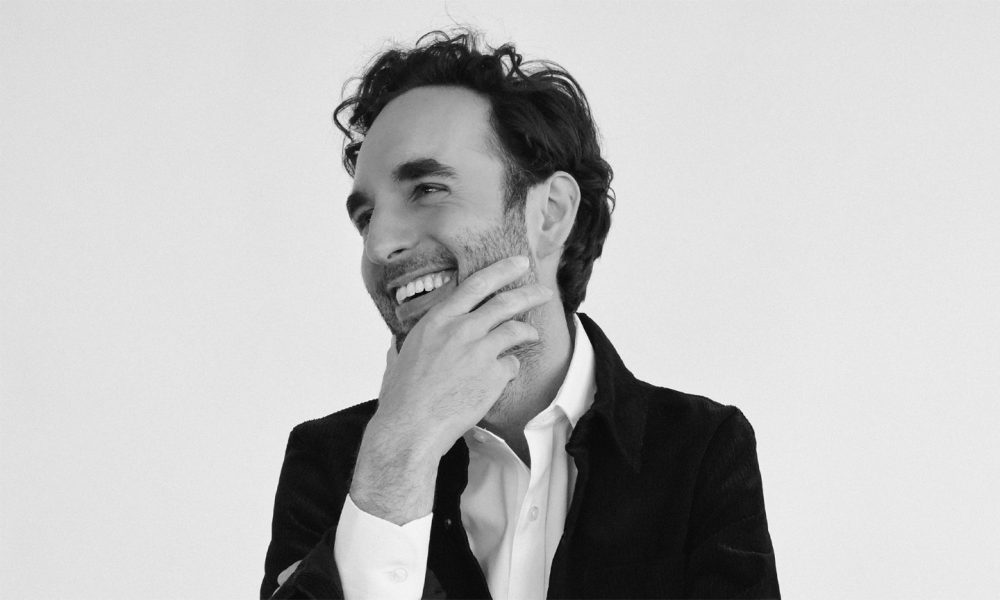 Virtuoso guitarist Julian Lage's new album, The Layers, is available now via Blue Note Records on vinyl, CD, and digital download.
A stunning companion piece to last year's View With A Room, The Layers includes such highlights as "Double Southpaw," accompanied by an official live performance video which you can see below. The album further showcases such standout tracks as "This World" – featuring Lage and fellow guitar icon Bill Frisell alone on acoustic guitar – as well as its title track, "The Layers," the latter joined by an official live trio performance video streaming now at YouTube.
Julian Lage - Double Southpaw (Official Video)
Imbued with vibrant colors and exquisite interplay, The Layers features six original pieces recorded during the same sessions which yielded View With A Room, sessions which found Lage discovering new orchestrational possibilities by augmenting his deeply attuned core trio of bassist Jorge Roeder and drummer Dave King with the addition of fellow guitar icon Bill Frisell.
The new album marks a welcome additional offering from this meeting of two of modern jazz's most distinctive voices with one of the music's most skilled and inventive rhythm sections. The six songs on The Layers all share a musical spirit that stems from a more atmospheric world than its predecessor, half of them centered around the acoustic guitar, which further distinguishes the sonic palette, and all exploring longer-form structures with wider improvisational expanses. Produced by Margaret Glaspy, The Layers was recorded by Mark Goodell with additional production by Armand Hirsch.
"At its core, The Layers is a prequel to View With A Room," says Julian Lage. "It has all the musical seeds that grew into what I consider the touchstones of View With A Room – a duo with Bill, a duo with Jorge, more atmospheric and expansive writing, Dave and Jorge's incredible rhythmic and orchestrational sensibilities. View With A Room is a comprehensive look at these musical qualities we were so excited to explore in the studio, and The Layers offers a distillation of the various relationships within the ensemble and production team. Taken as a whole, The Layers has a heartbeat all its own."
Lage will mark the arrival of The Layers with a busy international live schedule, including sold-out headline shows, festival performances, and more. North American dates will be announced soon. For complete details and ticket information, please visit the artist's official website.
JULIAN LAGE – TOUR 2023
MARCH
31 – Knoxville, TN – Big Ears Festival
APRIL
27 – Manchester, UK – Band on the Wall
29 – London, UK – Union Chapel (Matinee)
29 – London, UK – Union Chapel – SOLD OUT
30 – Cheltenham, UK – Cheltenham Jazz Festival
MAY
2 – Amsterdam, Netherlands – Bimhuis
3 – Amsterdam, Netherlands – Bimhuis
4 – Hamburg, Germany – Elbphilharmonie Kleiner Saal
6 – Tilburg, Netherlands – Paradox Tilburg
7 – Baden-Baden, Germany – Festspielhaus Baden-Baden
9 – Vienna, Austria – Porgy & Bess Jazz & Music Club
11 – Ankara, Turkey – CSO Concert Hall
13 – Coutances, France – Jazz Sous Les Pommiers
19-21 – São Paolo, Brazil – C6 Fest
JULY
22 – San Sebastian, Spain – San Sebastian Jazz Festival
AUGUST
21-25 – Big Indian, NY – Alternative Guitar Summit Camp