Julius Rodriguez Drops New Song And Video 'Where Grace Abounds'
'Let Sound Tell All' is set for release on June 10 via Verve Records.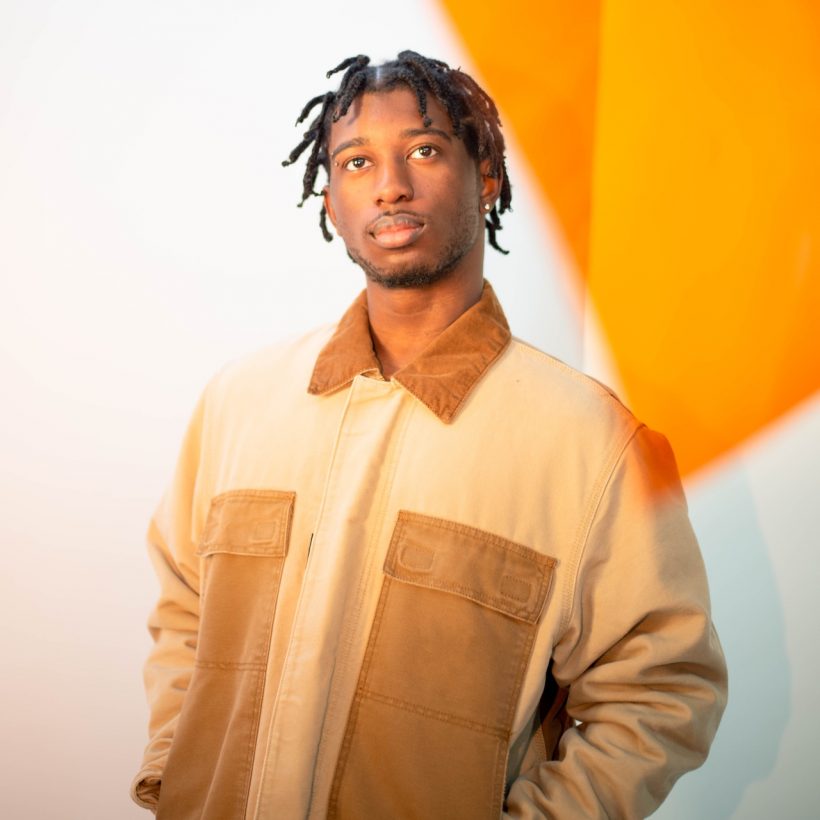 Julius Rodriguez—multi-instrumentalist, composer, producer and 'rising jazz phenom' (NPR)—is back with a new single "Where Grace Abounds," which is accompanied by a stunning music video.
The song is a gospel-infused, vibing meditation about self-acceptance and gratitude, and the music video stars Julius and dancer Joyce Edwards in a minimalist and moving metaphor exploring those themes. This is the third single from the debut album from Julius Rodriguez, Let Sound Tell All, set for release June 10 on Verve Records.
Julius Rodriguez - Where Grace Abounds
Rodriguez also previously announced a new show date in NYC on June 15 at the Sultan Room to celebrate the release of the album.
The vibing gospel meditation "Where Grace Abounds" shows Rodriguez's profound spiritual side. The self-reflective composition is, according to Julius, "a song I wrote at a time where I felt like I wasn't being the best version of myself yet, and still a lot of great things were happening to me. So it's me being grateful for being in the situation I'm in, even though I felt like I didn't deserve it."
It begins as a duet between Rodriguez on piano and Hammond B-3 organ, speaking to himself through these two instruments and showing the profound compositional understanding and restraint. Eventually, Giveton Gelin's trumpet and Hakim's voice arrive as late-in-the-song punctuations, providing an ethereal and echoing chamber of reflection. Drew oftheDrew and Jon Castelli mix it into a ghostly, gospel-like wonder.
Julius continues, "'Where Grace Abounds' has always been a special song because it really is more of a meditation that sticks out in a comforting way. Live, it has always evoked a certain atmosphere in the room, and in the process of capturing that atmosphere on record, all of the pieces very easily fell into place."
The accompanying video is a minimalist metaphor, featuring dancer Joyce Edwards and directed by Haley Anderson. It's an interplay between Julius and his inner self, and at the end, a poignant moment of self-love and acceptance transpires when the dancer hugs Julius.