Justus Bennetts And GAYLE Team Up For 'Don't Trip'
The two musicians are heading out on tour together this Spring.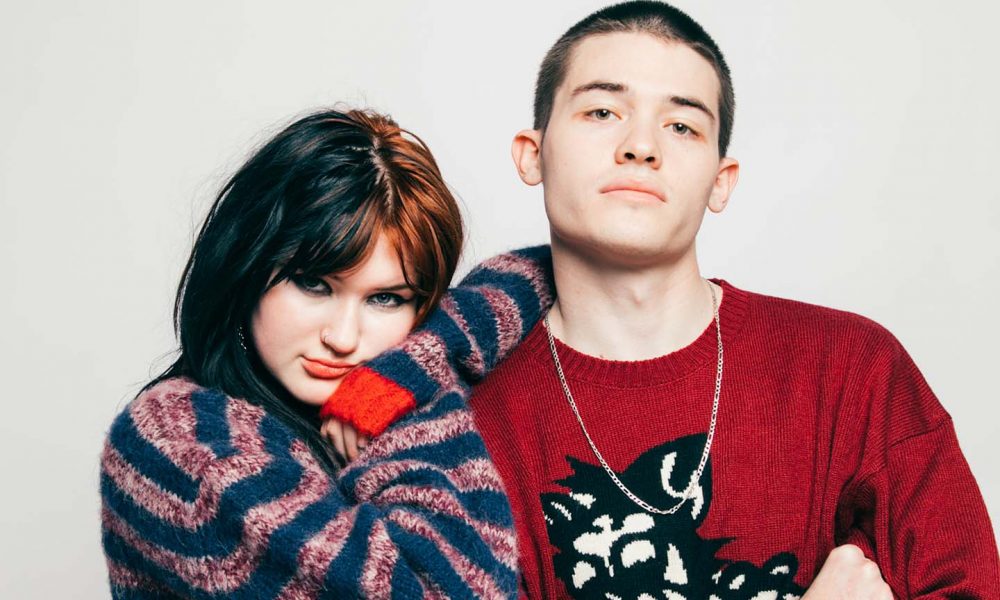 Justus Bennetts, who gained popularity for his infectious blend of hip-hop and rock, has released his latest single, "Don't Trip," a collaboration with GAYLE. The anthemic track features honest lyricism over an alt-pop instrumental, dealing with themes of loneliness and indecision. "I used to want to have a conversation every night, would always search for someone to fill the hole in my life," Bennetts sings.
"All my friends keep hitting me up, they're sick of waiting for replies," GAYLE also adds on the song, before the duo join together together on the chorus, "'Cause it takes me so much time just to make up my own mind."
Bennetts and GAYLE teamed up for a music video for "Don't Trip," directed by Lillie Wojick, whose credits include visuals for X-Lovers, Baby Goth, and Young Bombs ft. Aloe Blacc. Building on the emotions behind the original song, the two friends let loose in an old-school diner (filmed at Cindy's Eagle Rock in Los Angeles), including a full dance party in the kitchen.
Justus Bennetts, GAYLE - Don't Trip
2021 was a prominent year for Bennetts, as he found success with songs such as "Cool Kids" and "Bad Day." With only seven singles, the 21-year-old performer has still totaled over 120 million streams.
"Before Covid happened I wasn't taking my music seriously, it was more of a hobby," Bennetts told Indiana University's WIUX radio in October 2021. "I have been writing music since I was 14, but other than recording music every now and then in my bedroom, I hadn't stopped to record any material until Covid gave me the chance."
His collaborator, GAYLE, is equally impressive. Her recent track, "abcdefu," received a Gold certification and made the Top 10 on Billboard's Hot 100 Chart.
Bennetts will be joining GAYLE for ten stops on tour starting in March, including an appearance at the Napa Valley's BottleRock Festival on May 27. A full list of tour dates are below.
Listen to "Don't Trip" here and scroll down to view Justus Bennetts tour dates.
Justus Bennetts Tour Dates:
March 9 – Nashville, TN – Exit In
March 10 – Nashville, TN – Exit In
April 3 – Toronto, ON – Drake Underground
April 5 – Chicago, IL – Subterranean
April 6 – Chicago, IL – Subterranean
April 7 – Minneapolis, MN – Fine Line
April 9 – Denver, CO – Larimer Lounge
April 12 – Seattle, WA – Barboza
April 13 – Portland, OR – Holocene
April 15 – San Francisco, CA – Popscene @ Rickshaw Stop
April 30 – West Palm Beach, FL – SunFest Festival
May 27 – Napa Valley, CA – BottleRock Festival