Kae Tempest Shares Poignant New Song 'No Prizes' With Lianne La Havas
The track will appear on Tempest's forthcoming new album 'The Line Is A Curve'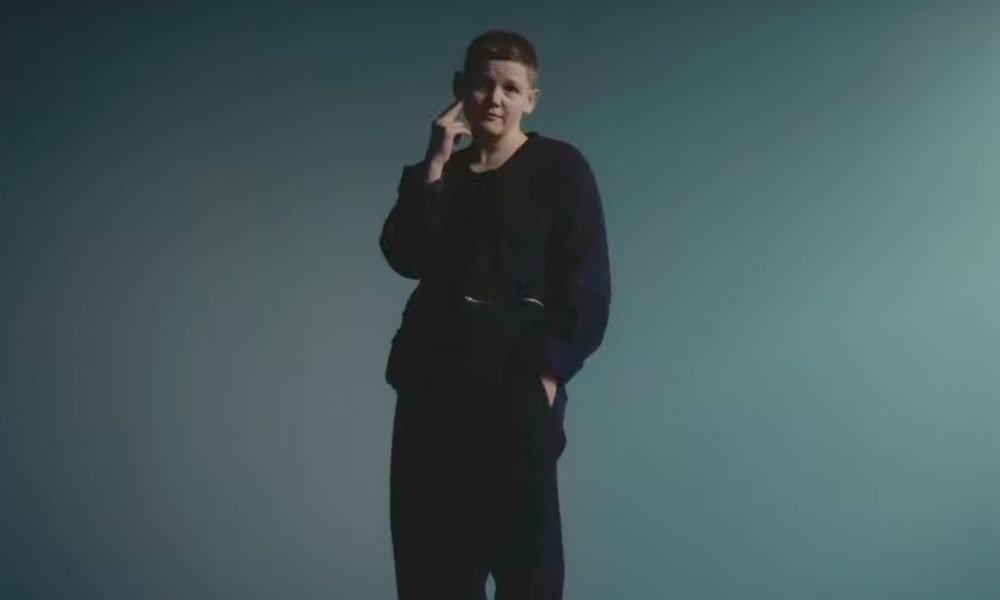 Kae Tempest has shared a soulful and poignant new collaboration with Lianne La Havas, called "No Prizes."
The new track is the latest preview from Tempest's upcoming new album The Line Is A Curve and was produced by long-term collaborator Dan Carey, with executive production from Rick Rubin.
"Made a song with my good friend and mind-blowing artist Lianne La Havas," the spoken word artist, poet and rapper said in a press release. "So grateful for her voice in the world and on this record. A portrait of three people getting on with getting on. I just got to keep climbing."
"I start my own company, run my own business," Tempest raps over moving piano melodies. "I print my own money, serve my own interests." The "No Prizes" video allows them and the song space room to shine, with the artist on a slowly spinning plinth in an otherwise empty room. The minimalist visuals were created by director Thomas Alexander and creative director Harris Elliott.
Kae Tempest ft. Lianne La Havas - No Prizes (Official Video)
Later this month, the star will embark on a short tour of the east coast of the US, ahead of The Line Is A Curve's release on April 8. Tempest will perform in Washington DC (March 22), Boston (23) and New York (24).
Speaking about the record, which also includes contributions from Brockhampton's Kevin Abstract and Fontaines D.C.'s Grian Chatten, Tempest said: "The Line Is A Curve is about letting go. Of shame, anxiety, isolation, and falling instead into surrender. Embracing the cyclical nature of time, growth, love. This letting go can hopefully be felt across the record. In the musicality, the instrumentation, the lyricism, the delivery, the cover art. In the way it ends where it begins and begins where it ends. I knew I wanted my face on the sleeve. Throughout the duration of my creative life, I have been hungry for the spotlight and desperately uncomfortable in it.
"For the last couple of records, I wanted to disappear completely from the album covers, the videos, the front-facing aspects of this industry. A lot of that was about my shame, but I masked it behind a genuine desire for my work to speak for itself, without me up front, commodifying what felt so rare to me and sacred. I was, at times, annoyed that in order to put the work out, I had to put myself out."
For this album, though, they "understand it differently." "I want people to feel welcomed into this record, by me, the person who made it, and I have let go of some of my airier concerns," they explained. "I feel more grounded in what I'm trying to do, who I am as an artist and as a person, and what I have to offer. I feel less shame in my body because I am not hiding from the world anymore. I wanted to show my face and I dreamed of it being Wolfgang Tillmans who took the portrait."
Buy or stream "No Prizes" and pre-order The Line Is A Curve.