Kali Uchis Deep Dives Into Love On Stunning New Album 'Red Moon In Venus'
The English-language album features collaborations with Summer Walker, Don Toliver, and Omar Apollo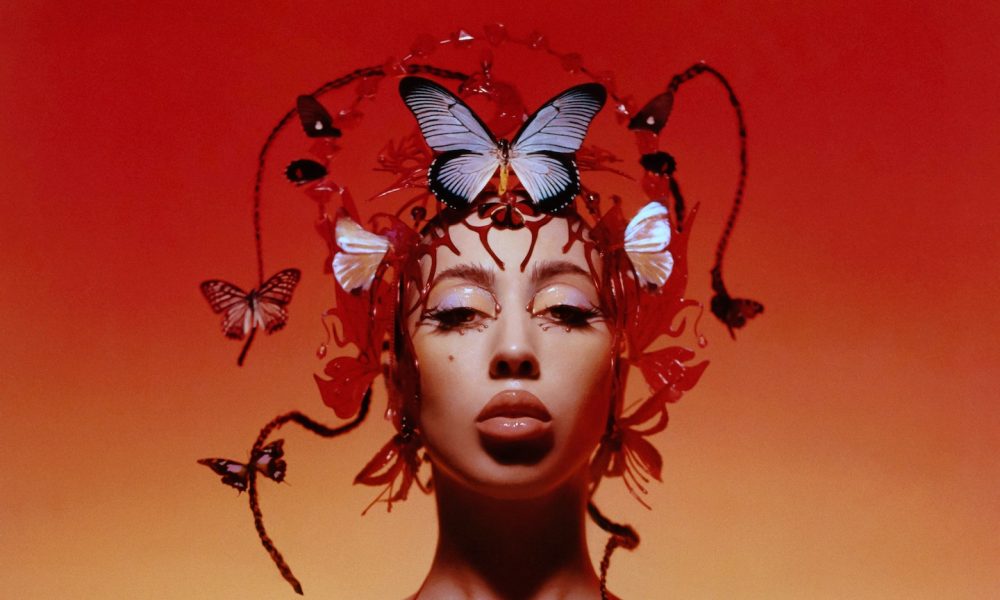 Kali Uchis has released her latest album Red Moon In Venus, on which she tackles all angles of the subject of love.
The new English-language album is the star's third studio album and follows her 2020 Spanish release, Sin Miedo (del Amor y Otros Demonios).
"Love is the message," Uchis said in a press release. "Red Moon In Venus is a timeless, burning expression of desire, heartbreak, faith, and honesty, reflecting the divine femininity of the moon and Venus. The moon and Venus work together to make key aspects of love and domestic life work well.
"This body of work represents all levels of love—releasing people with love, drawing love into your life, and self-love. It's believed by many astrologers that the blood moon can send your emotions into a spin, and that's what I felt represented this body of work best."
The record boasts collaborations with Summer Walker, Don Toliver, and Omar Apollo and features the recent singles "Moonlight" and "I Wish You Roses."
Red Moon In Venus has received huge acclaim from critics, with the Guardian describing the album as "a suite of songs luxuriant enough to bathe in." Pitchfork gave the record its Best New Music tag, saying: "Red Moon In Venus luxuriates in the most sublime sounds of Uchis' career. It's a fantastical record, illustrating lush, lovesick vignettes and high-femme escapism without relinquishing control."
NME, meanwhile, dubbed the album "an excellent and expansive third record," adding: "This is an artist in full control of her craft and message."
Uchis previously kicked off 2023 by sharing a live performance video of "Melting," which originally appeared on her highly lauded 2015 debut project, Por Vida. The track saw a resurgence recently when it was added to several top Spotify playlists, surpassing 115 million streams on Spotify and garnering more than three billion views on TikTok.