Listen To A Snippet Of Kali Uchis' Summer Walker Collab, 'Deserve Me'
'Red Moon In Venus' is out March 3 courtesy of Geffen Records.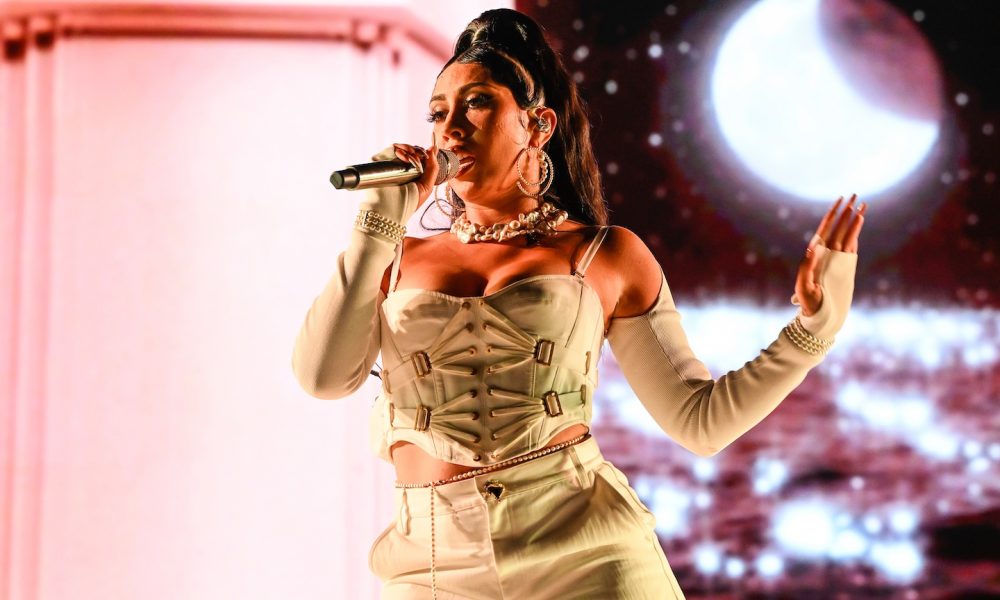 Kali Uchis shared a clip of a new Summer Walker collaboration titled "Deserve Me" on TikTok. The track will be featured on Uchis' new album, Red Moon In Venus, which is set to arrive this Friday, March 3.
Last week, Uchis shared another taste of her upcoming album Red Moon In Venus, in the form of the single "Moonlight." "I just wanna get high with my lover/Veo una muñeca cuando miro en el espejo," the star sings on the sultry chorus. "Kiss kiss, looking dolly I/Think I may go out tonight/I just wanna ride, get high in the moonlight."
"Love is the message," Uchis said in a press release about the English-language record. "Red Moon In Venus is a timeless, burning expression of desire, heartbreak, faith, and honesty, reflecting the divine femininity of the moon and Venus.
"The moon and Venus work together to make key aspects of love and domestic life work well. This body of work represents all levels of love—releasing people with love, drawing love into your life and self-love. It's believed by many astrologers that the blood moon can send your emotions into a spin, and that's what I felt represented this body of work best."
Previously, the star shared the single "I Wish You Roses" as the first taste of Red Moon In Venus. This song is about being able to release people with love," the singer explained of the meaning behind the single. "It could be a friend, a lover, or someone else, but the point is to celebrate releasing people from your life without being resentful or bitter."
The track was also released alongside an accompanying music video, which was shot in South Korea with director Cho Gi-seok.
According to a press release, the album "floats between soul, R&B, pop, música urbana, and more experimental textures" and finds its creator transcending genre or classification.