Kenny Rogers' Sole Gospel Album, 'The Love Of God' Set For Deluxe Reissue
Available March 25, the first-ever physical edition of the 2011 album will also include bonus tracks.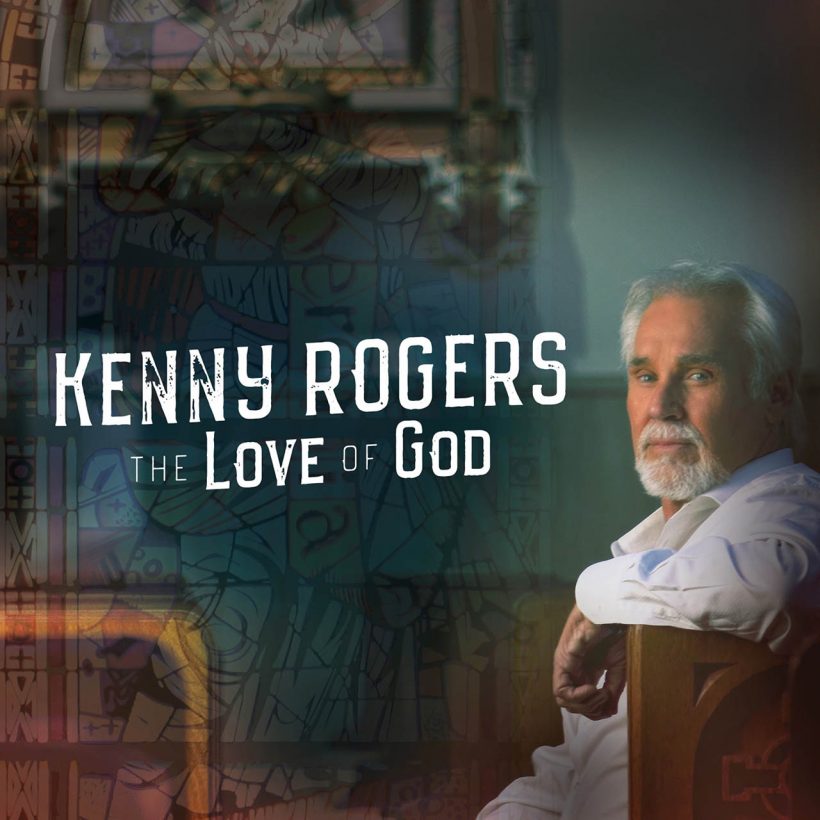 The Love Of God, the sole gospel album from late country star Kenny Rogers, is making its debut on CD. Originally available only on digital platforms, the 2011 LP will be reissued as a deluxe edition on March 25 via Capitol Records Nashville/UMe.
As a special bonus, the album includes "The Gospel Truth," a rare track featuring The Oak Ridge Boys. While the band frequently toured with Rogers, most notably on the 1979 "Full House" arena tour, this recording marked their first collaboration in the studio. In addition, the extended album includes songs with Point of Grace, The Whites, and Whitfield's Locket, as well as covers of songs by Vince Gill ("The Rock Of Your Love"), Michael McDonald ("Peace"), and Michael W. Smith ("Grace"), plus such gospel classics as "Will The Circle Be Unbroken," "What A Friend We Have In Jesus," and "Amazing Grace."
"The Love Of God is the culmination of an idea I had been thinking about for years but never had the opportunity to bring to life," said Rogers in a 2011 statement. "It's been a musical awakening to me. To all of the wonderful musicians, vocalists, and songwriters who lent their amazing talents to this record, I want to thank you for making it so special. It seems I have a personal relationship with every song on it. For example, 'In The Sweet By And By' was my mom's favorite song. When I was a kid, as I was leaving to go to school, I remember hearing her sing along with the radio. Music is by far the best 'memory creator' I know, and that memory is very special to me."
When Rogers first released The Love Of God over a decade ago, the album made it to No.2 on Billboard's Top Christian Albums Chart, as well as No.7 on the Country Albums ranking, once again proving the influential singer-songwriter's broad and enduring appeal.
Last year, Rogers (1938-2020) was honored in a concert special, Kenny Rogers: All In for the Gambler. Originally filmed prior to Rogers' passing, the 2017 event found the legendary artist performing alongside a host of talented stars, including Dolly Parton, Chris Stapleton, Lionel Richie, Idina Menzel, Reba McEntire, Little Big Town, and Lady A.
Preorder The Love Of God (Deluxe Edition) here and scroll down to view the tracklist.
The Love Of God (Deluxe Edition) track listing:
1. Will The Circle Be Unbroken
2. Peace
3. I'll Fly Away (featuring The Whites)
4. The Rock Of Your Love
5. In The Sweet By and By (featuring Winfield's Locket)
6. He Showed Me Love
7. Grace
8. What A Friend We Have In Jesus
9. Circle of Friends (featuring Point of Grace)
10. For the Love Of God
11. The Gospel Truth (featuring The Oak Ridge Boys)
12. Amazing Grace
13. Leaning On The Everlasting Arms