Kim Petras And Nicki Minaj Team Up With Vevo For 'Alone' 'Footnotes' Feature
In the BTS clip, Petras and video director Arrad provide insights in the latest episode of 'Vevo Footnotes.'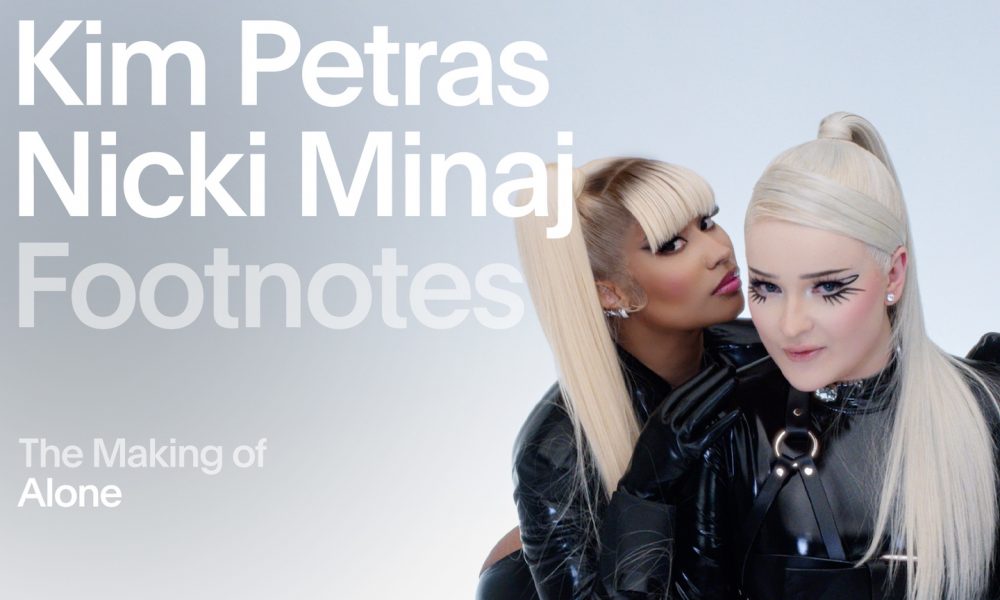 Fans can now get an exclusive behind-the-scenes glimpse of the official music video for Kim Petras and Nicki Minaj's "Alone." In the BTS clip, Petras and acclaimed video director Arrad provide insights in the latest episode of Vevo Footnotes.
In the episode, Kim shares her connection to the "Better Off Alone" sample used in the song and expresses her joy in having Nicki Minaj on-board with the German techy vibe in the music video. She shares her excitement about collaborating with Nicki and her delight when Nicki affectionately nicknamed her "Kim Petty."
Kim Petras - The Making of 'Alone' (Vevo Footnotes) ft. Nicki Minaj
Additionally, Kim reveals a hidden easter egg about paying attention to her fingernails in the video. Director Arrad discusses the stunning fashion and his standout moment featuring the marching band. He also mentions drawing inspiration from Europop music videos of the early 2000s, praises Nicki's mesmerizing performance, and recalls the memorable laughs brought by Kim's unexpected antics.
Late last month, Petras revealed the cover art and the tracklist for her highly anticipated debut album Feed The Beast, out June 23 via Republic Records/Amigo Records.
The 15-track album includes "Alone" featuring diamond-selling hip-hop icon Nicki Minaj, her No.1 global platinum smash hit with Sam Smith "Unholy," and viral fan favorites like the body-positive "Coconuts" and beat-heavy single "brrr." Feed The Beast also includes a collaboration with alt-pop star BANKS on "BAIT."
Kim is currently gracing the covers of the iconic Sports Illustrated Swimsuit Issue as well as Out Magazine's Pride Issue.
Earlier in May, she marked her big SI Swimsuit cover with a performance at Hard Rock Live at Seminole Hard Rock Hotel & Casino in Hollywood in Hollywood, FL, presented by Sports Illustrated Swimsuit. She's gearing up for a not-to-be-missed set at Governor's Ball on June 9 in NYC, and on June 23 she will be celebrating the release of her album Feed The Beast on NBC's TODAY, performing live on the TODAY Plaza as part of the Citi Concert Series with more live plans to be announced.