Kurt Cobain's Iconic Reading Festival Hospital Gown Heads To Auction
Cobain was memorably pushed on to the stage in a wheelchair at the 1992 headline set, which is regarded as one of Reading's greatest ever performances.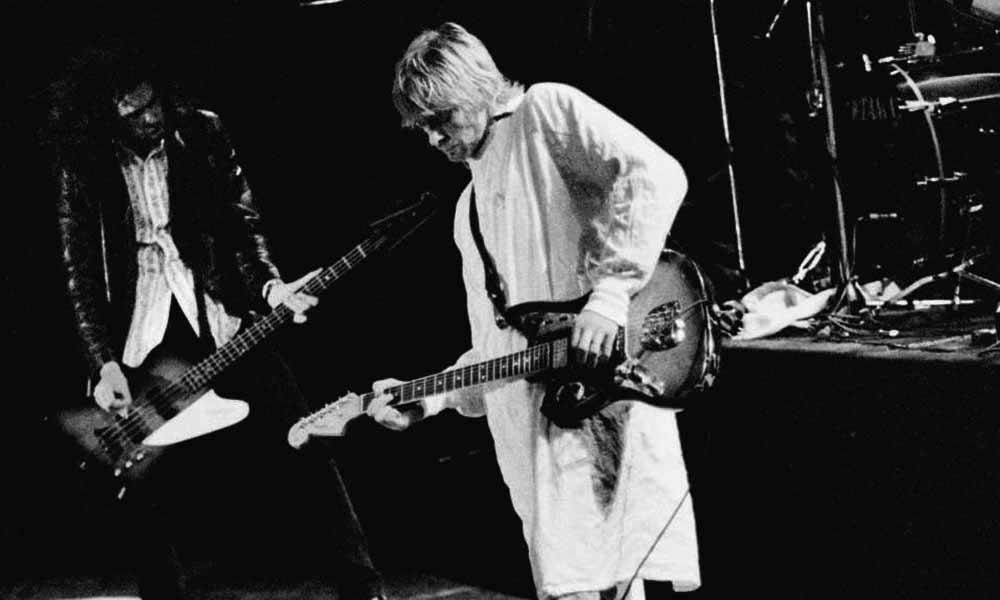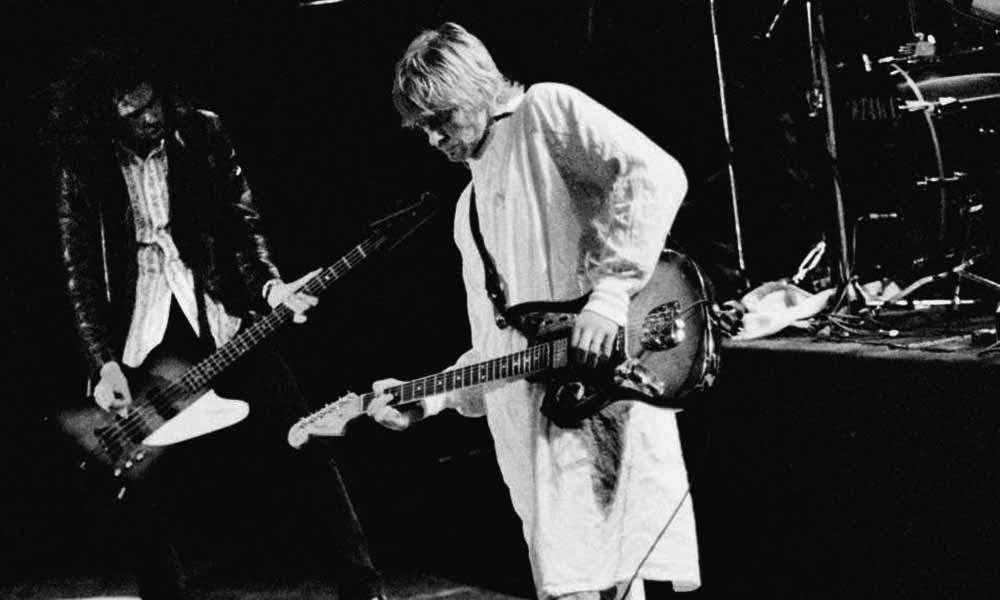 The hospital gown worn by Kurt Cobain during Nirvana's legendary Reading Festival set is going up for auction and is expected to sell for more than £40,000.
The singer/guitarist was memorably pushed on to the stage in a wheelchair at the 1992 headline set, which has gone down in history as one of Reading's greatest ever performances.
Taking aim at rumours of ill health and drug abuse, Cobain was wheeled onstage before leading his band into typically rowdy rendition of 'Breed'. The show – which featured supercharged versions of the band's legendary hits 'Smells Like Teen Spirit', 'Lithium' and 'Come As You Are' – would prove to be Nirvana's last in the UK before Cobain's tragic suicide in 1994.
Now, US auction house RR Auctions has placed the hospital gown under the hammer – with a starting price of £40,000 for the exclusive piece of rock history.
"This iconic and museum-quality piece represents the Nirvana frontman at his finest and most sardonic, jabbing pointedly at critics and detractors alike while retaining the intensely original showmanship that made him a living legend," the auction house said in a statement.
After Cobain's death in 1994, his widow Courtney Love reportedly gave the hospital gown to a fan who had attended a vigil in his memory. The fan kept hold of the precious item for 25 years, before putting it up for sale.
Nirvana - Lithium (Live at Reading 1992)
Last year, Nirvana drummer Dave Grohl described the "genuinely magical moment" of headlining the Reading festival for the first time in an interview with NME.
"I remember showing up to Reading '92 and there being so many rumours that we weren't going to play, that we had cancelled," he said. "I walked backstage and some of my best friends in bands that were opening would see me and say, 'What are you doing here?' And I'd go, 'We're f_king headlining!' And they'd be like, 'You're actually going to play?!"
He added: "The show was a really reassuring, genuinely magical moment of everything coming together at the right time.
"I think we had practised once, the day before, and I just didn't know if we could pull it off. That happened a bunch of times in Nirvana, where you'd think, 'God, this is going to be a f_king disaster,' and then it would turn out to be something beautiful.
"So yeah, it went great – but it's sad that that's the last time we ever played England, because it could have been better. We just didn't play England enough, I don't think. The memory is somewhat triumphant but melancholy, because we never came back."
Elsewhere in Nirvana news, as uDiscover Music previously reported, the band's historic Live At The Paramount Seattle concert from 1991 will be released on vinyl for the first time on 5 April via Geffen/Ume.
Explore Our Nirvana Artist Page.
Format:
UK English