New LA Photo Exhibition To Include Iconic Images Of Led Zeppelin, Jimi Hendrix, Eric Clapton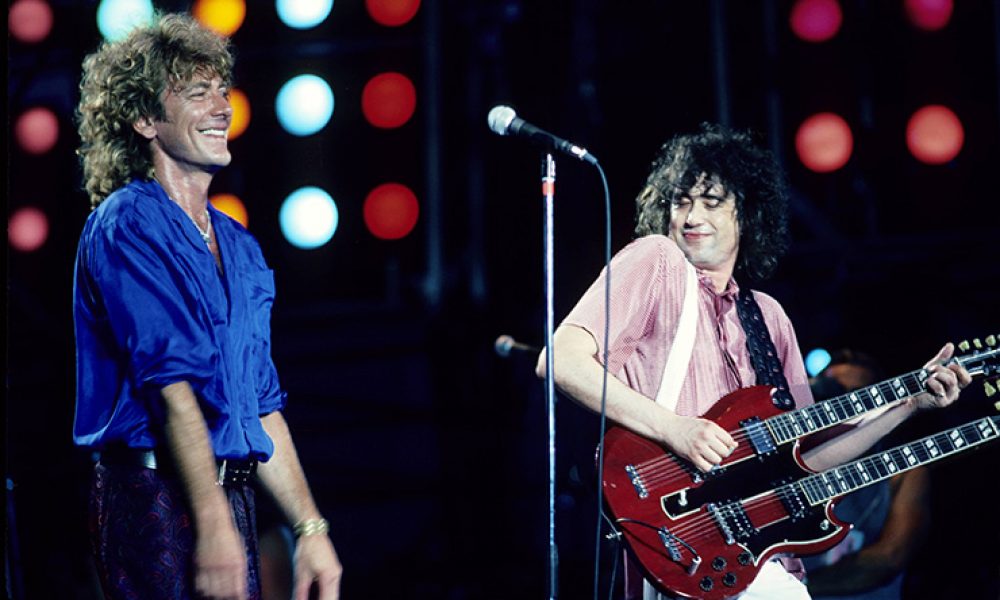 A new photographic exhibition entitled 'Rock Gods: Fifty Years Of Rock' is to show in Los Angeles. The exhibition showcases the work of the renowned Robert Knight and it promises to unveil hundreds of iconic images taken during his prolific career as both a rock and travel photographer.
These photographs include 30-plus years of intimate, behind-the-scenes images taken at Hollywood RockWalk, a sidewalk gallery honoring musical innovators. Knight's extensive catalogue includes shots of Led Zeppelin, Jimi Hendrix, Santana, Jeff Beck, Tom Petty, Slash, Van Halen, Buddy Guy, Bonnie Raitt, KISS, Blondie, The Cure, producer George Martin (The Beatles), among numerous others.
'Rock Gods: Fifty Years Of Rock' will open with a private event which will take place on January 17 from 7 p.m. to 10 p.m. at Mr Musichead Gallery in Hollywood, California on Sunset Boulevard.
Robert Knight's early career took off in the late 1960s when he photographed a young Jimi Hendrix in San Francisco, capturing his primal performance and adrenaline-driven solos. These images helped immortalize Hendrix and propelled Knight on a lifelong rock 'n' roll pilgrimage. Additionally, Knight took the first photographs of Led Zeppelin arriving in Hawaii on the tarmac, exiting their Pan Am flight, and the first and only photos of Led Zeppelin's debut at Los Angeles's Whisky-A-Go-Go nightclub.
The 'Rock Gods: Fifty Years Of Rock Photography' exhibition promises to showcase some of the greatest moments in the evolution of rock music and culture. Robert Knight has been on hand to capture generations of rock stars from The Rolling Stones and Led Zeppelin to Run-DMC and Green Day. Knight's archive includes shots of Jimmy Page, Elton John, Slash and Eric Clapton. According to a press release, his photography "fashions a unique perspective on the world of rock stars, creating some of the most compelling and evocative portraits of popular musicians witnessed to date."
Explore Our Led Zeppelin Artist Page. 
Format:
UK English